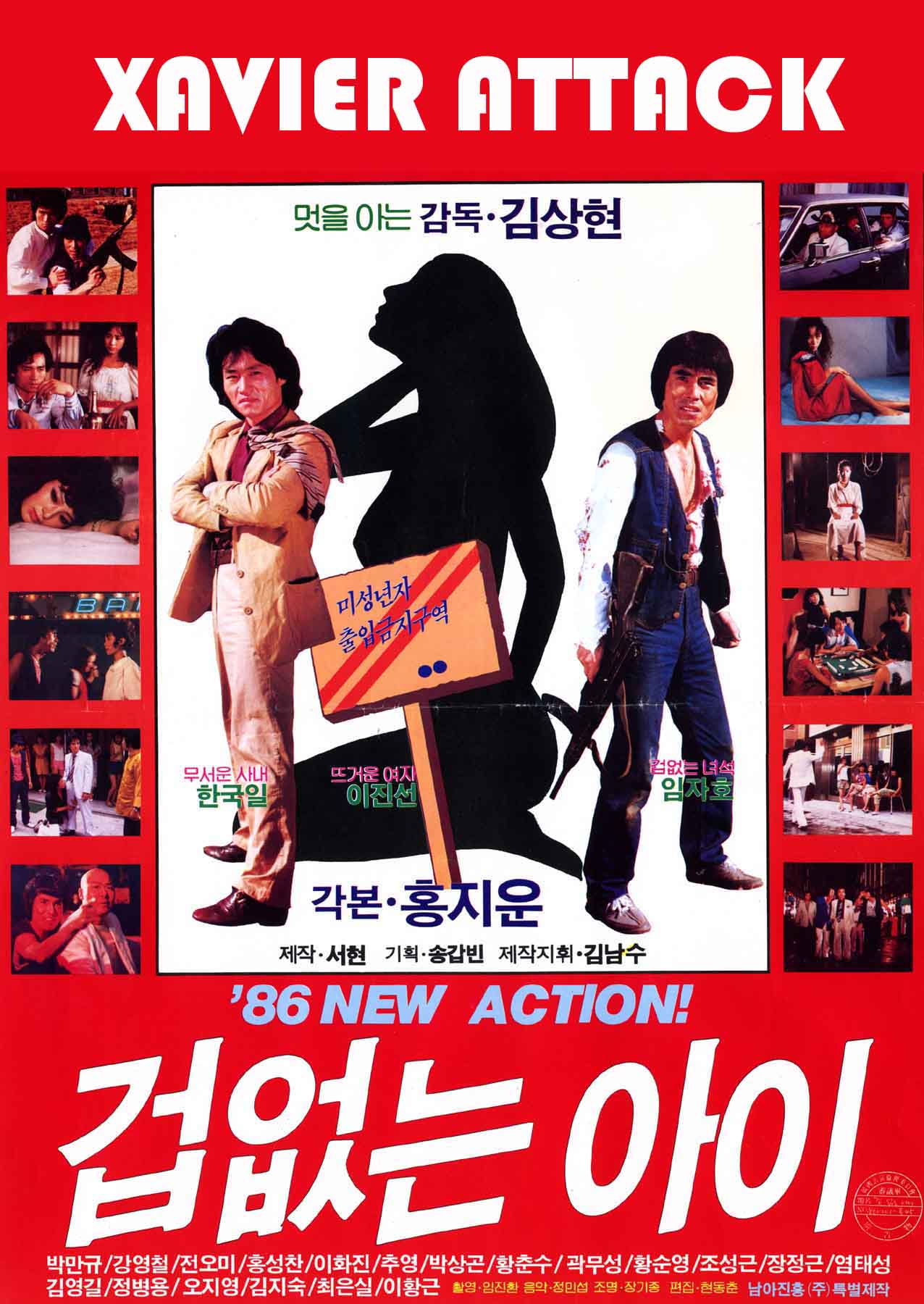 Michael, a petty thief and a pimp living off the street, gets involved with a turf war between where rival ex-buddies will stop at nothing to get what they want.
MICHAEL lives off the street as a petty thief and a pimp. One day he gets caught red handed by BEN who beats him to a pulp. Later Ben even overtakes Michael's turf.
KIT and Ben were the best buddies from childhood. Now they are worse enemy since Kit stole Ben's wife and sold her off to the gutter. Ben takes revenge by killing Kit but sets off an alarm with Michael who thinks it is time to cut Ben loose…
Starring: SHIN YUNG IL, LEE JIN SUN, LIM JA HO, PARK MAN GYU
Co-Starring: KANG YOUNG CHUL, CHUN OH MI, KWK MU SUNG, HONG SUNG CHAN
Producer: JOSEPH LAI
Executive Producer: SUH HYUN
Production Designer: SUNG GAB BIN
Director of Photography: LIM JIN HWAN
Screenplay: HONG JI WUN
Director: KIM SANG HYUN
Format: Color, 35mm, 1:1.85
Languages: Korean
Feature Length: 90 minutes
Copyright © MCMLXXXVI (1986) by IFD FILMS AND ARTS LIMITED. All Rights Reserved.