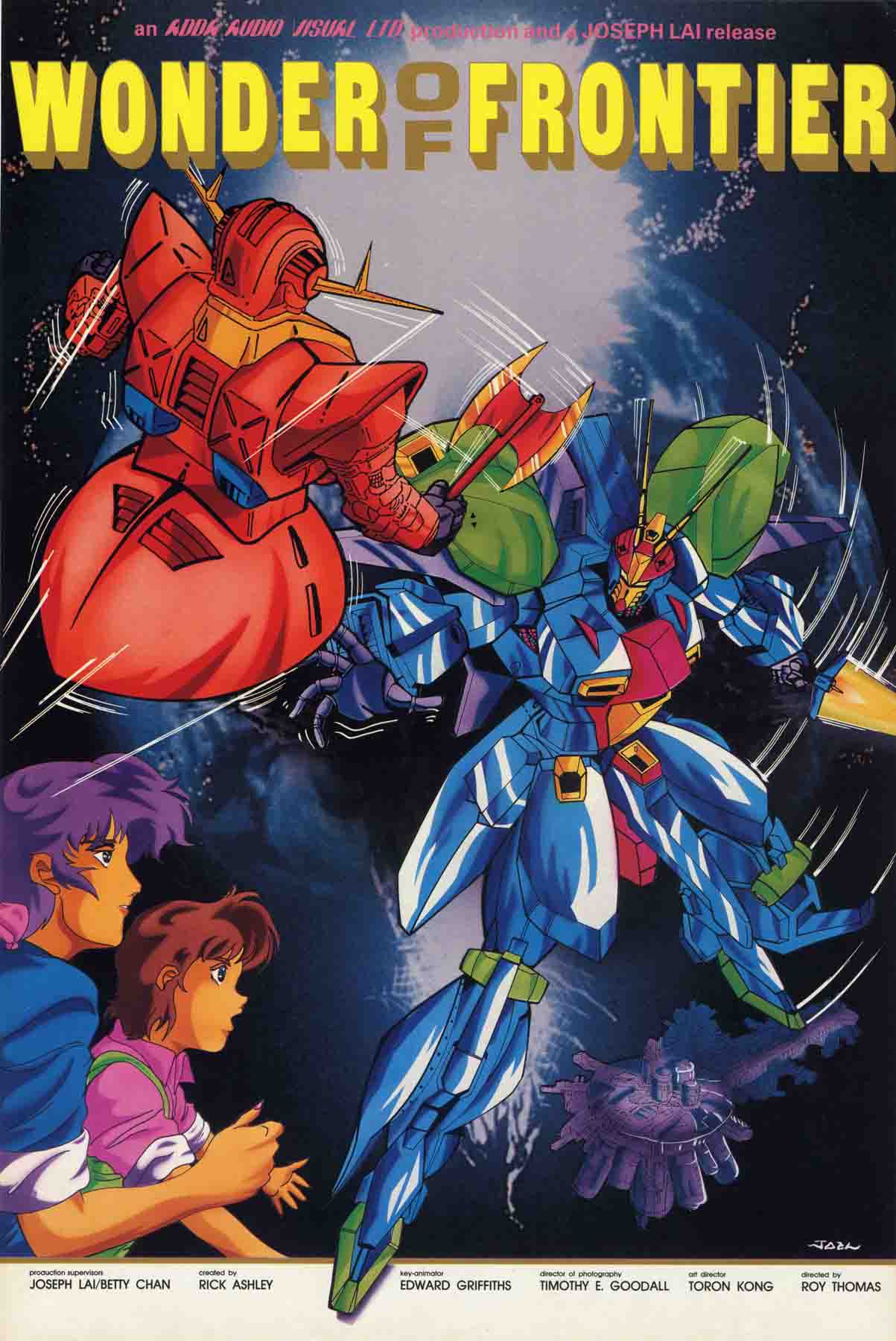 Dr. Samson, inventor of the Hyper Travelling system, has disappeared along with his invention during an experiment on the planet Leo, and it looks like the work of the Zoic Empire. The Earth Defence Force sends Superior Falcon 7 to rescue the scientist and save the Universe from certain catastrophe. There is no silver lining in the race, only the winner survives.
Producer: JOSEPH LAI, BETTY CHAN
Ink & paint Supervisor: JERRY COLLINS
Director of Editing: DAVID BROWN
Director of Photography: TIMOTHY E GOODALL
Art Director: TORON KONG
Key Animator: EDWARD GRIFFITHS
Screenplay: RICK ASHLEY
Director: ROY THOMAS
Format: Color, 35mm, 1:1.85
Languages: English
Feature Length: 70 minutes
Year: 1990
Copyright © MCMXC (1990) by ADDA AUDIO VISUAL LTD/IFD FILMS AND ARTS LIMITED. All Rights Reserved.