Warriors of America – The L.A. Connection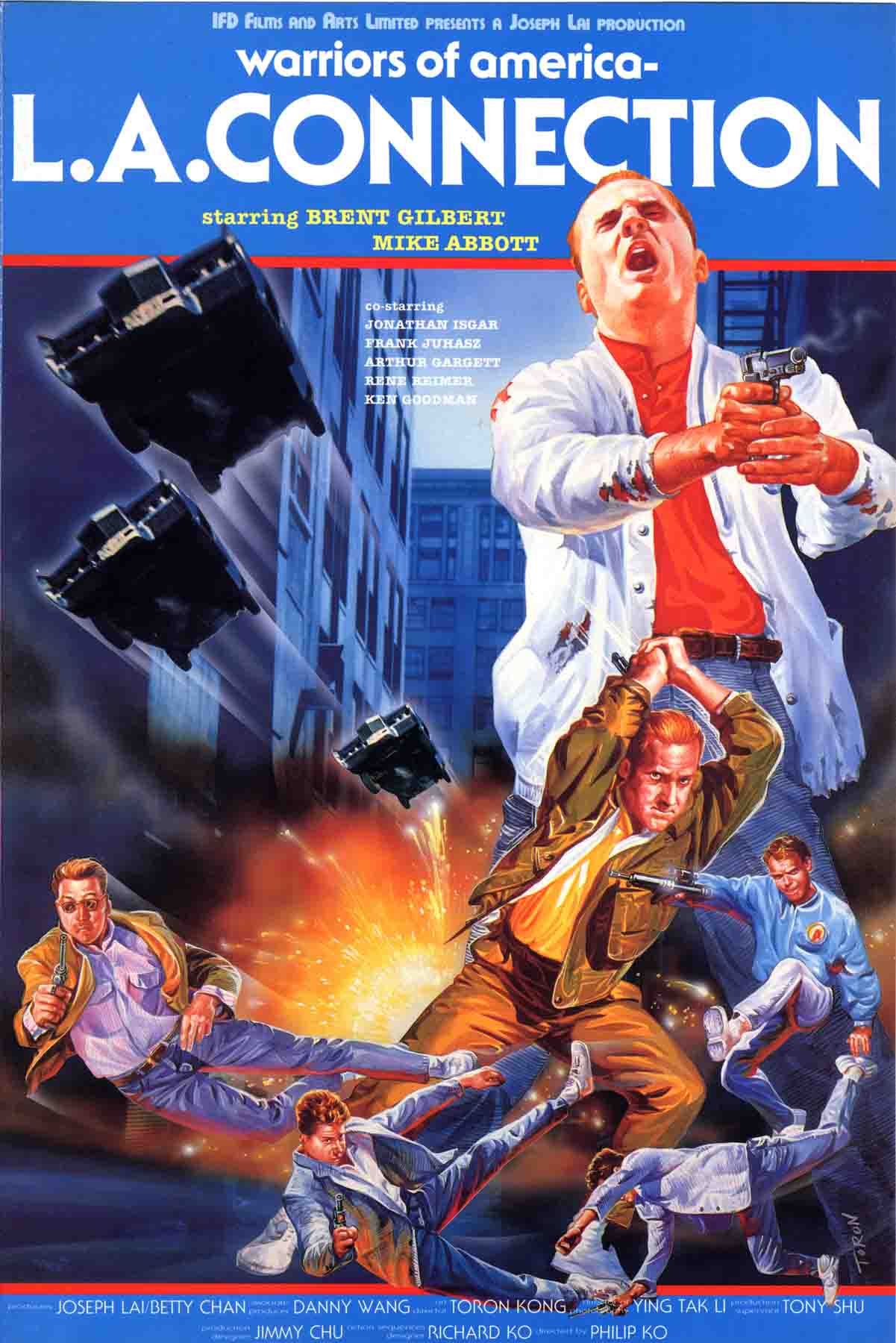 America is drowning in a river of drugs. The L.A. Connection must be broken.
An American special agent, Brian, is sent to Hong Kong to infiltrate a deal by the Black Dragon Society with Renato, the L.A. Connection, for the shipment of a massive cargo of drugs to America. Only the brave and highly trained can battle the lords of darkness.
Starring: BRENT GILBERT, MIKE ABBOTT
Co-Starring: JOHATHAN ISGAR, FRANK JUHASZ, ARTHUR GARGETT, RENE REIMER, KEN GOODMAN
Producers: JOSEPH LAI, BETTY CHAN
Production Manager: KENT HUNG
Production Designer: JIMMY CHU
Director of Photography: YING TAK LI
Action Sequences Designer: RICHARD KO
Screenplay: BENNY CHU
Director: PHILIP KO
Format: Color, 35mm, 1:1.85
Languages: English
Feature Length: 90 minutes
Copyright © MCMLXXXVIII (1988) by IFD FILMS AND ARTS LIMITED. All Rights Reserved.