Warriors of America – Euro Crossing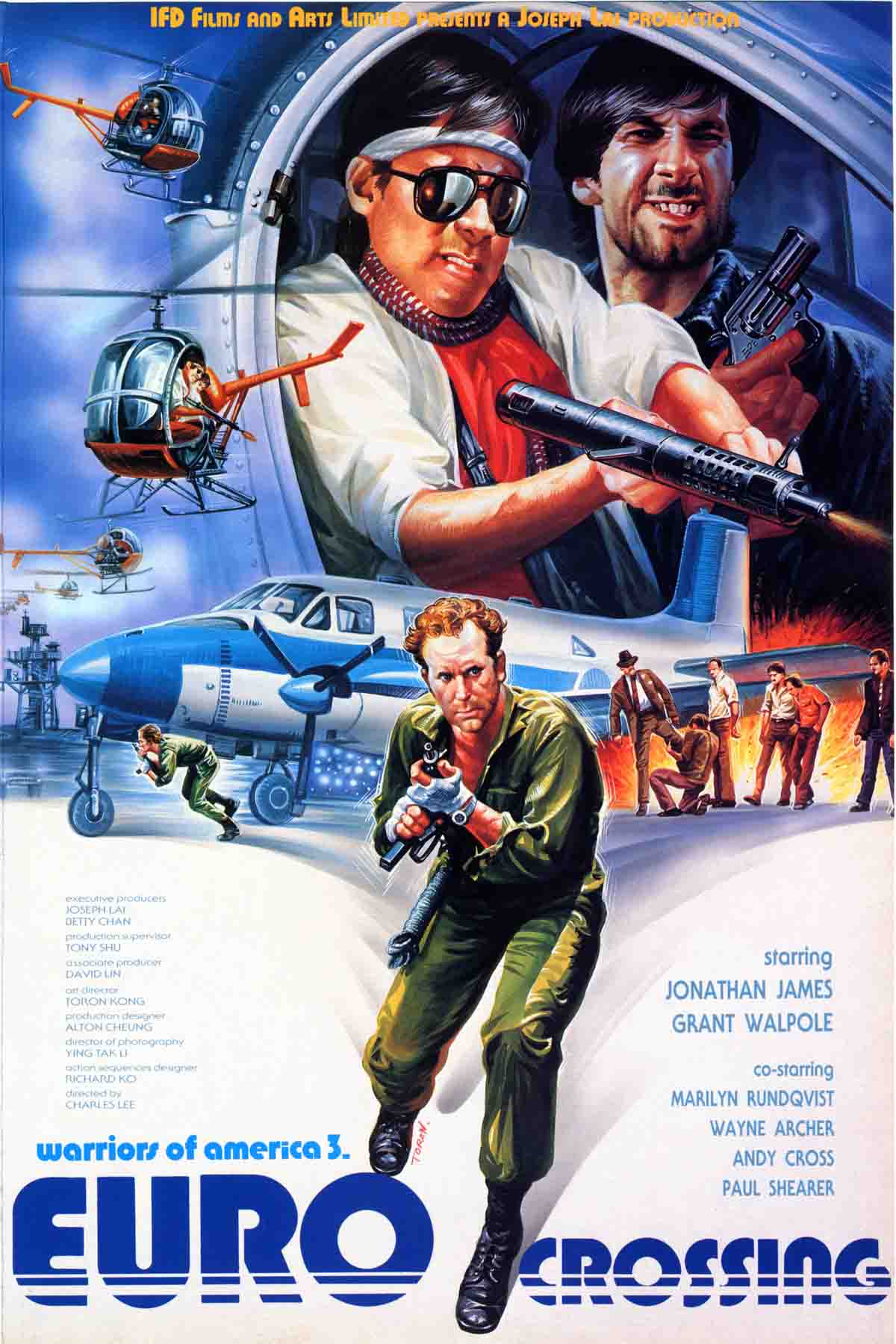 Special agent Frank is given a mission to infiltrate the British Mafia, but he finds out that his childhood buddy, Raymond, is in fact the adopted son of a British Godfather.
When Frank accidentally kills the Godfather, he finds himself in a heap of trouble, with Mandida the Godmother making a move for the leadership.
Starring: JONATHAN JAMES, GRANT WALPOLE
Co-Starring: MARILYN RUNGVIST,
WAYNE ARCHER, ANDY CROSS, PAUL SHEARER
Producers: JOSEPH LAI, BETTY CHAN
Executive Producer: TONY SHU
Production Designer: ALTON CHEUNG
Director of Photography: YING TAK LI
Action Sequences Designer: RICHARD KO
Screenplay: ALTON CHEUNG
Director: CHARLES LEE
Format: Color, 35mm, 1:1.85
Languages: English
Feature Length: 90 minutes
Copyright © MCMLXXXVIII (1988) by IFD FILMS AND ARTS LIMITED. All Rights Reserved.