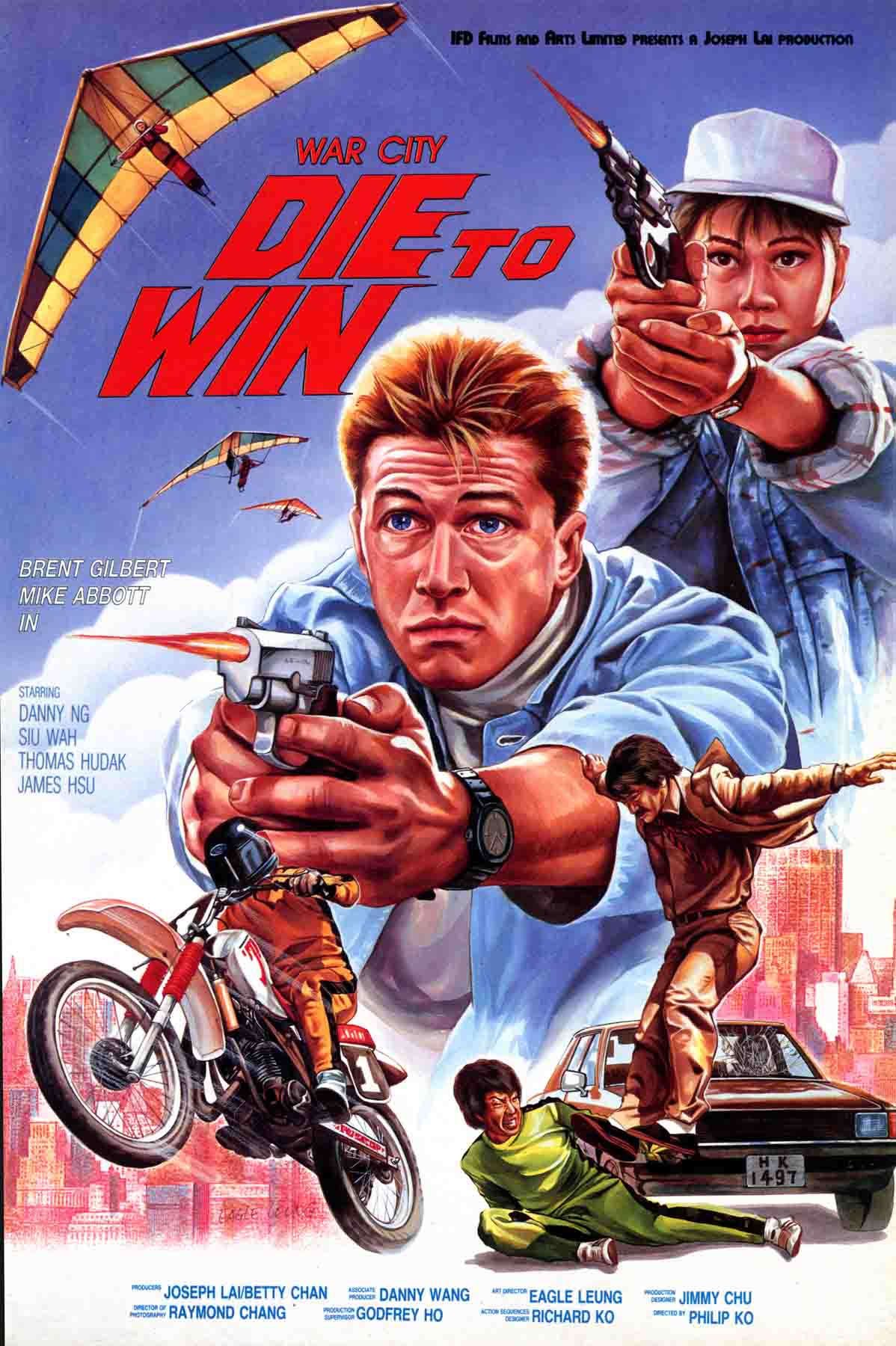 He's a cop on a mission: clean up the town or die trying.
When a journalist is killed for exposing well-known businessman, Murdock Stockwell as the leader of an international prostitution ring and the body goes missing,
a local investigator enlists the help of top-cop JACK KELLY.
Together they uncover the mystery of Hogan's 'death' but still have to deal with Stockwell and his gun-toting goons.
Starring: : BRENT GILBERT, MIKE ABBOTT,  DANNY NG, THOMAS HUDAK, JAMES HSU
Producers: JOSEPH LAI, BETTY CHAN
Production Manager: KENT HUNG
Production Designer: JIMMY CHU
Director of Photography: RAYMOND CHANG
Action Sequences Designer: RICHARD KO
Screenplay: BENNY HO
Director: PHILIP KO
Format: Color, 35mm, 1:1.85
Languages: Mandarin, English
Feature Length: 90 minutes
Copyright © MCMLXXXVIII (1988) by IFD FILMS AND ARTS LIMITED. All Rights Reserved.