War City 4 – Kingdom of Power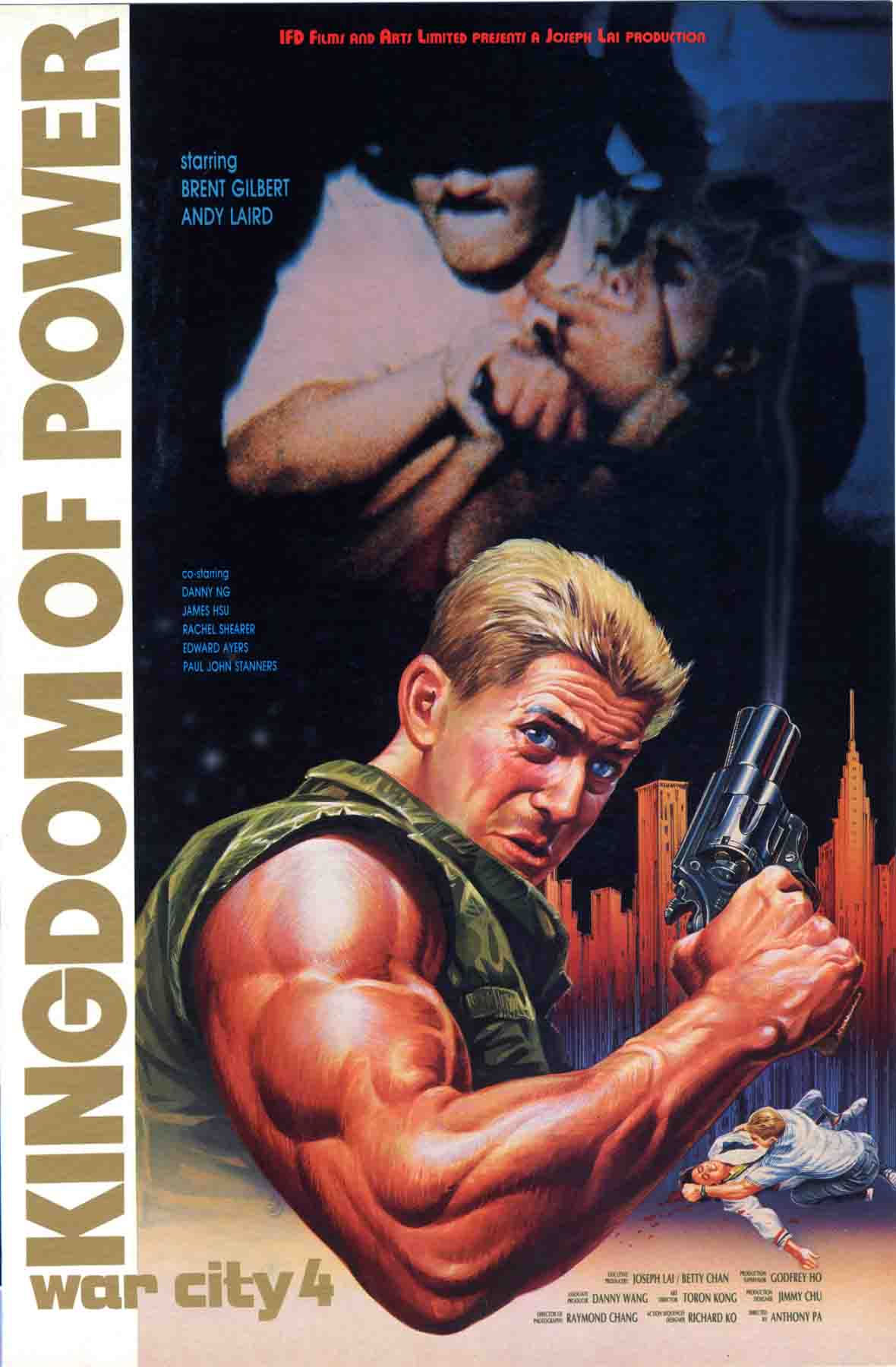 THEY WRECKED HIS CAR. KILLED HIS DOG. THEN MURDERED HIS MOTHER. NOW NOTHING WILL STOP HIS VIOLENT REVENGE.
SAVAGE LIVES LEAD TO BRUTAL DEATHS. THIS IS THE LAW OF THE KINGDOM OF POWER.
Fugitive crime boss Luther Clinton arrives in the Philippines with plans to build his own empire, his Kingdom of Power. When he starts toe pressures the lock
To quickly build up his organization, he pressures the local boss, Jerry Romano into working for him. Clinton's arch foes Jack Kelly and Danny Lee,
Hong Kong detectives are in the Philippines on a special mission, and are then assigned to break up Clinton's operation. Their investigation leads them to a local citizen,
Edward who is being harassed by Jerry's thugs. While Edward fights back at Jerry's mob, Jack and Danny wipe out Clinton's men and eventually Clinton himself.
Starring: BRENT GILBERT, ANDY LAIRD
Co-Starring: DANNY NG, JAMES HSU, RACHEL SHEARER, PAUL JOHN STANNERS
Producers: JOSEPH LAI, BETTY CHAN
Production Manager: KENT HUNG
Production Designer: JIMMY CHU
Director of Photography: RAYMOND CHANG
Action Sequences Designer: RICHARD KO
Screenplay: BENNY HO
Director: ANTHONY PA
Format: Color, 35mm, 1:1.85
Languages: English
Feature Length: 90 minutes
Copyright © MCMLXXXVIII (1988) by IFD FILMS AND ARTS LIMITED. All Rights Reserved.