War City 3 – The Extreme Project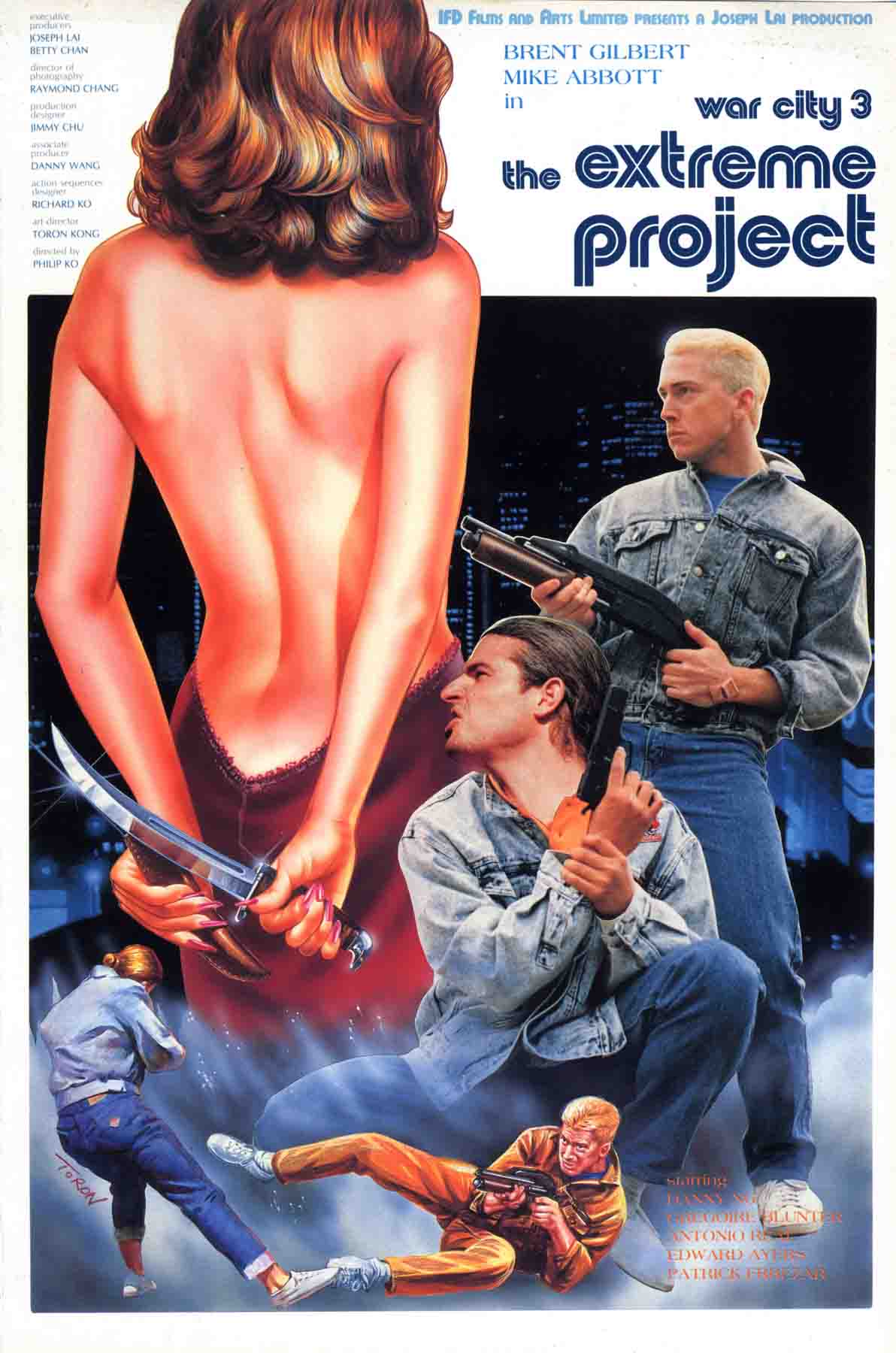 Notorious terrorist Louis Clement is planning to destabilise the Philippine government through a series of bombings and then extort vast sums of money to bring them to a halt. JACK KELLY and his partner Danny Lee are sent in from Hong Kong to handle the case, but when an ex-cop and his sons discover a cache of dynamite old and new fires are fanned into flame.
In the Philippines, Jack and Danny try to enlist the help of ex-cop Dick Martel and his sons Dino and Alan. Dick had worked on Clements's case but since his wife was brutally killed he no longer wants to get involved. He is drawn back in, however, when his sons discover a cache of dynamite and shelter Cindy, the formally enslaved girlfriend of one of Clements's lieutenants.
As old and new fires are fanned into flame, Dick is killed and Dino, Alan and Cindy manage to destroy much of Clements's gang, Jack and Danny wipe out the rest and finally Clement himself.
Starring: BRENT GILBERT, MIKE ABBOTT
Co-Starring: DANNY NG, GREGOIRE BLUNTER, ANTONIO REAL,
EDWARD AYERS, PATRICK FRBEZAR
Producers: JOSEPH LAI, BETTY CHAN
Production Manager: KENT HUNG
Production Designer: JIMMY CHU
Director of Photography: RAYMOND CHANG
Action Sequences Designer: RICHARD KO
Screenplay: BENNY HO
Director: PHILIP KO
Format: Color, 35mm, 1:1.85
Languages: English
Feature Length: 90 minutes
Copyright © MCMLXXXVIII (1988) by IFD FILMS AND ARTS LIMITED. All Rights Reserved.