War City 5 – Law of Honour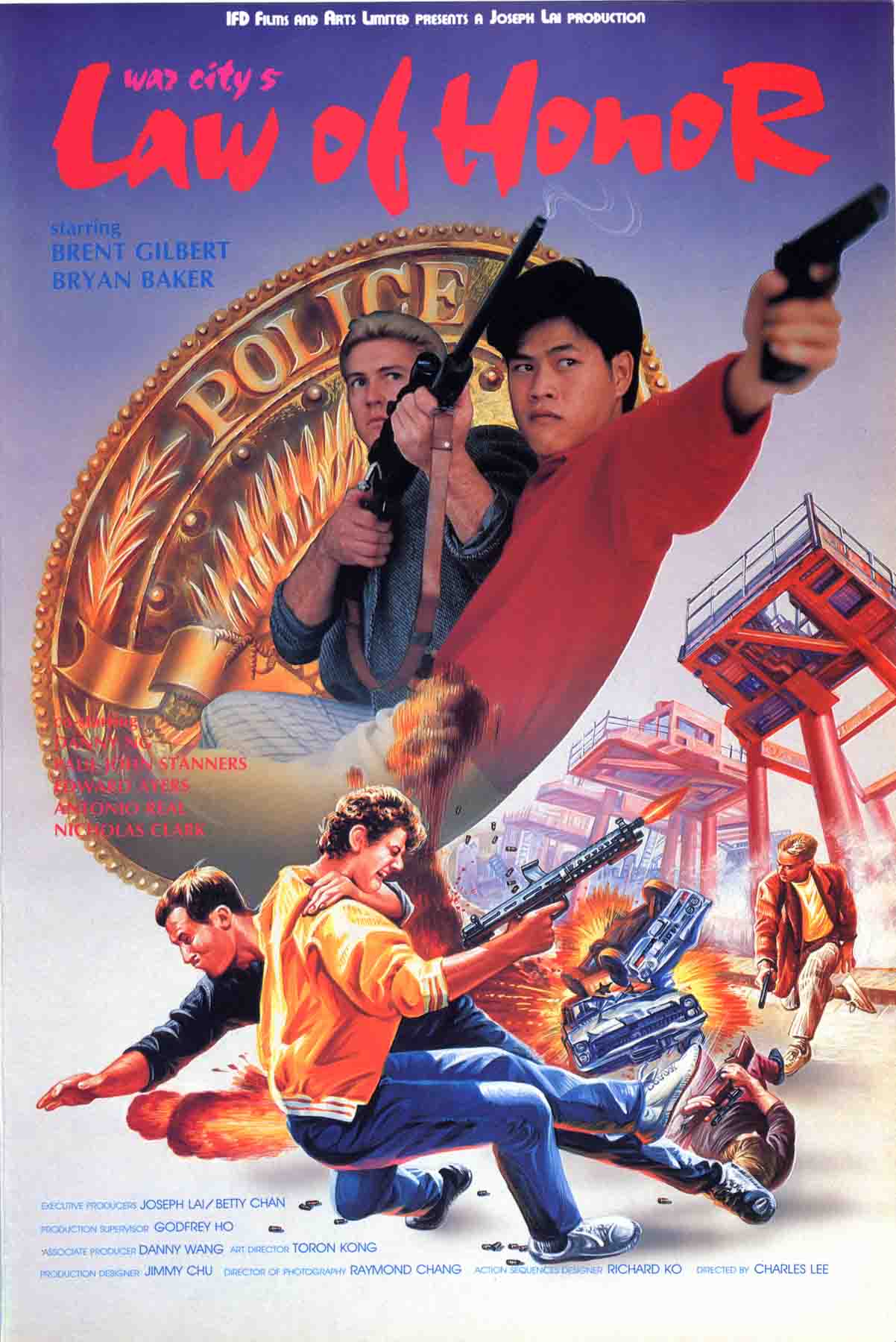 One law says thou shalt not kill, but sometimes you must. That is the Law of Honour...
Respected businessman Hector Limas in fact the kingpin of a violent underworld organisation. Hong Kong detectives
Jack Kelly and Danny Lee are asked by the local police force to come in and help verify their suspicions about Limas, but their investigation is hampered by the fact that Limas controls much of the police force. Nestor and Dario are two friends who become policemen together, but while Nestor manages to keep straight. Dario is reined in by the temptations of Limas organization. Even police Superintendent Jackson is working for Limas. Danny and Jack uncover Jackson and neutralize all of Limas' goons. In a final confrontation, they manage to kill Limas.
Starring: BRENT GILBERT, BRYAN BAKER
Co-Starring: DANNY NG, PAUL JOHN STANNERS, EDWARD AYERS, ANTONIO REAL.
Producers: JOSEPH LAI, BETTY CHAN
Production Manager: KENT HUNG
Production Designer: JIMMY CHU
Director of Photography: RAYMOND CHANG
Action Sequences Designer: RICHARD KO
Screenplay: BENNY HYMAN
Director: CHARLES LEE
Format: Color, 35mm, 1:1.85
Languages: English
Feature Length: 90 minutes
Copyright © MCMLXXXIX (1989) by IFD FILMS AND ARTS LIMITED. All Rights Reserved.