War City 2 – Red Heat Conspiracy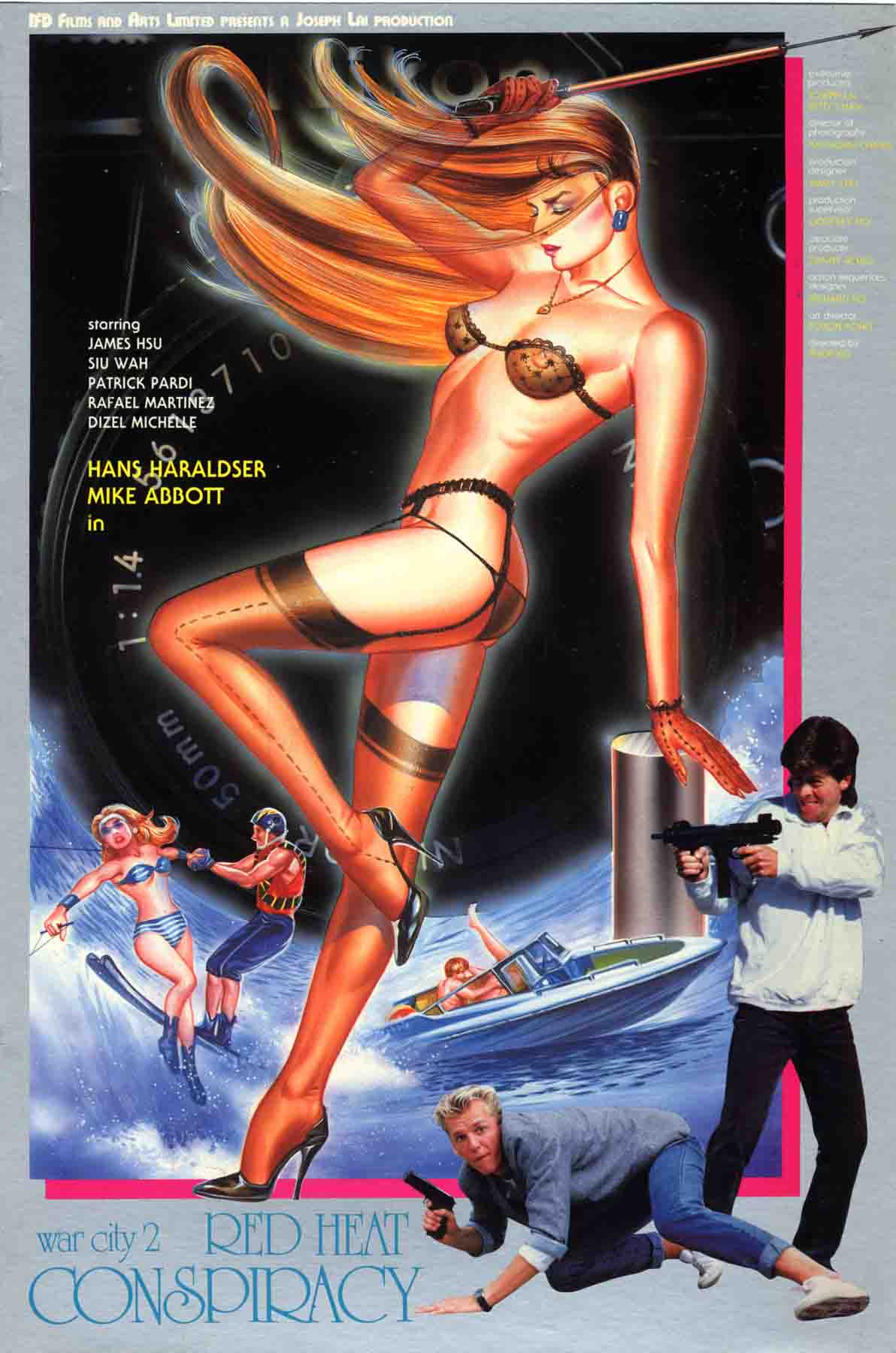 He promised protection, but he delivered death. And now he's got to pay the debt.
In the heat of passion, blood runs red. And the only peace is death.
He's dying to tell the police what he knows. His boss will see that he does.
When a police informant is killed by underworld kingpin, Farris Beckman, Detective Jack Kelly sends an undercover cop to infiltrate the gang and rescue the informant's daughter, who has become involved with Farris' right-hand man.
the underworld kingpin, has Johnny Lo killed when Johnny decided to become a police informant. Afraid that Johnny's daughters might know something about his organization, he kidnaps Lily and orders Peter to watch over May. Peter must obey although May is his girlfriend and the conflict his mind strains their relationship.
Detective Jack Kelly is on the case, under orders to put a stop to Beckman, who tries many times unsuccessfully to kill Jack.
Jack has assigned undercover cop, Jimmy Wong to protect May, Jimmy and May fall in love and a vicious and destructive triangle develops between them and Peter.
Finally Jack gathers enough evidence to incriminate Beckman. Jack and his partner Danny raid Beckman's hideout, tree Lily and end up killing Beckman and his gang.
Starring: PHILIP KO, HANS HARALDSER, MIKE ABBOTT
Co-Starring: JAMES HSU, SIU WAH, PATRICK PARDI,
Producers: JOSEPH LAI, BETTY CHAN
Executive Producer: GODFREY HO
Production Manager: KENT HUNG
Production Designer: JIMMY CHU
Director of Photography: RAYMOND CHANG
Action Sequences Designer: RICHARD KO
Director: PHILIP KO
Format: Color, 35mm, 1:1.85
Languages: English
Feature Length: 90 minutes
Copyright © MCMLXXXVIII (1988) by IFD FILMS AND ARTS LIMITED. All Rights Reserved.