U.S. Catman – Lethal Track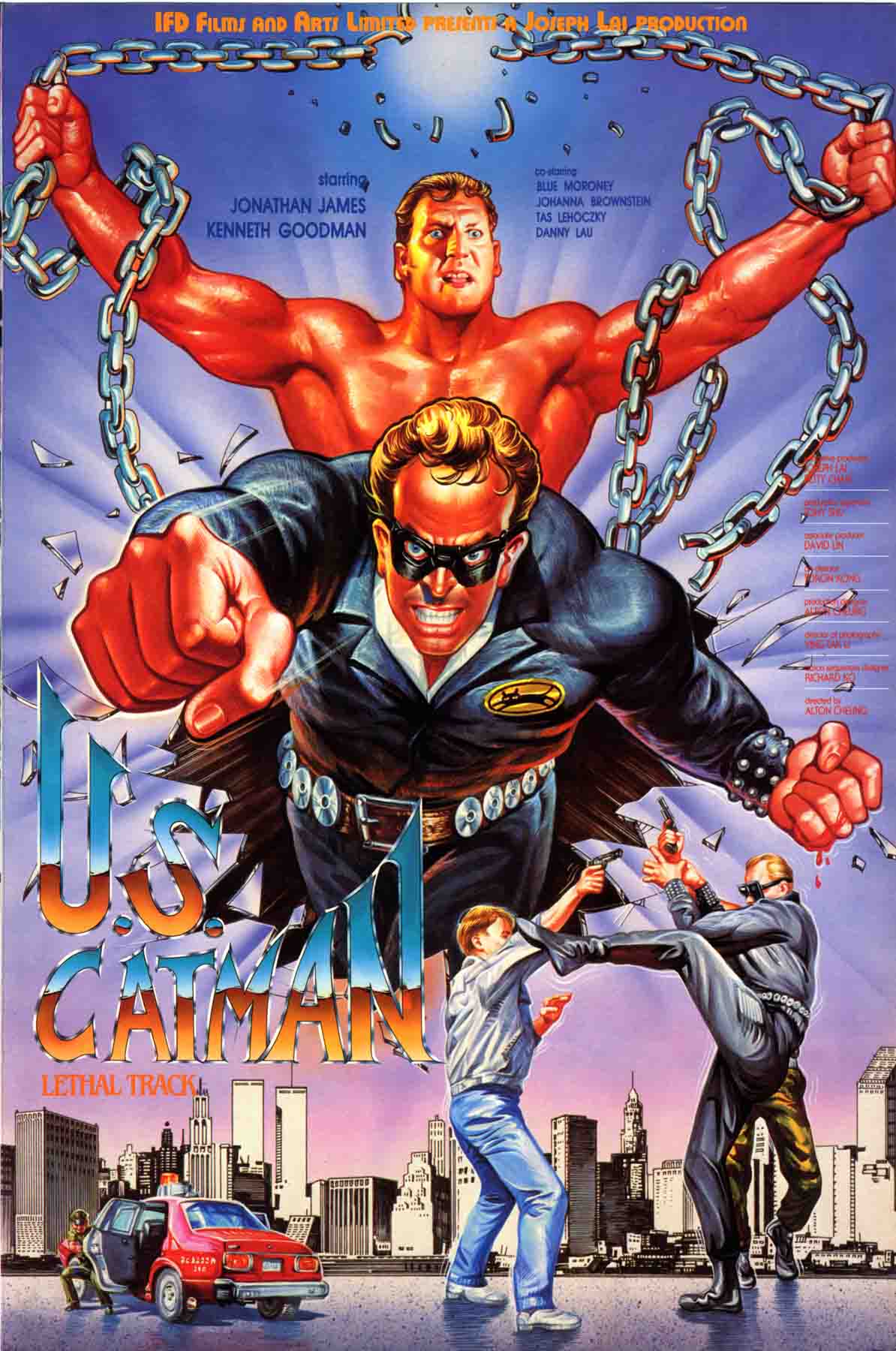 Never before has the world been this close to destruction… But never before has the world known Catman.
Top U.S. agents, Sam and Gus, are assigned to investigate the activities of satanic madman, the Reverend Cheever and his Holy Cheever Church,
who are using the greed of the Soviet bloc and discontent within the Asian army to gain ultimate economic and political control of South East Asia. But Sam discovers that after being scratched by a radioactive cat he has superhuman powers! Now he has laser vision and incredible strength to pit at the the maniac who could at any time bring on a nuclear war.
Starring: JONATHAN JAMES, KENNETH GOODMAN
Co-Starring: BLUE MORONEY, JOHANNA BROWNSTEN,
TAS LEHOCZKY, DANNY LAU
Producers: JOSEPH LAI, BETTY CHAN
Production Manager: KENT HUNG
Production Designer: ALTON CHEUNG
Director of Photography: YING TAK LI
Action Sequences Designer: RICHARD KO
Screenplay: ANDREW CHAN
Director: ALTON CHEUNG
Format: Color, 35mm, 1:1.85
Languages: English
Feature Length: 90 minutes
Copyright © MCMLXXXIX (1989) by IFD FILMS AND ARTS LIMITED. All Rights Reserved.