U.S. Catman 2 – Boxer Blow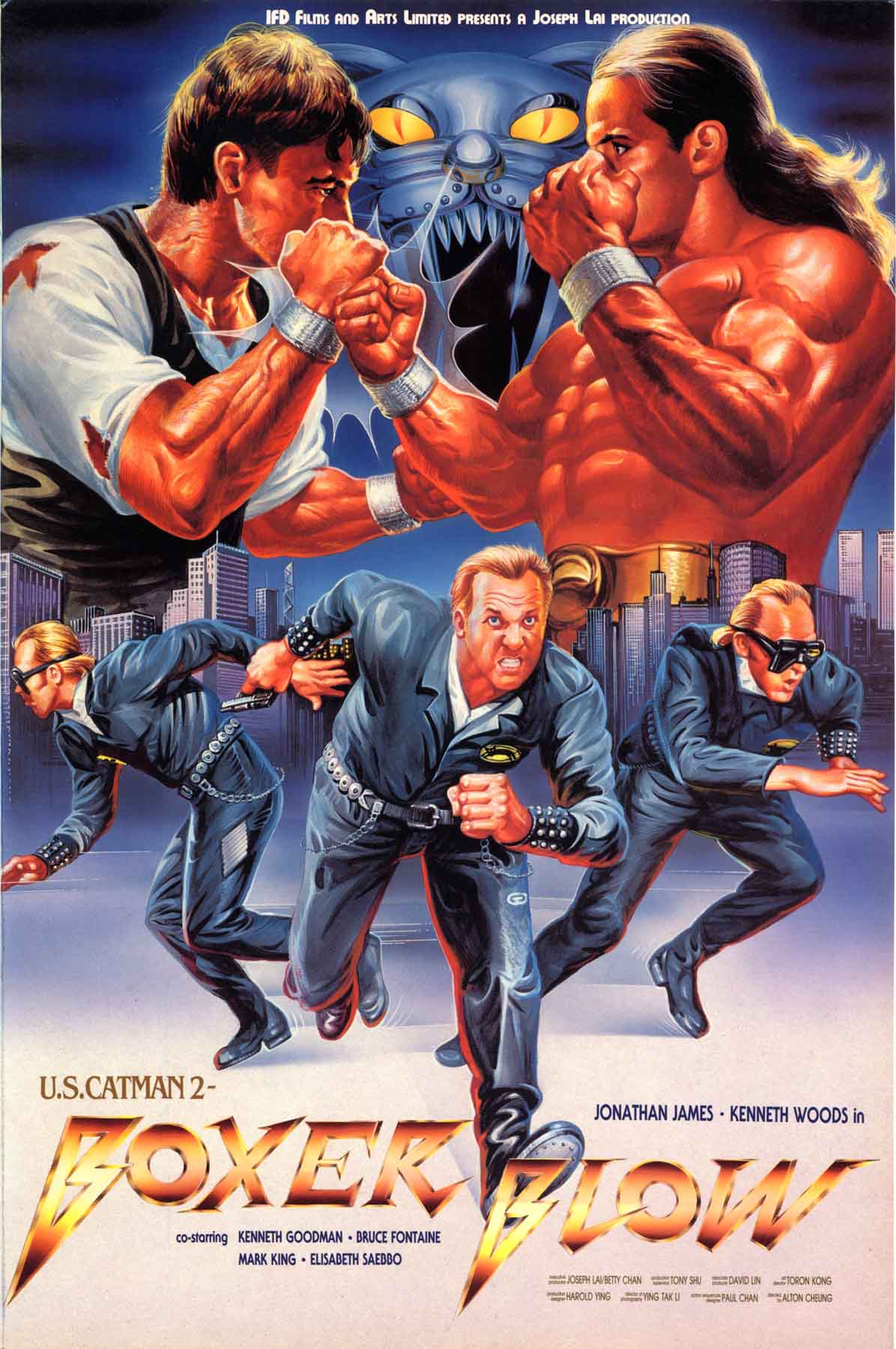 They say a cat has nine lives… Catman's going to need them all before this day is done!
Catman Sam and Gus team up with Thai agent Billy to thwart a dastardly plot by the new head of the evil Holy Cheever Church to cause a global thermonuclear catastrophe.
Battling their way through local gangs, assassins and ex-cons, Sam must use his cat-powers to the full if he is to save the world one again.
Starring: JONATHAN JAMES, KENNETH GOODMAN
Co-Starring: BRUCE FONTAINE, MARK KING, ELISABETH SAEBBO
Producers: JOSEPH LAI, BETTY CHAN
Production Manager: KENT HUNG
Production Designer: ALTON CHEUNG
Director of Photography: YING TAK LI
Action Sequences Designer: RICHARD KO
Screenplay: ANDREW CHAN
Director: ALTON CHEUNG
Format: Color, 35mm, 1:1.85
Languages: English
Feature Length: 90 minutes
Copyright © MCMLXXXIX (1989) by IFD FILMS AND ARTS LIMITED. All Rights Reserved.