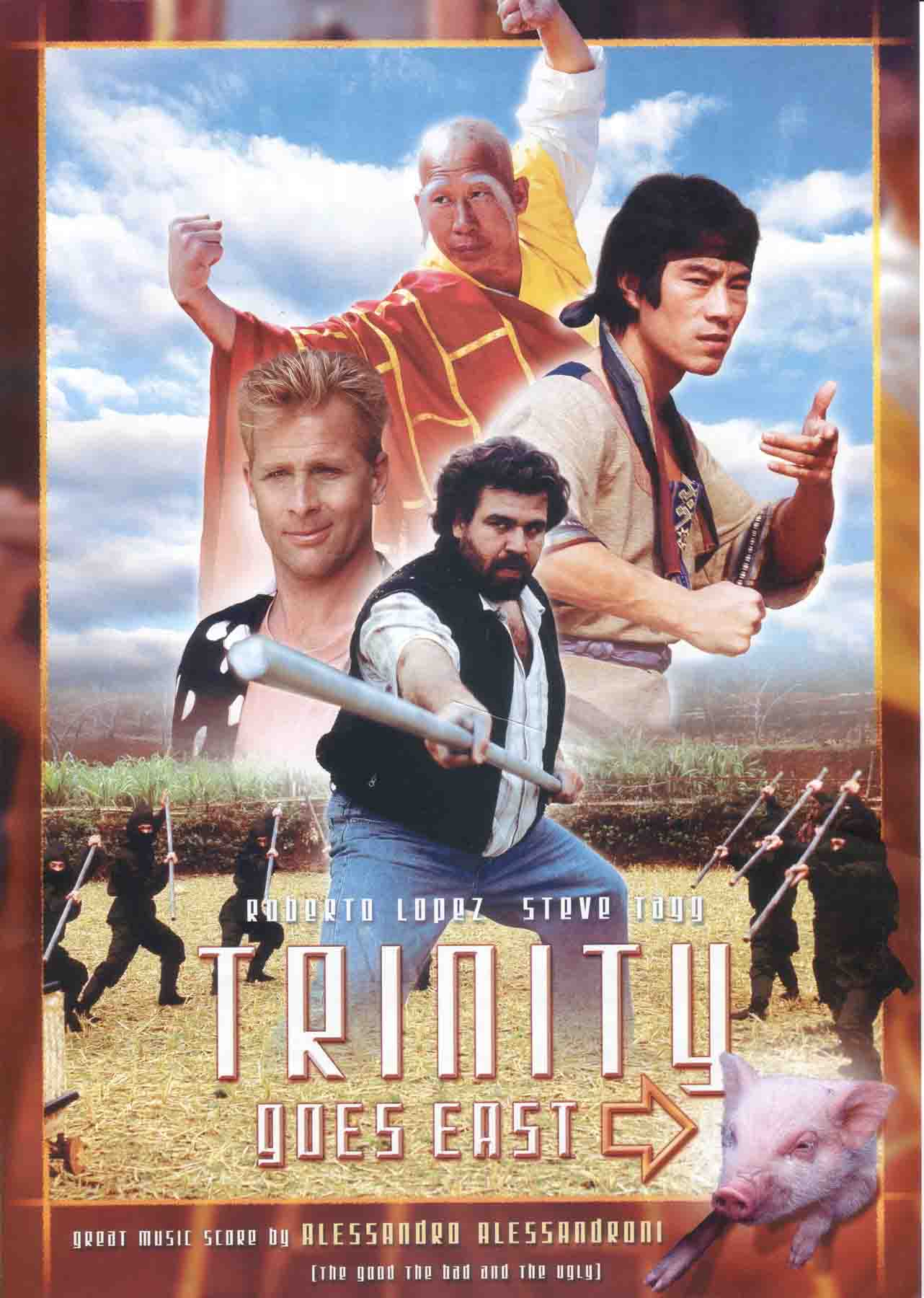 Trinity, the world's most cunning thief, lifts the Dragon Ball from a temple, which gives its possessor unlimited power.
He is then relentlessly pursued across Asia by the intrepid Inspector Bambino, who travels with his partner, a faithful swine.
Starring: John Liu, Dragon Shek, Steve Tartalia, Roberto Lopez, Robert Tai, Li Hung.
Action Director: Robert Tai
Executive Producer: George Tan
Screenplay: George Tan
Producer: Toby Russell
Director: Robert Tai
Format: Color, 35mm, 1:1.85
Languages: English
Feature Length: 90 minutes
Copyright © MCMLXXXVIII (2000) by IFD FILM ARTS & SERVICES LIMITED. All Rights Reserved.