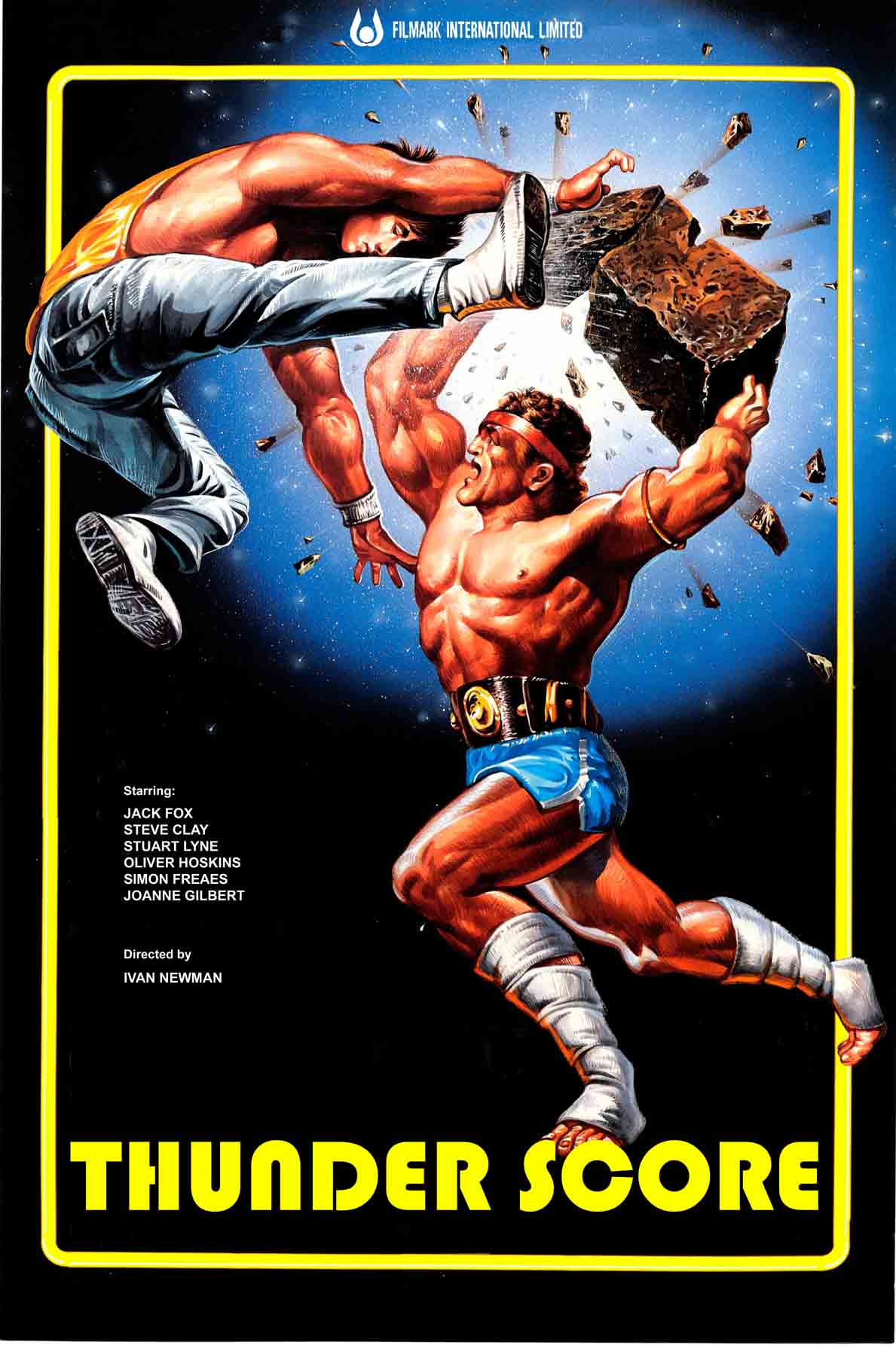 Prey death comes swiftly.
Thai superstar Sorapong Chatree teams up with the Hong Kong "5 Venom" star, Sun Chien to bring down a powerful warlord.
Cast: Jack Fox, Steve CLay, Sorapong Chatree,
Sun Chien, Chiang Tao
Director : Ivan Newman
Screenplay: Sally Nicholls
Action Director: Sun Chien
Producer: Tomas Tang
Associate Producer: Dallie Yeung
Format: Color, 35mm
Languages: English
Feature Length: 88 minutes
Copyright © 1988 by FILMARK INTERNATIONAL LIMITED. All Rights Reserved.