Thunder Of Gigantic Serpent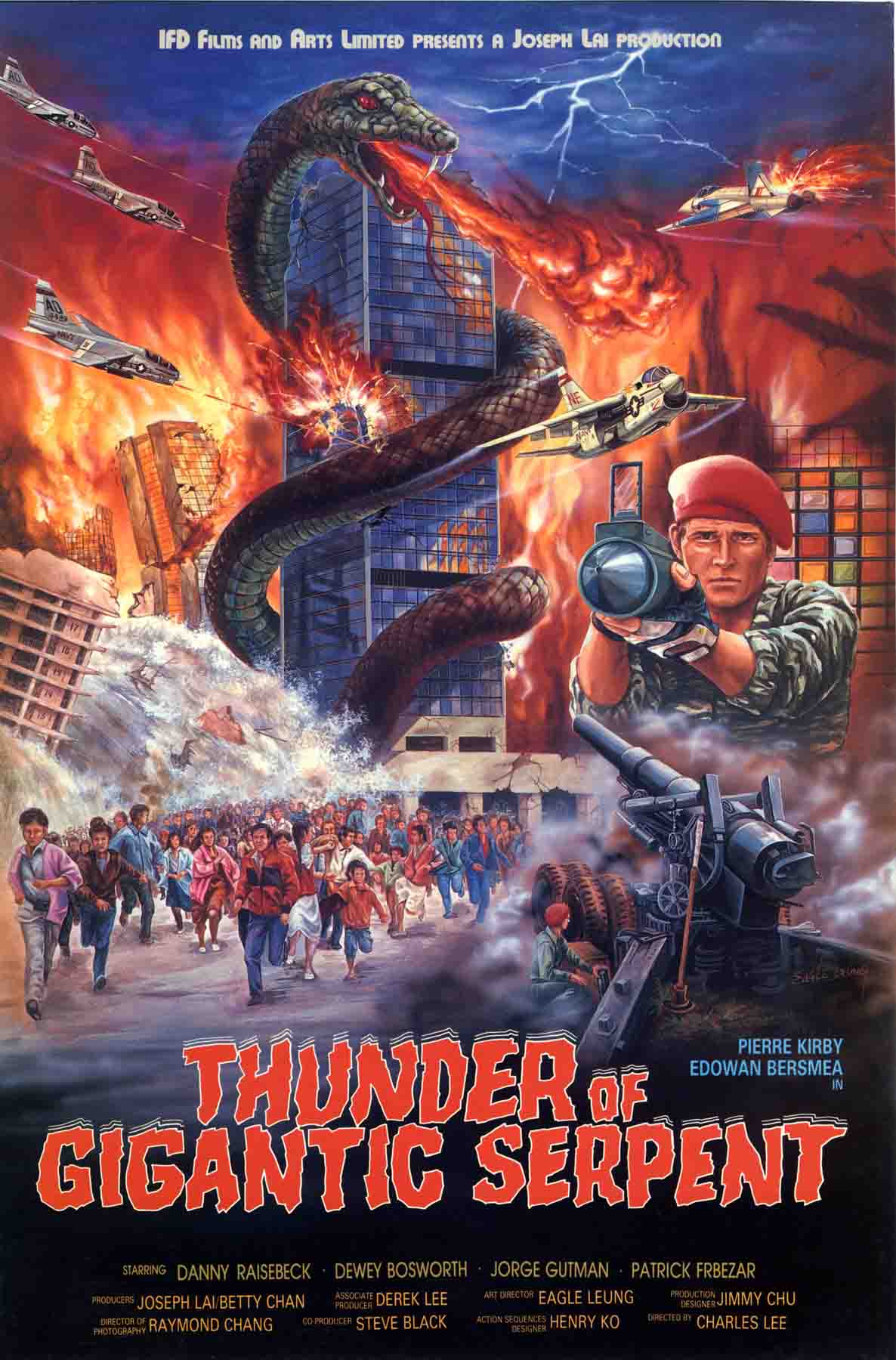 What would you do if you were a 300 foot long serpent and someone threatened your only friend? For the Mosler the only answer is KILL.
A power hungry gangster tries to steal a secret formula which can stimulate plants and animals to grow up to 300 times their normal size. But when the raid goes wrong the formula falls into the hands of a little girl, who feeds it to her pet snake, Mosler! Pursued by vicious gangsters, the military and elite commandos, the girl finds protection from the giant serpent as it rampages through the city.
Starring: TRACY SU HUI-LUN, PIERRE KIRBY,
CHI KUAN CHUN, EDOWAN BERSMEA,
LEE HSIU HSIEN, CAROL CHANG, ANDY LEE,
LIN SHIN CIN, JIM LAU.
Producers: JOSEPH LAI, BETTY CHAN
Director of Photography: RAYMOND CHANG
Action Sequences Designer: HENRY KO
Screenplay: BENNY HO
Director: HSU YU LUNG & CHARLES LEE
Format: Color, 35mm, 1:1.85
Languages: Mandarin, English, Spanish, German
Feature Length: 90 minutes
Copyright © MCMLXXXVII (1987) by IFD FILMS AND ARTS LIMITED. All Rights Reserved.