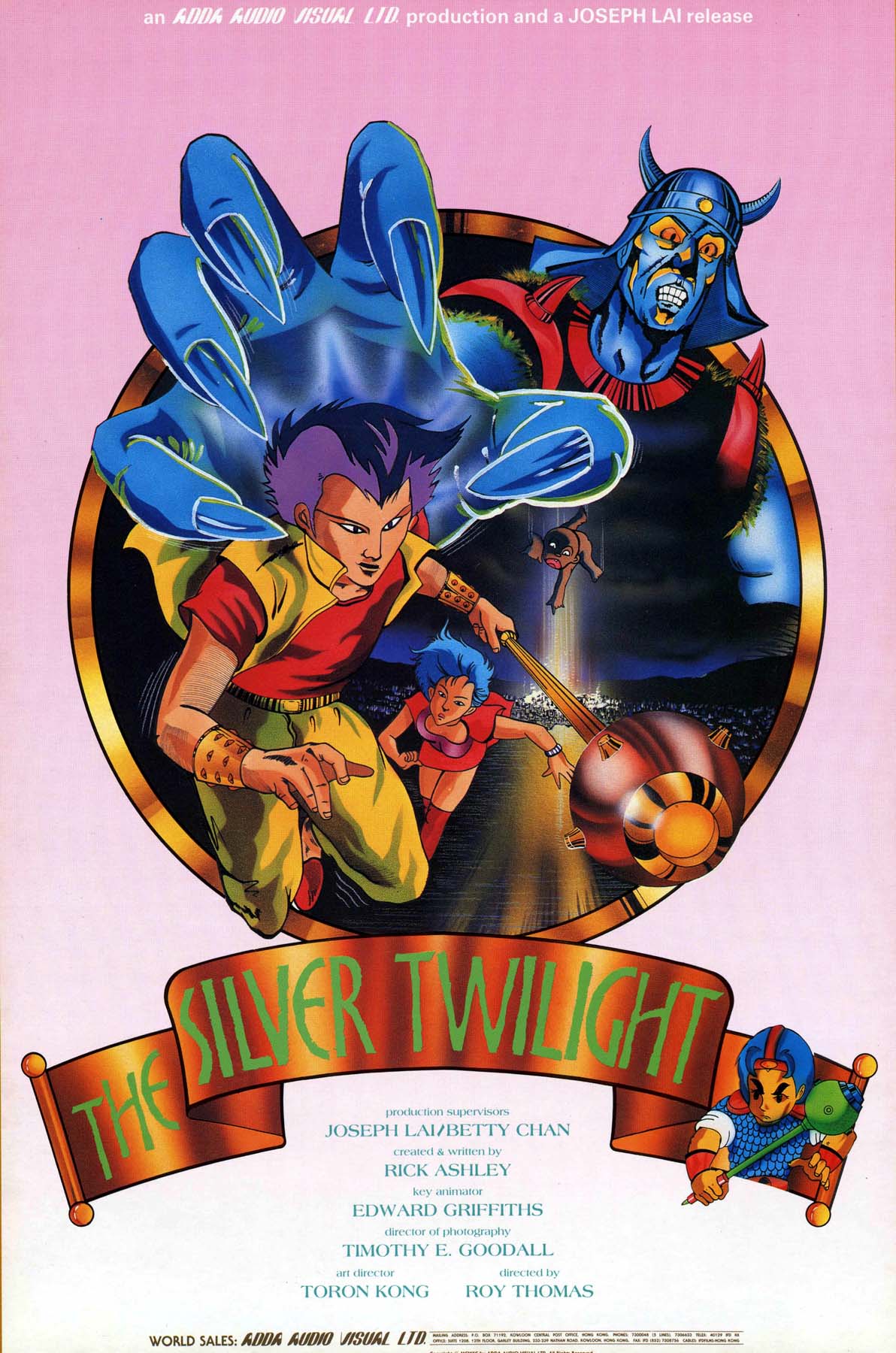 "The world is in turmoil and they steer their nation to control the gold enterprise."
When the King of Kroxaurus discovers that a group of rebel Kroxarians are terrorising innocent human beings, he sends his son into the human world with his magic staff to stop them.
He is joined on the hunt by a group of young human rebels, and a bear, who help him expose the Kroxarians' plan of slavery and gold digging.
Producer: JOSEPH LAI, BETTY CHAN
Ink & paint Supervisor: JERRY COLLINS
Director of Editing: DAVID BROWN
Director of Photography: TIMOTHY E GOODALL
Art Director: TORON KONG
Key Animator: EDWARD GRIFFITHS
Screenplay: RICK ASHLEY
Director: ROY THOMAS
Format: Color, 35mm, 1:1.85
Languages: English
Feature Length: 70 minutes
Year: 1990
Copyright © MCMXC (1990) by ADDA AUDIO VISUAL LTD/IFD FILMS AND ARTS LIMITED. All Rights Reserved.