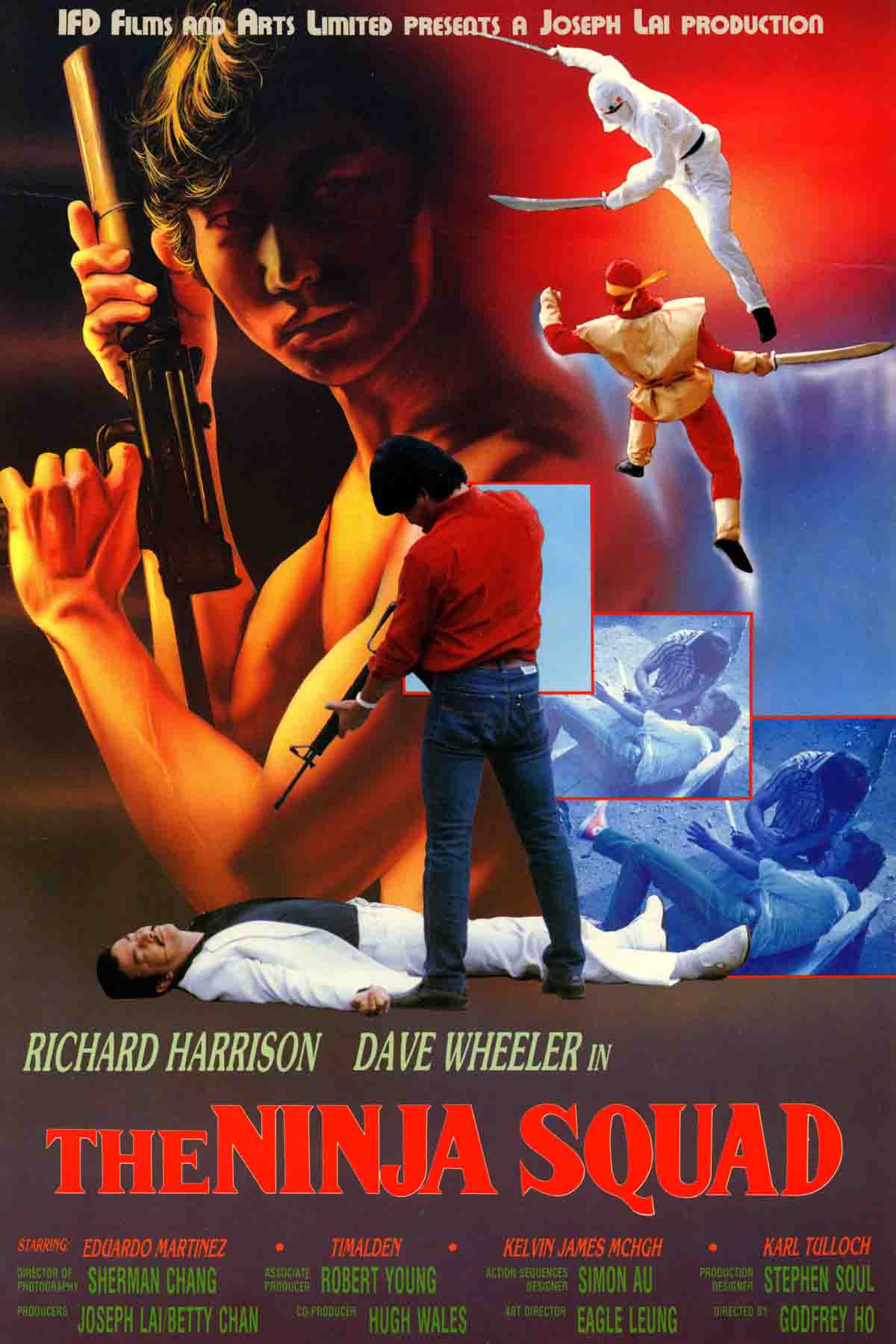 Two highly skilled ninjas, two different personal wars. Billy, fresh from ten years of training, is blinded by revenge for the murder of his family…
Ninja Gordon needs to defeat a power-hungry ninja, Ivan the Red, before he eliminates everybody in his way. Can both master and student overcome the obstacles put before them? An explosive and gruelling duel ensues that determines the fate of the Ninja Empire.
Starring: REY MALONZO, RICHARD HARRISON, DAVE WHEELER, EDUARDO MARTINEZ, TIMALDEN, KELVIN JAMES MCHGH, GEORGE ESTREGAN
Director of Photography: SHERMAN CHANG
Action Sequences Designer: JOHN CHANG
Screenplay: STEPHEN SOUL
Producers: JOSEPH LAI, BETTY CHAN
Executive Producer: HUGH WALES
Director: GODFREY HO 7 REY MALONZO
Format: Color, 35mm,
Languages: English, Spanish
Feature Length: 90 minutes
Copyright © MCMLXXXVI (1986) by IFD FILMS AND ARTS LIMITED. All Rights Reserved.