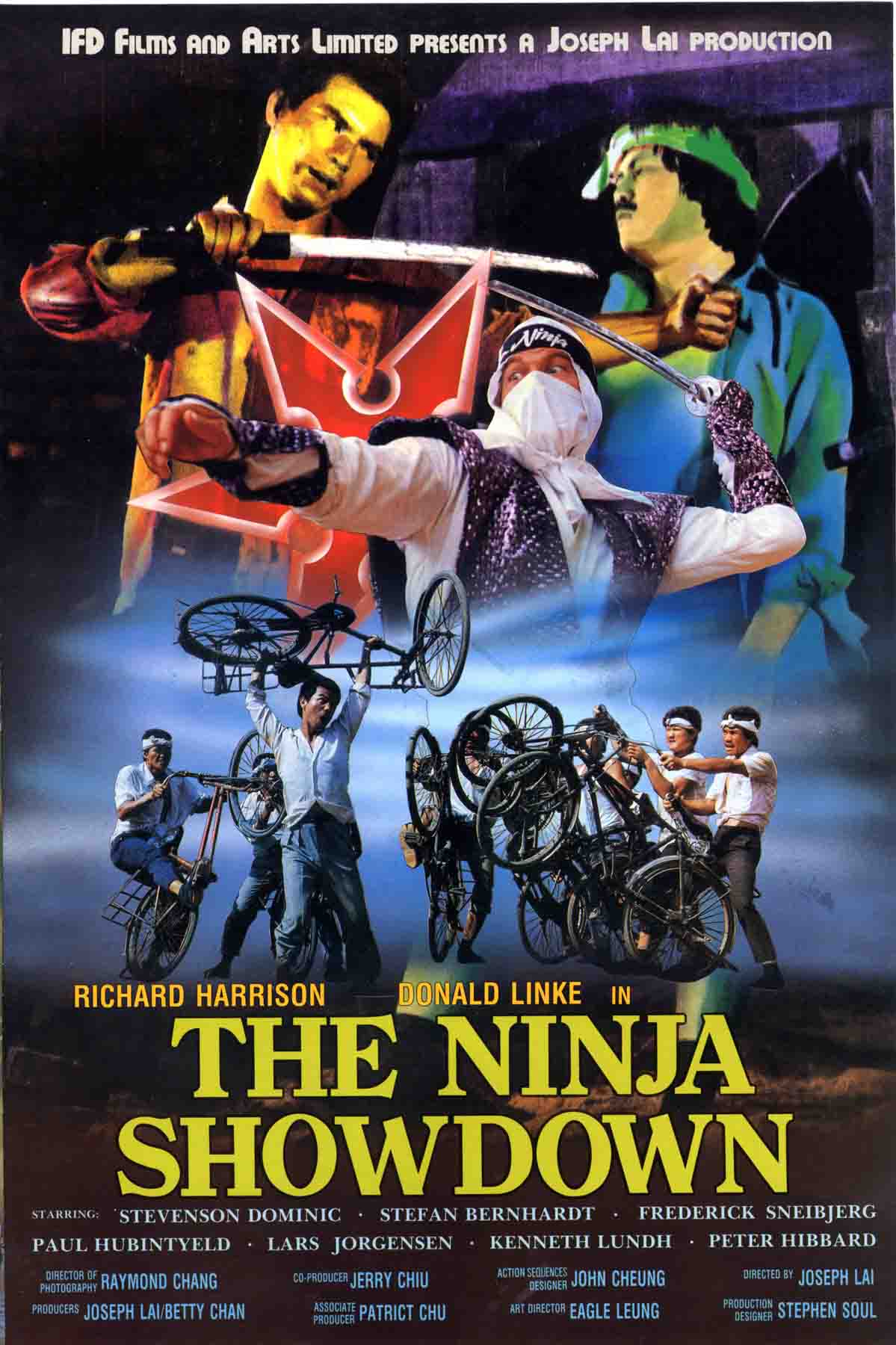 A poor, young fighter Tony witnesses the injustices caused by the Purple Ninjas and vows to train to become as skilled as them to one day defeat them in battle.
Help is at hand from Ninja Gordon, who gives him the necessary skills since he himself is on a mission to eliminate the Purple Ninjas. Will both fighters get what they have lost and cut off the evil ninjas purple heads?
Cast: RICHARD HARRISON, TATTOOER MA, DONALD LINKE, SHIRLEY WANG, CARRIE HUNG, LARS JORGENSEN, KENNETH LUNDH
Executive Producer: JEFFREY CHIU
Director of Photography: RAYMOND CHANG
Action Director: JOHN CHANG
Screenplay: STEPHEN SOUL
Producers: JOSEPH LAI, BETTY CHAN
Director: JOSEPH LAI
Format: Color, 35mm, 2.39:1
Languages: English, Spanish, German
Feature Length: 90 minutes
Copyright © MCMLXXXVI (1986) by IFD FILMS AND ARTS LIMITED. All Rights Reserved.