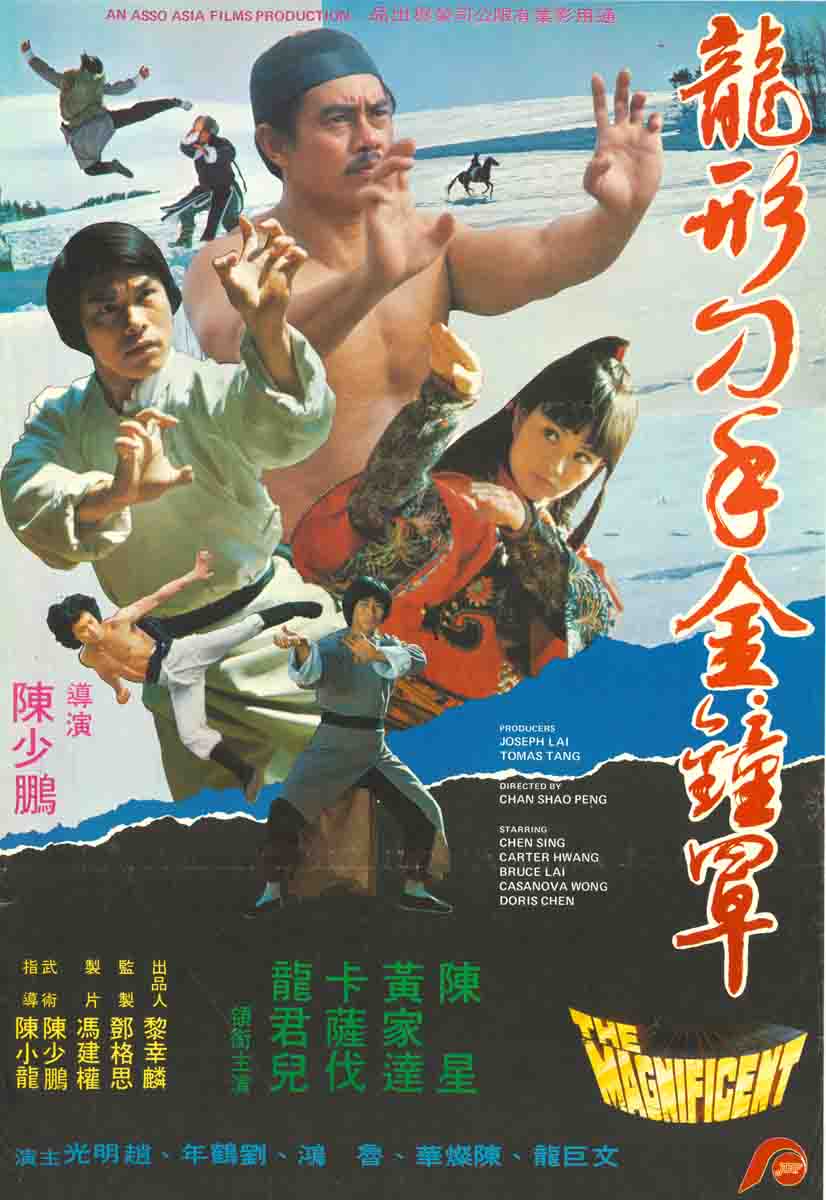 In China, shortly after the turn of the century, numerous supporters of the deposed Ching government plot to overthrow the new regime. Among them is a group headed by Lord Lu, a man who has infiltrated high up into the new government's ranks. Lu is aided in his plot to overthrow the new rulers by Na Lan, a master of the Golden Bell kung fu technique. Na has befriended the Lord with the intention of finally getting supreme command of the revolutionaries himself. Only one man knows of Na Lan's scheme to double-cross the Lord, and his name is Erh Sien Tien, with the help of his assistants Wang Tse and Foo Fung, tries to warn the Lord of Na Lan's plan. However, the gulible Lord has already been taken in by Na, and trusts him implicitly. Na Lan even manages to persuade the Lord to grant his daughter's help in getting rid of Erh Sien Tien. This the Lord does, and his daughter, Yuen Ying, and her maids (all top exponents of various martial arts) lead Erh and his two disciples into a trap. Meanwhile, Na persuades the Lord to leave his command and start organising the revolutionaries for a showdown with the new government's forces. However, two of Na's assistants kidnap Lord Lu, and demand that he hands over control of the Ching supporters to Na Lan. The Lord refuses and is held prisoner. Erh Sien Tien eventually manages to tell the Lord's daughter the truth about Na Lan, and they team up together to search for her father. On their perilous journey they are attacked by Na's assistants. Na Lan has now been exposed as a fraud to the supporters of the former Ching government, and they all vow to avenge the kidnap of Lord Lu. However, Na has hatched another plan to capture Yuen Ying. He succeeds, But Erh comes to the rescue. Erh's "Dragon Fists" plus Yuen Ying's "Snake Hand," tackle Na Lan's "Golden Bell Kung Fu". In a final confrontation Na is killed, and the crusade's effort to restore the Ching government is proved vain.
Starring: CHEN SING, CARTER WONG, CASANOVA WONG, DORIS CHEN, DRAGON LEE, CHAN SIU LUNG
Director of Photography: JIMMY YU
Production Designer: PUI CHUNG CHAN
Action Director: CHAN SIU PANG, CHAN SIU LUNG
Production Manager: MICHAEL FUNG
Producer: JOSEPH LAI
Screenplay: IFD SCREENPLAY UNIT
Director: CHEN SIU PANG
Format: Color, 35mm
Languages: English, Mandarin, Cantonese, German, Spanish.
Feature Length: 90 minutes
Copyright © (1978) by IFD FILMS & ARTS LTD.