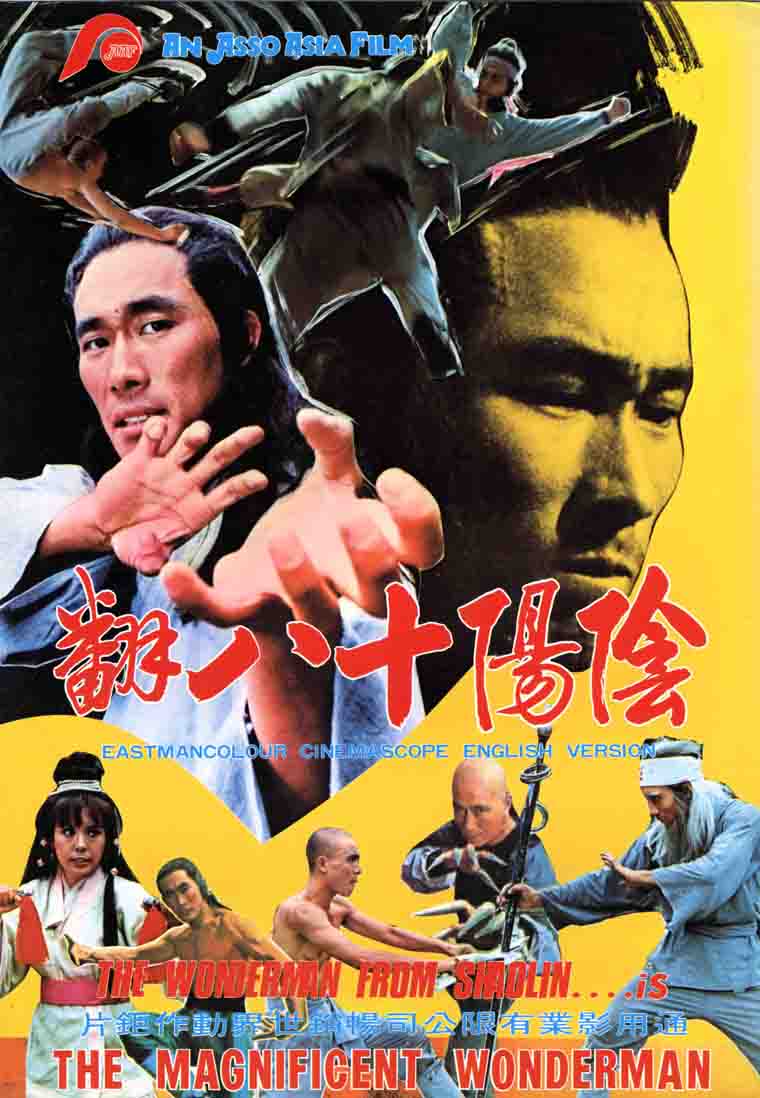 When the Mongolians unified the mainland of China, harsh measures were imposed in the discrimination of religions other than the Lama. On the way back to his temple, Priest Won-tak met Si-Leung, a dumb, and ll-kong, a Mongolian, and accepted them as his disciples. Priest Won-tak prepared to fight against the Mongolian invaders and planned a nation-wide revolt. Won-tak showed a Golden Buddha to the disciples and asked them to protect at any cost. Si-Leung went to the mountain to gather firewoods. On his way back he happened to rescue Luck-Ying who was about to be raped by Mongolians. Though he pretended stupid dumb, Luck-Ying found in him something different. When monks were practicing martial arts, Si-Leung observed it carefully and practiced it alone at night. One day, Si-Leung learned ll-kong and three other monks were planning to steal the Golden Buddha and informed it Priest Sio. In fact, ll-kong was a Mongolian spy. The next day, monks accused Si-Leung on the suspicion of spy and threw him out of the temple. Luck-Ying got him a job in the tavern and took care of him. Mean while, ll-kong mastered Wind blade and killed Wontak. The temple was changed into a den of bandits. Breathing his last, Won-tak asked Sio to find Master Asawon the only one who could save the temple. Master Asawon was Luck-Ying's father but he was dead long before Sio found Luck-Ying. But fortunately Asawon left a book which contained the secret martial arts of Fire fist. Si-Leung practiced it day and night to take revenge for his father who had been killed by ll-kong. In the breath-taking fight between Il Kong's Wind-blade and Si-Leung's Fire fist, Il Kong fell. Si-Leung retook the temple and prepared the people for the Mongol invasion.
Cast:: CASANOVA WONG, EAGLE HAN YING, SALLY KIM, ELTON CHONG, MARTY CHIU,
HUI TIN CHEE, HYUN KIL SOO
Executive Producer: TOMAS TANG
Action Choreographer: AUSTIN HUI
Production Manager: GEORGE LAI
Producer: JOSEPH LAI
Director: KIM SEON GYEONG
Language: Mandarin, English, Italian
Running Time: 90 Mins
Format:35mm 2.39:1
Copyright ©MCMLXXIX  IFD FILMS AND ARTS LIMITED. All Rights Reserved.