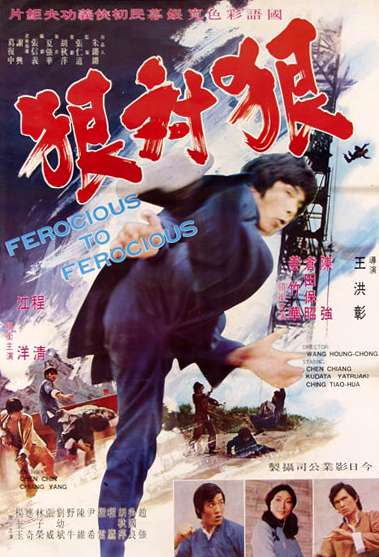 In a sleepy Chinese city, two rival gangs are engaged in a deadly fight for supremacy. Jackal Lam's gang take the advantage when, with the help of the corrupt Police Commissioner,
they steal Tiger Wong's shipment of illegal gold. For Tiger help is at hand from justice fighter Frank Chan, but is Frank really who he says he is?
Starring: CLIFF CHING, KURATA YASUAKI, ANTHONY CHAN, WALTER KONG, CONNIE WU, ROBERT TAI.                                                  Producer: JOSEPH LAI
Executive Producer: GEORGE LAI
Production Manager: CHARLES CHUA
Production Designer: CAROLA WU
Director of Photography: DANIEL CHAN
Action Sequences Designer: HSIEH HSING
Screenplay: BENNY HO
Director: CLINTON HUNG
Format: Color, 35mm,
Languages: Mandarin, Cantonese, English
Feature Length: 90 minutes
Copyright © (1973) by IFD FILMS AND ARTS LIMITED. All Rights Reserved.