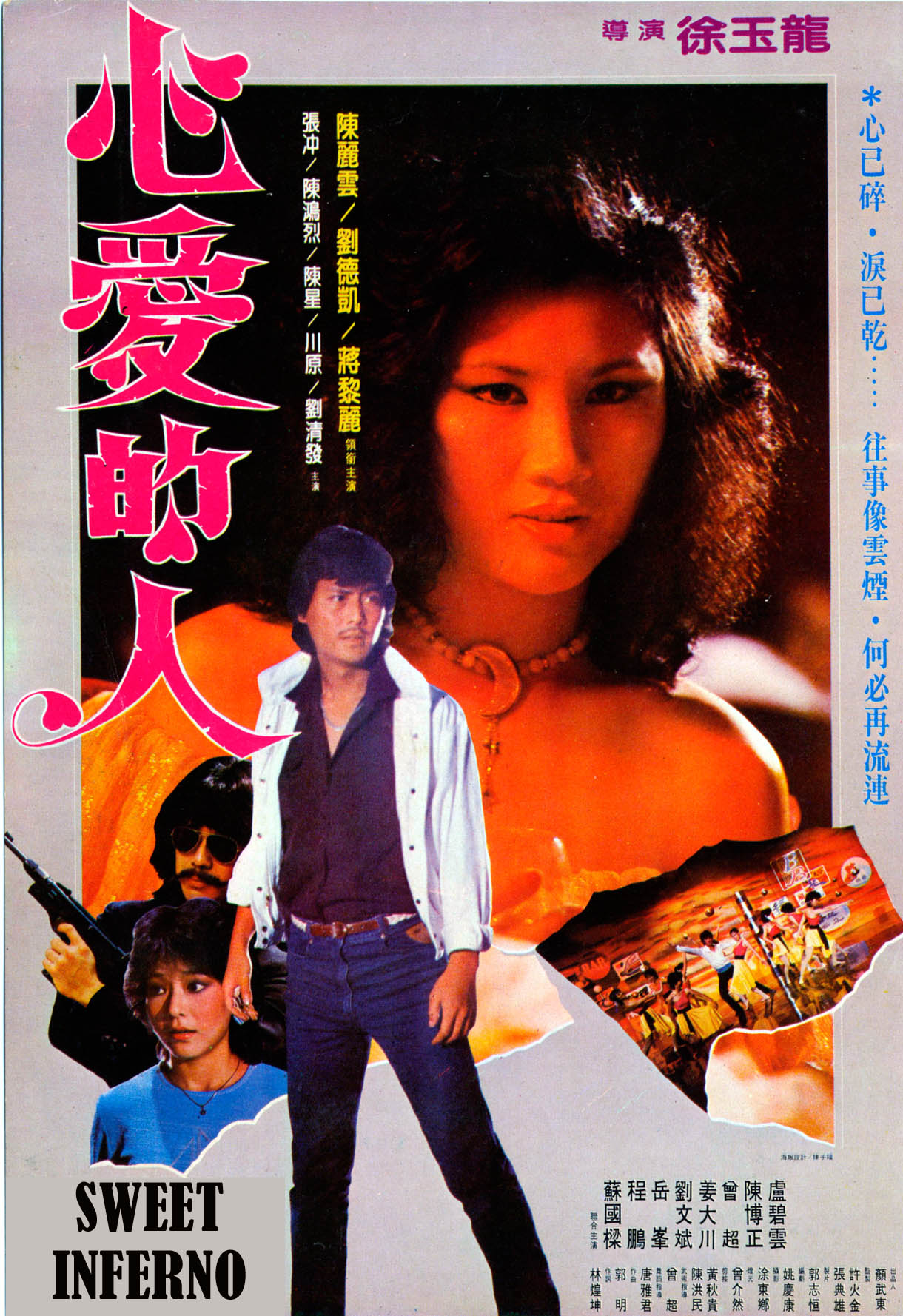 Hell hath no fury like a woman scorned
Two Village girlfriends move up to the city to make a new life.
Melissa succumbs to the temptation of the luxurious life and becomes a lady of easy virtue. Helen goes to work in a factory where she meets an old acquaintance from her village Charlie, who is an ambitious young executive. They fall for each other but Charlie also has an eye for his boss's daughter, Shirley, the more so because he sees her as helping his career.
Charlie and Helen move in together and gradually Charlie gets enmeshed in a romantic triangle beyond his control. In his ruthlessness he plans to kill Helen. He believes he has succeeded but in fact Helen survives the attempt when she realises the true situation, she turns up on Charlie and Shirley's wedding day.
In a paroxysm of bitterness and revenge she stabs Charlie to death and then turn the knife on herself causing chaos terror and the finally shattering all her dreams.
Starring: Juliet Chen Li-Yun, Alan Liu Te-Ka,i Chen Hung-Lieh, Paul Chang Chung, Chan Sing,
Chuan Yuan, Chiang Li-Li, Yueh Feng,
Chiang Ta-Chuan, Ah Xi, Tseng Chao Lu Bi-Yun, Kan Ti-Men
Director of Photography : Chui Dung-Heung
Action Director : Tseng Chao
Screenplay : Yao Ching-Kang
Producers: Joseph Lai & Yen Wu Tung
Director: Tsui Yu Lung
Format: Color, 35mm
Languages: Mandarin, English
Feature Length: 90 minutes
Copyright © © MCMLXXXII (1982) by IFD FILMS AND ARTS LIMITED. All Rights Reserved.