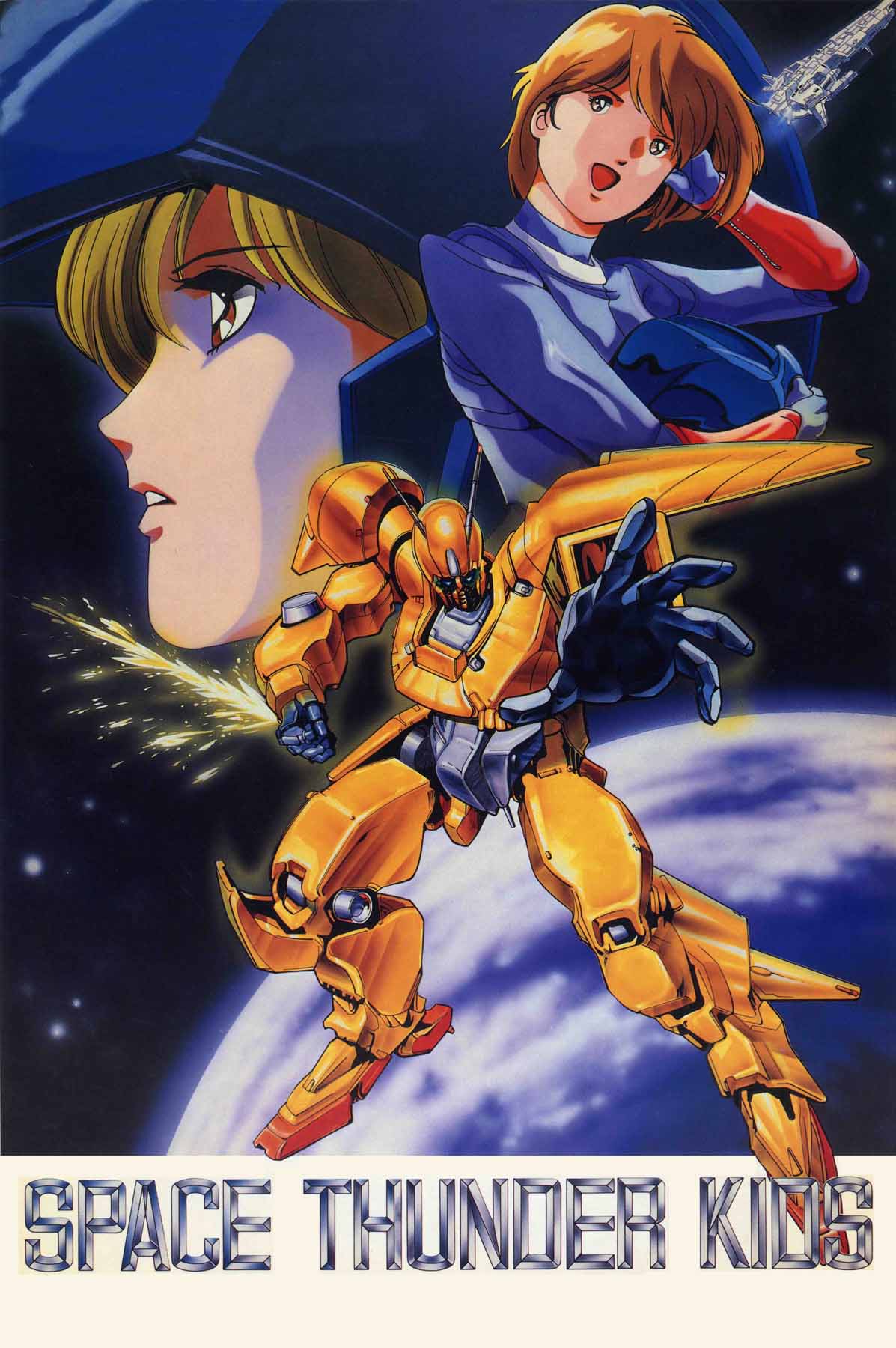 The Dark Empire is determined to conquer the Universe and get rid of anyone who stands against it. The Space Thunder Kids, made up of three valiant youths, are responsible for patrolling the space and obstructing any invasion by the Dark Army. After his planet is destroyed by the Dark Army, Dr Sparta joins up with Dr Rhodes from the Guardian Army on Earth in building three giant robots to combat the imminent invasion. When the scientists are captured it is up to the Space Thunder Kids to use the robots and thwart the Dark Empire's nefarious plans.
Producer: JOSEPH LAI, BETTY CHAN
Ink & paint Supervisor: COLLIN FERRARI
Director of Editing: KENT HAROLD
Director of Photography: JACOB ASHLEY
Art Director: EDWARD REEDS
Key Animator: EDWARD GRIFFITHS
Screenplay: CHRIS GODENOV
Director: ELTON REINS
Format: Color, 35mm, 1:1.85
Languages: English
Feature Length: 70 minutes
Year: 1991
Copyright © MCMXCI (1991) by ADDA AUDIO VISUAL LTD/IFD FILMS AND ARTS LIMITED. All Rights Reserved.