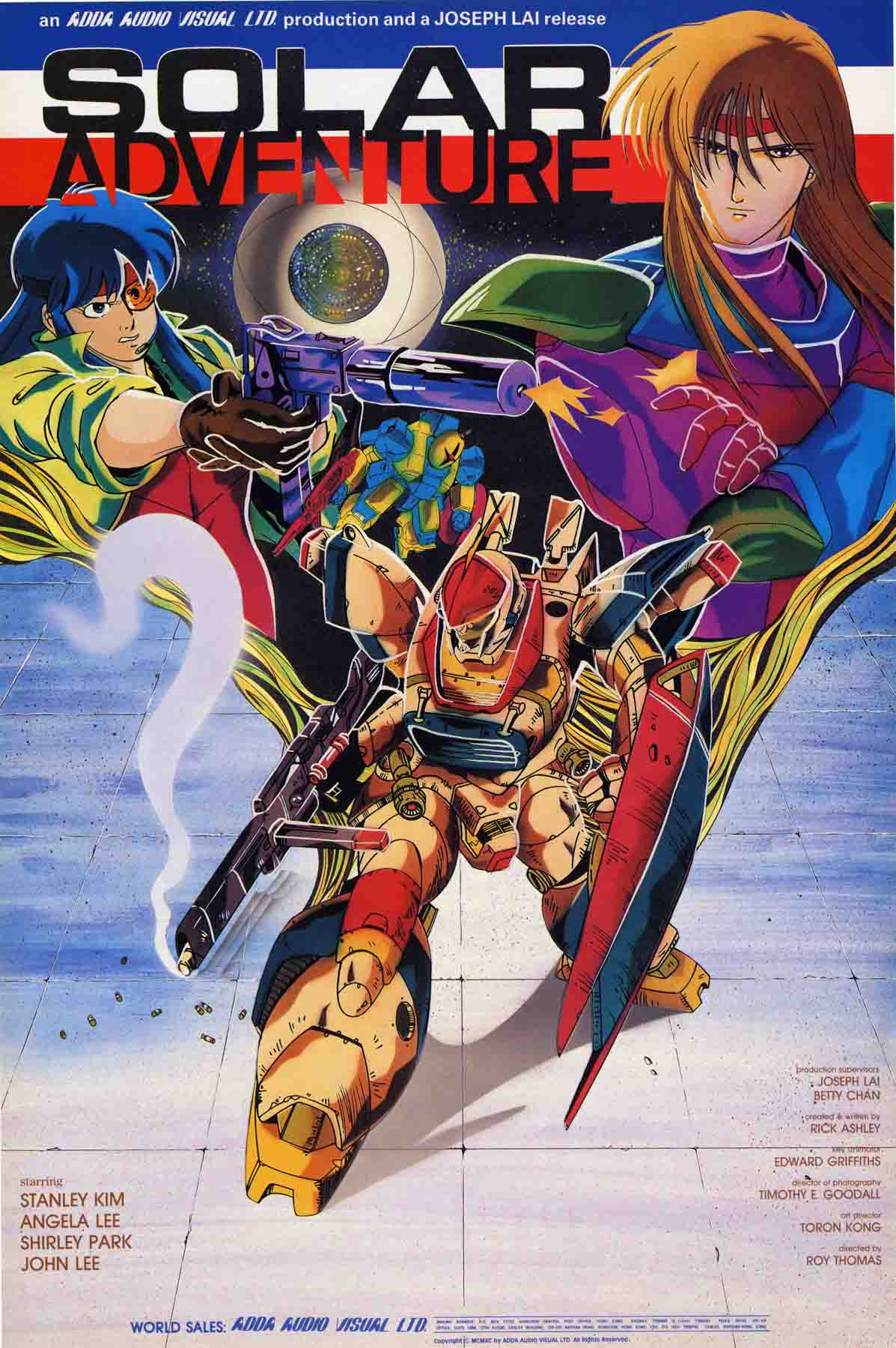 Siporta the space conqueror has successfully captured the only being that can stop him – the Canon Robot. Now thinking himself invulnerable, he asks an earthling warlord to help him conquer the Earth.
But help is at hand, when alien warrior, Arcardy, recruits Earth rebels and devises a cunning plan to to re-capture the robot before Siporta can melt it down.
Producer: JOSEPH LAI, BETTY CHAN
Ink & paint Supervisor: JERRY COLLINS
Director of Editing: DAVID BROWN
Director of Photography: TIMOTHY E GOODALL
Art Director: TORON KONG
Key Animator: EDWARD GRIFFITHS
Screenplay: RICK ASHLEY
Director: ROY THOMAS
Format: Color, 35mm, 1:1.85
Languages: English
Feature Length: 70 minutes
Year: 1990
Copyright © MCMXC (1990) by ADDA AUDIO VISUAL LTD/IFD FILMS AND ARTS LIMITED. All Rights Reserved.