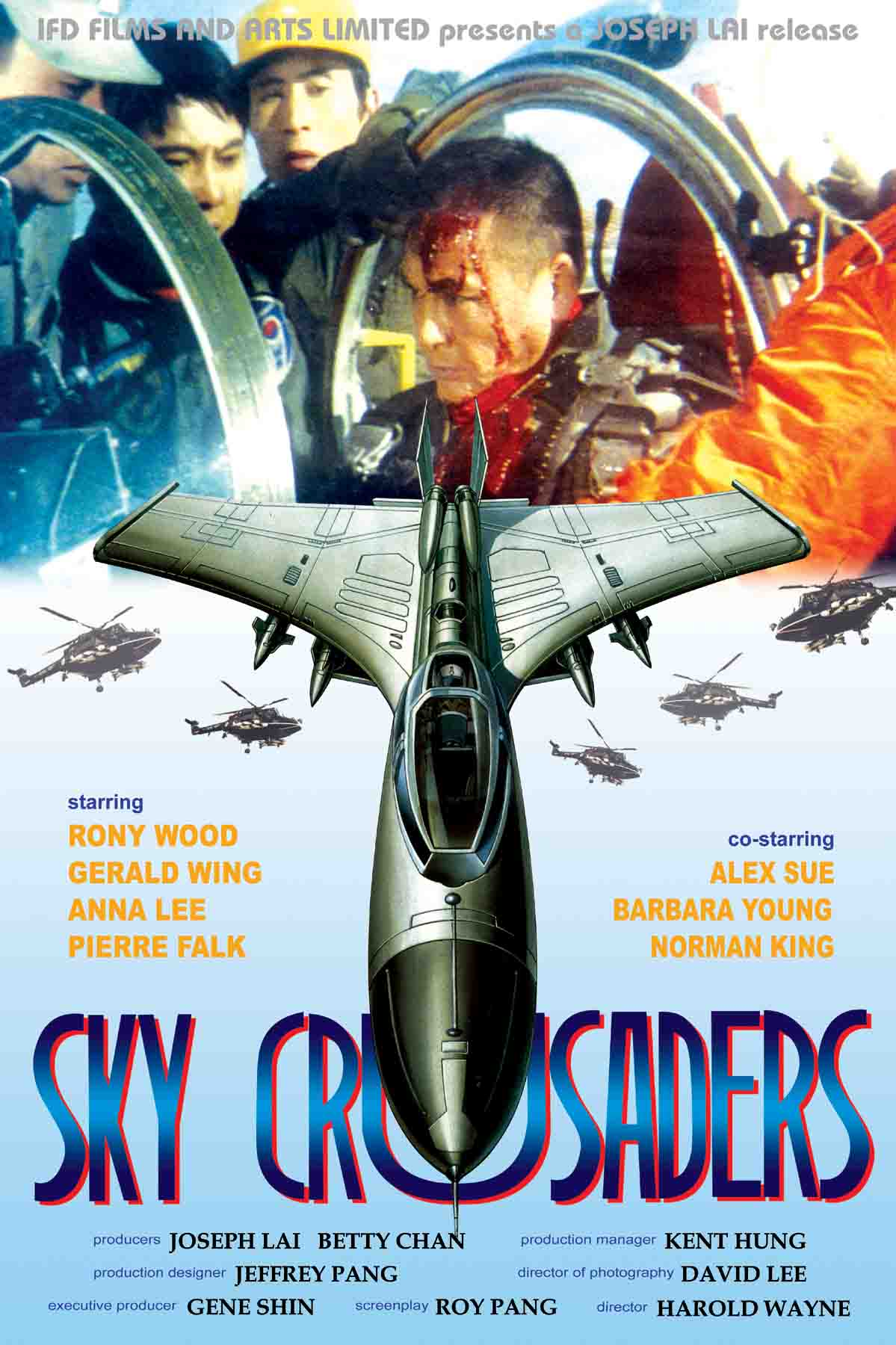 After an error in judgement results in the death of his colleague, Bae, Colonel Cho is transferred to Sachun Air Base to train four young sky crusaders.
The Colonel shows the team that iron wings must fly with whole heart and full spirit, but his job is made more difficult by the attentions of his sister to Bae's brother.
And as a major bombing mission approaches Cho must make sure that he doesn't make the same mistake again by endangering the lives of his team.
Cast: RONY WOOD, GERALD WING, ANNA LEE, PIERRE FALK, ALEX SUE, BARBARA YOUNG, NORMAN KING
Producers: JOSEPH LAI, BETTY CHAN
Executive Producer: GENE SHIN
Director of Photography: DAVID LEE
Screenplay: ROY PANG
Director: HAROLD WAYNE
Format: Color, 35mm,
Languages: Mandarin, English,
Feature Length: 90 minutes
Copyright © MCMXCII (1992) by IFD FILMS AND ARTS LIMITED. All Rights Reserved.