Secret Ninja Roaring Tiger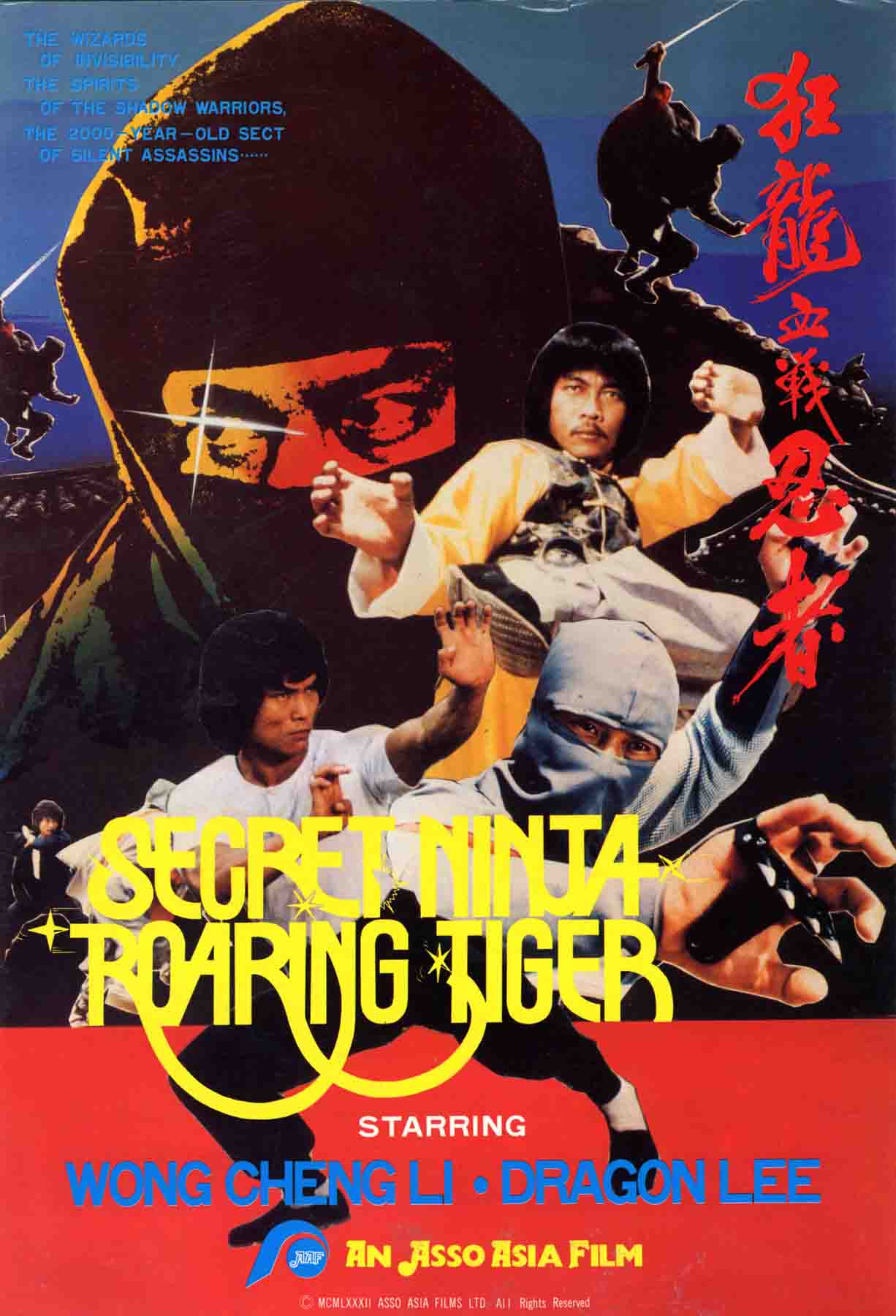 Evergreen Liu holds a martial-arts competition for selecting a champion to marry his beautiful daughter Susan.
When the daughter disappears, a kung fu expert, Dragon, tracks her down to the Ninja Sect, where he must battle the ferocious Tiger So and his deadly super foot.
Starring: WONG CHENG LI, DRAGON LEE
Co-Starring: JACK LAM, WINNIE LUI, PETTY SUH, KON YIT SO
Executive Producer: Tomas Tang
Producers: JOSEPH LAI, BETTY CHAN
Director: GODFREY HO
Format: Color, 35mm,
Languages: Mandarin, English, Spanish, German
Feature Length: 90 minutes
Copyright © MCMLXXXII (1982) by IFD FILMS AND ARTS LIMITED. All Rights Reserved.