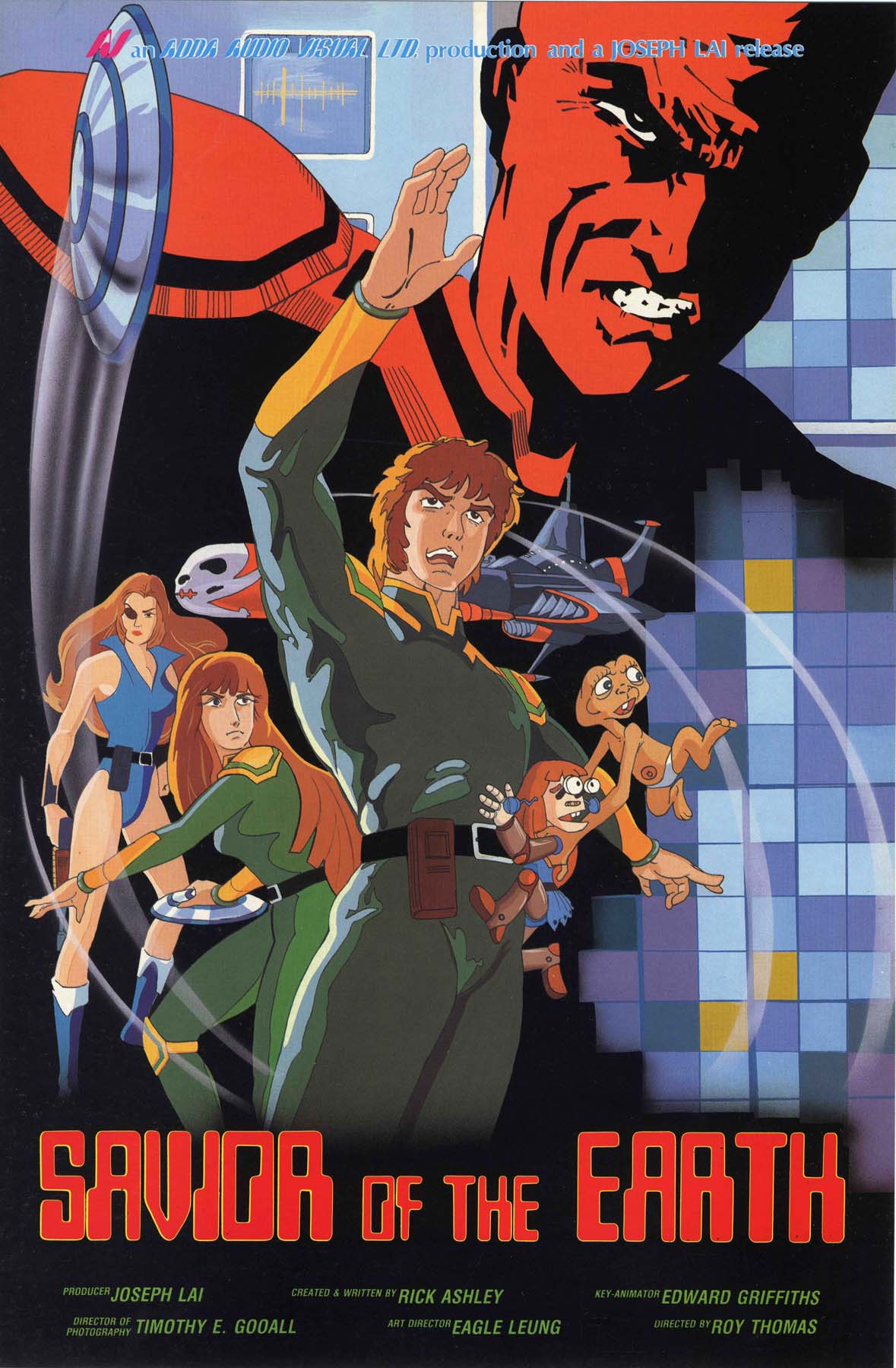 An ambitious scientist, Dr. Butler, wants to control the behaviour of man with his computer, and through Ultra Energy is able to bring the entire world's computer network to a complete stop. Dr. Kim, Sheila and Keith set out to put things to rights, but find themselves taking on the maniac and 'Death Game' Man in a labyrinthine virtual world.
Producer: JOSEPH LAI
Ink & paint Supervisor: JERRY COLLINS
Director of Editing: DAVID BROWN
Director of Photography: TIMOTHY E GOODALL
Art Director: EAGLE LEUNG
Key Animator: EDWARD GRIFFITHS
Screenplay: RICK ASHLEY
Director: ROY THOMAS
Format: Color, 35mm, 1:1.85
Languages: English
Feature Length: 70 minutes
Year: 1987
Copyright © MCMLXXXVII (1987) by ADDA AUDIO VISUAL LTD/IFD FILMS AND ARTS LIMITED. All Rights Reserved.