Royal Angels – On The Duty of Death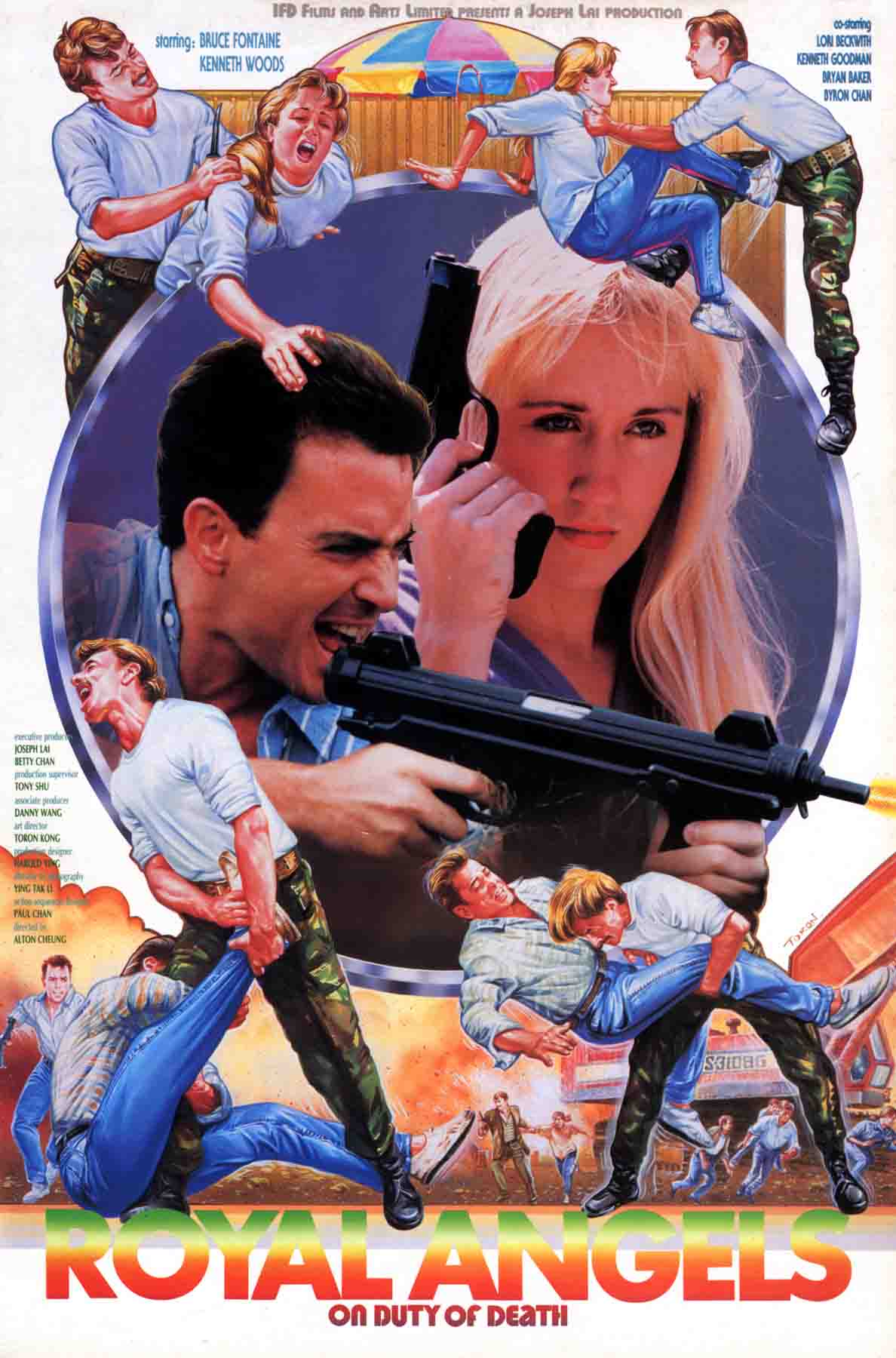 A computer disk that prints counterfeit money has been stolen and is up for sale to the highest bidder.
A crack team if detectives led by Ben, Carrie, and Kurt sets out to intercept tit disk and use it as bait to force shady businessman and under-world godfather Gilman to show his hand.
Before the plan can go ahead, however, Ben is killed and Doug is called in to head the operation. Together with an undercover agent.
Fred, the team rows to avenge their colleague's death and bring Gilman and his henchmen to justice.
The operation is jeopardised when Carrie is captured and killed, and Fred's corer is blown. Ignoring official regulations,
Kurt and Fred decide to take the law into their own hands and meet force with force by setting up a bloody showdown with Gilman.
Starring: Bruce Fontaine, Ken Woods,
Bryan Baker, Byron Chan.
ActionDirector: BRUCE FONTAINE
Producer: JOSEPH LAI
Production Manager: KENT HUNG
Director: ALTON CHUENG
Format: Color, 35mm, 1:1.85
Languages: English
Feature Length: 90 minutes
Copyright © 1991 by IFD FILMS AND ARTS LIMITED. All Rights Reserved.