Robo Kickboxer (Rings Untouchable)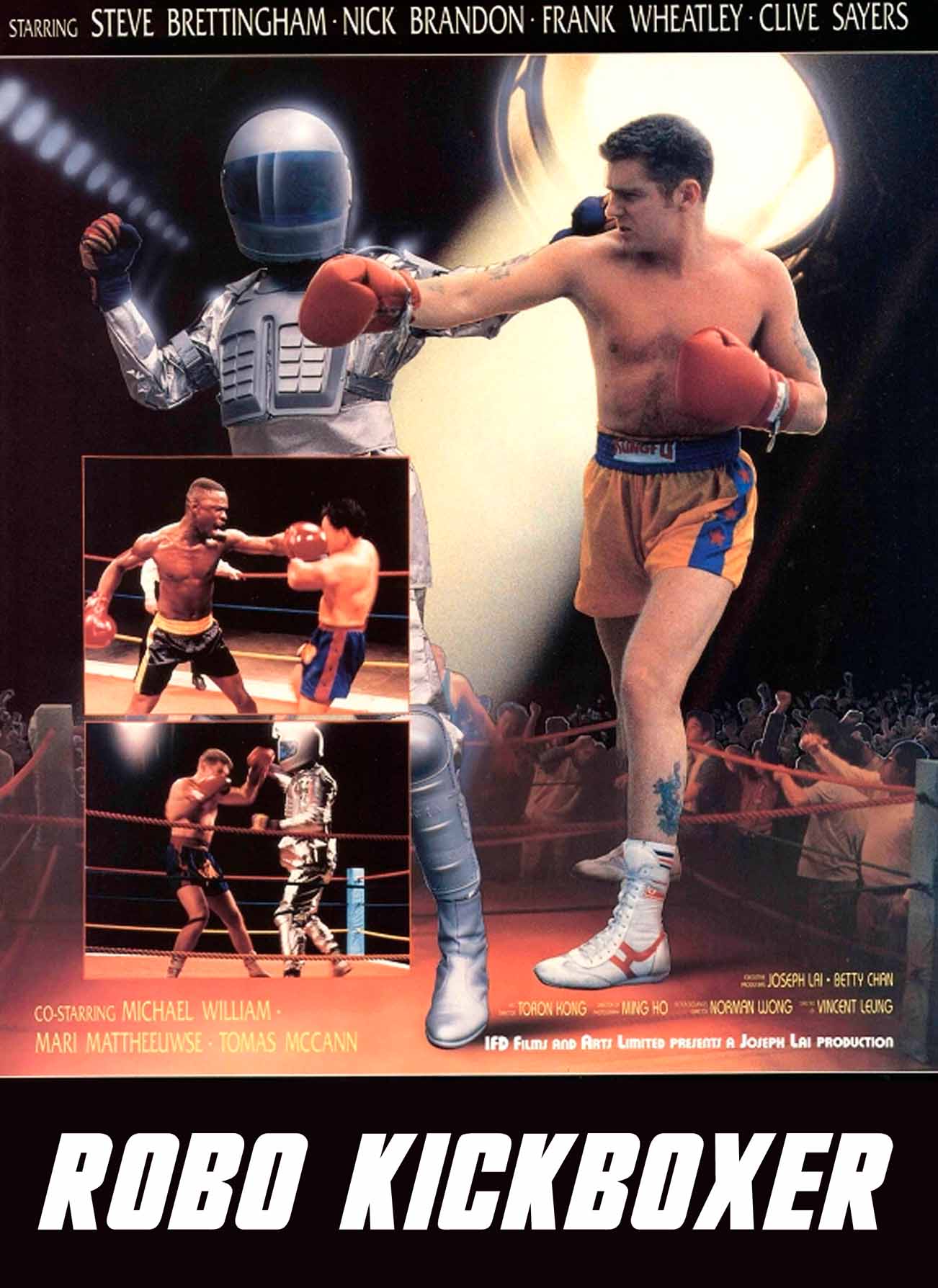 Two kickboxers become embroiled in a world of performance-enhancing drugs and ruthless gang-rivalry. Now deadly rivals, the only way to resolve their differences is in a challenge to the death in the ring.
When a power-enhancing drug has hallucinogenic side effects on kickboxer, Jack, he refuses to take it, and is then dropped by his manager. Desperate for money, he takes his teammate. Kevin's offer to deliver some cocaine. It is a set-up to take the business away from drug-lord. Henry. Jack ends up in prison along with Axel who was caught in the same deal.
They meet Wilfredo, Jose, and Ramon in jail and they plan an escape. They are successful, but must split into two groups. Wilfredo, Jose, and Ramon start robbing banks, but become deadly enemies when Wilfredo decides to go straight after falling in love with a local girl. He is gunned down by Henry's hitman, David, because of his association with Jack. Axel also dies, but in a fight with Kevin.
Corrupt fight promoter, Parker, agrees to set up a fight between now blood-rivals Kevin and Jack, and bets heavily on Jack. In order to ensure his success, he pumps Jack full of the experimental drug which brings out Jack's ultimate fighting power while making Kevin appear as a fearsome robot to Jack. Crazed by the drug, Jack does win the fight, and is finally able to give up the ring and seek a peaceful life.
Starring: STEVE BRETTINGHAM, NICK BRANDON, RUDY FERNANDEZ, CHERIE GIL, RUEL VERNAL
FRANK WHEATLEY, CLIVE SAYERS
Co-starring: MICHAEL WILLIAM,
MARI MATTHEEUWSE, TOMAS MCCANN.
Producers: JOSEPH LAI, BETTY CHAN
Production Manager: KENT HUNG
Director of Photography: MING HO
Screenplay: JIMMY CHU
Director: VINCENT LEUNG & JUN GALLARDO
Format: Color, 35mm
Languages: English
Feature Length: 90 minutes
Copyright © MCMXC (1990) by IFD FILMS AND ARTS LIMITED. All Rights Reserved.