Revenge of Drunken Master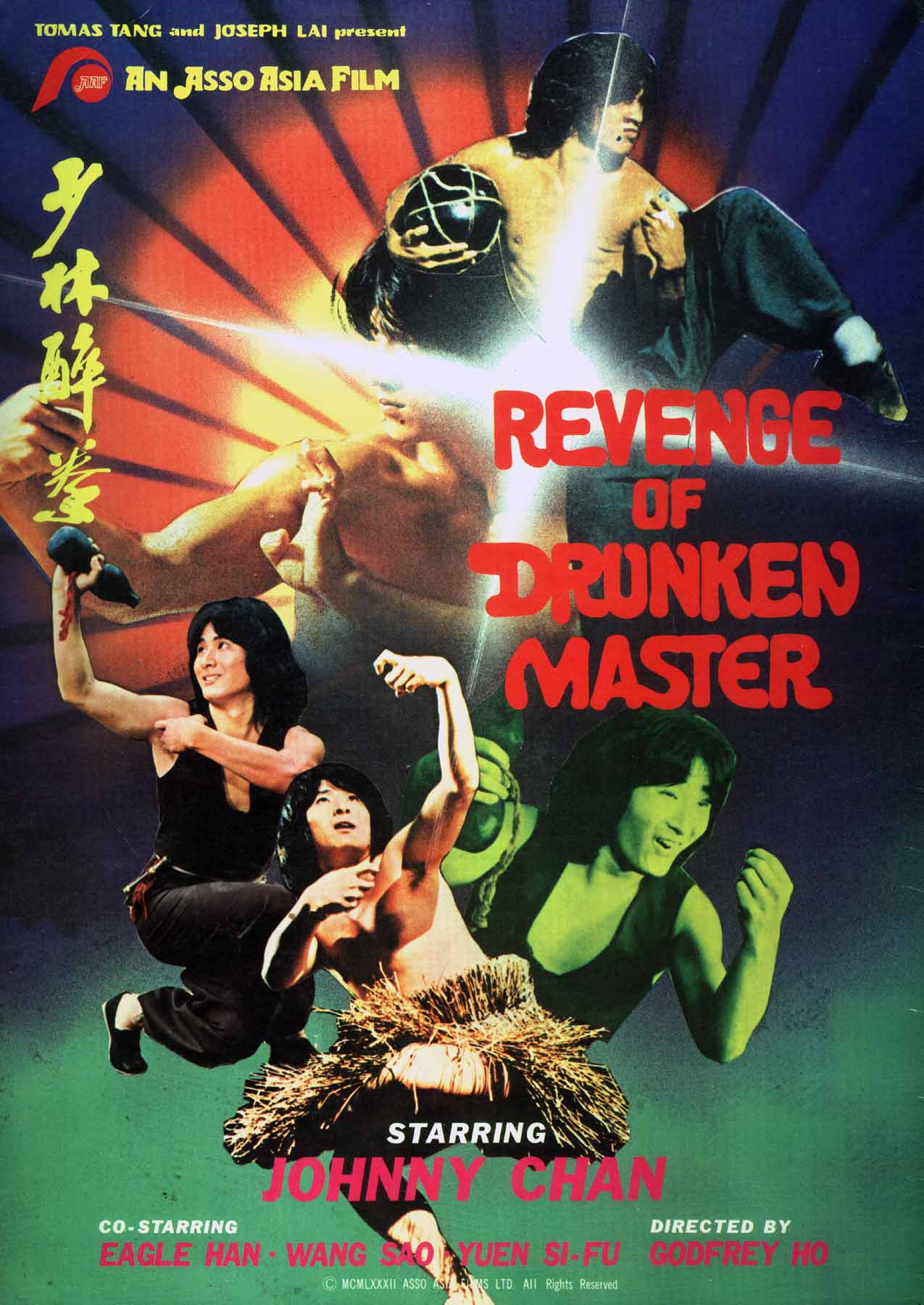 A mischievous kung fu addict, Wong Tin, disrupts the criminal activities of local gangsters and is pursued by the Blood Ninja,
Iron-Beard Chow and the Chinese Hercules. He seeks refuge with a Shaolin monk, who teaches him the Drunk Fist to vanquish his foes, and to show him a new purpose
- to help in the fight against evil to help his fellow citizens live peacefully.
Starring: JOHNNY CHAN, EAGLE HAN, BRUCE CHUNG, WANG SAO, YUEN SI-FU
Action Director: EAGLE HAN
Associate Producer: TOMAS TANG
Producer: JOSEPH LAI
Director: GODFREY HO
Format: Color, 35mm,
Languages: English, Spanish
Feature Length: 90 minutes
Copyright © MCMLXXXI (1981) by IFD FILMS AND ARTS LIMITED. All Rights Reserved.