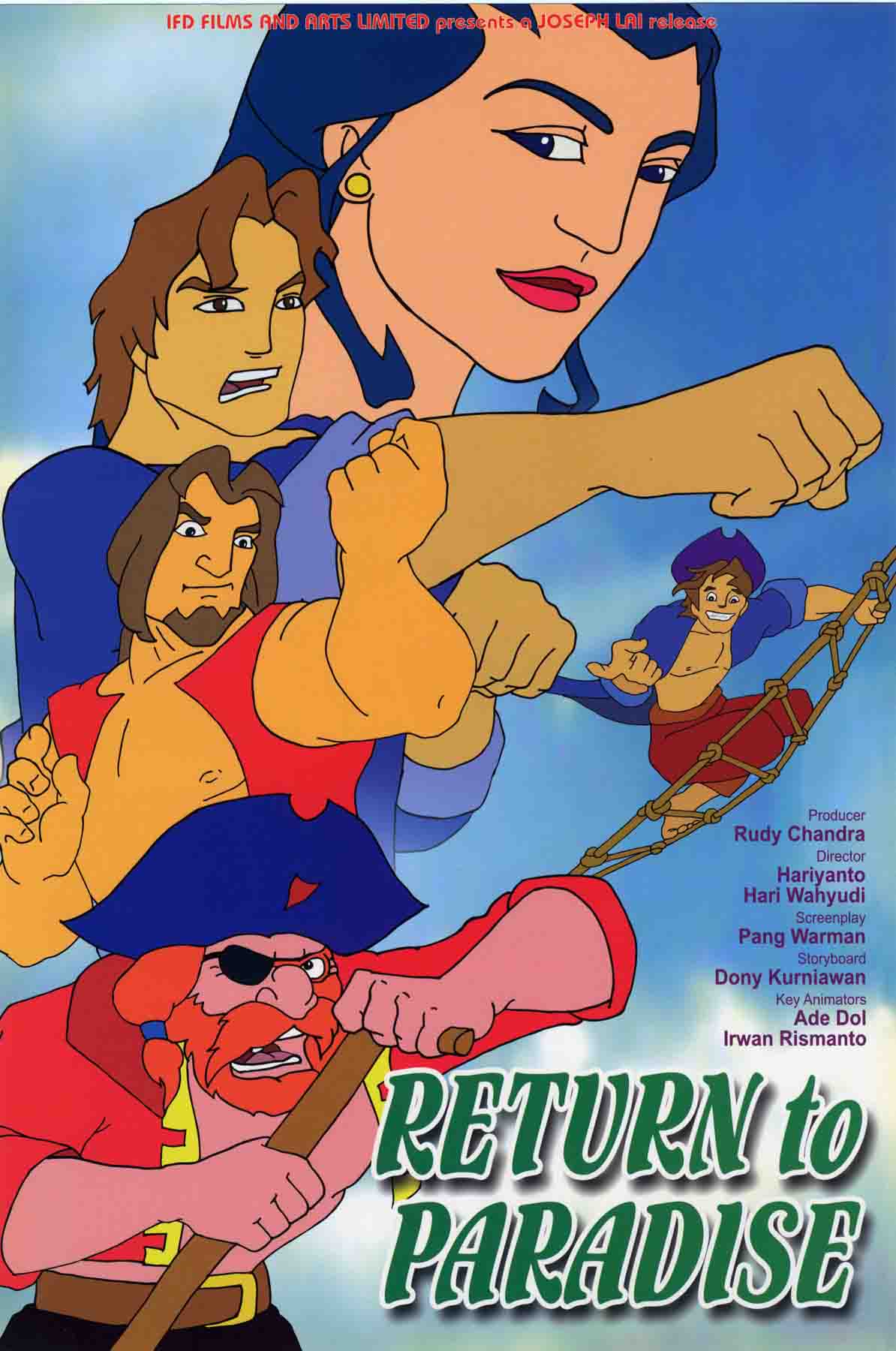 "He was framed for a crime that he didn't commit. To reclaim his honour, he's prepared to die for it."
Han, a young sailor, becomes personal guard to the King of Malaka after he saves the King's minister from a pirate, but the minister frames Han and he is thrown into the sea.
Rescued by Trudy, a girl living on a nearby tropical island, he finds himself starting a new life in paradise. That is until pirate agents of the Malakan minister show up on the island, and Han must no longer delay his revenge.
Producer: RUDY CHANDRA
Executive Producer: EMPEROR ENTERTAINMENT
Production Manager: DANANG SUHARNO
Editor & Visual Effects: SUNARTO EKA WIJAYA
Music & Sound Effects: WOODY SATYADARMA, CANDRA W
Digital Manager: YOYOK WAGYO
Key Animators: ADE IRWAN, APRIADI K, BAHRUL ILMI
Storyboard: DONY KURNIAWAN
Screenplay: PANG SHERMAN
Director: HARIYANTO, HARI WAHYUDI
Format: Color, Digital Betacam
Languages: English
Feature Length: 36 minutes
Year: 2004
Copyright © MMIV(2004) by IFD FILMS AND ARTS LIMITED. All Rights Reserved.