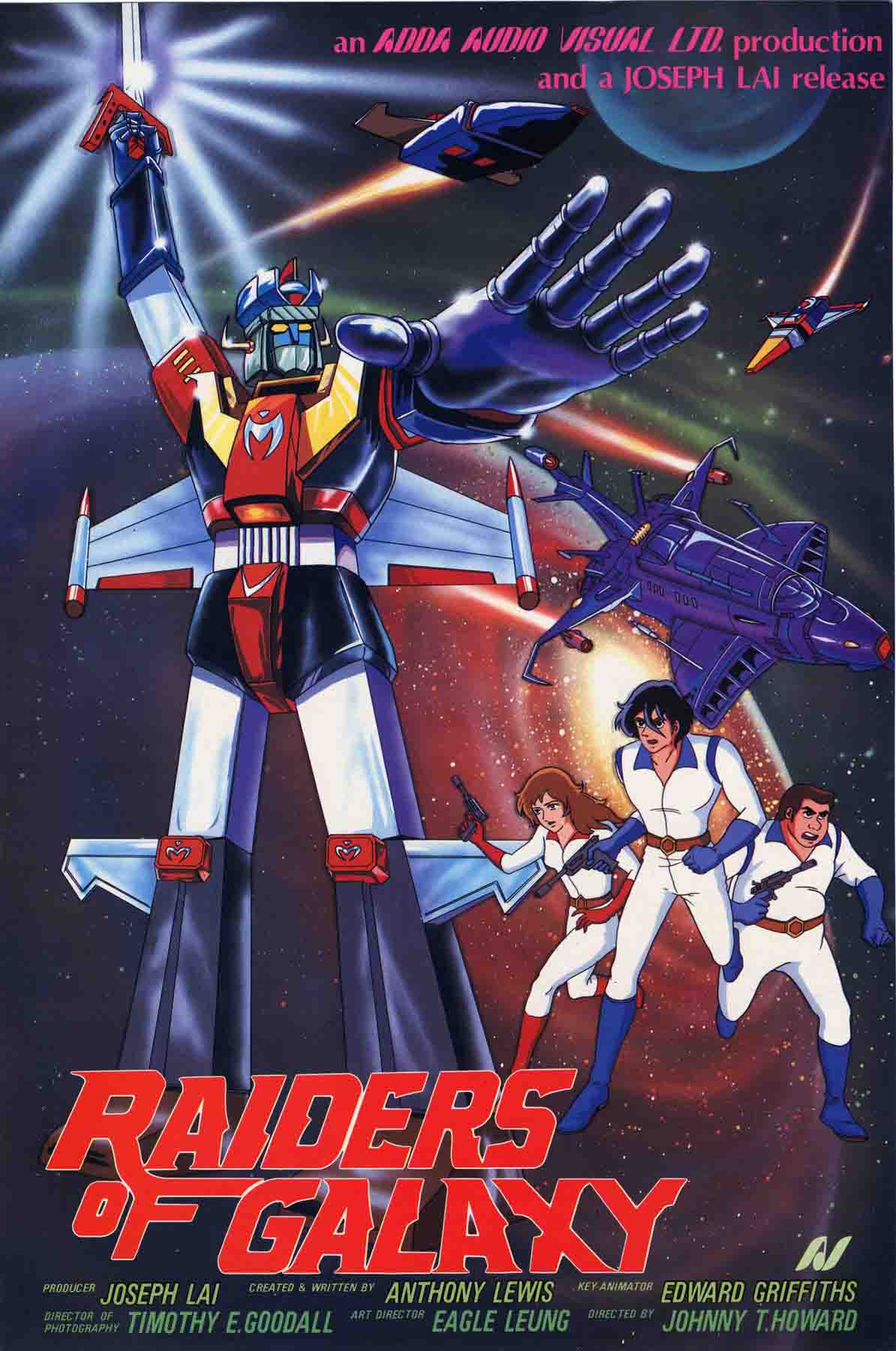 T. Devil is a greedy and ambitious creature who wants to rule the galaxy. He sets a selfish and narrow-minded alien, Andrew, to plan an invasion of Earth by raiding their spaceships.
Earth's leaders form a special squad of young scientists, robots and a space-war machine Mazinga, the Raiders of the Galaxy, to investigate, and are soon battling the first wave of invasion from Andrew's mighty forces of space devilry.
Producer: JOSEPH LAI
Ink & paint Supervisor: JERRY COLLINS
Director of Editing: DAVID BROWN
Director of Photography: TIMOTHY E GOODALL
Art Director: EAGLE LEUNG
Key Animator: EDWARD GRIFFITHS
Screenplay: ANTHONY LEWIS
Director: JOHNNY T LEWIS
Format: Color, 35mm, 1:1.85
Languages: English
Feature Length: 68 minutes
Year: 1987
Copyright © MCMLXXXVII (1987) by ADDA AUDIO VISUAL LTD/IFD FILMS AND ARTS LIMITED. All Rights Reserved.