Queen of Phoenix – Against Destiny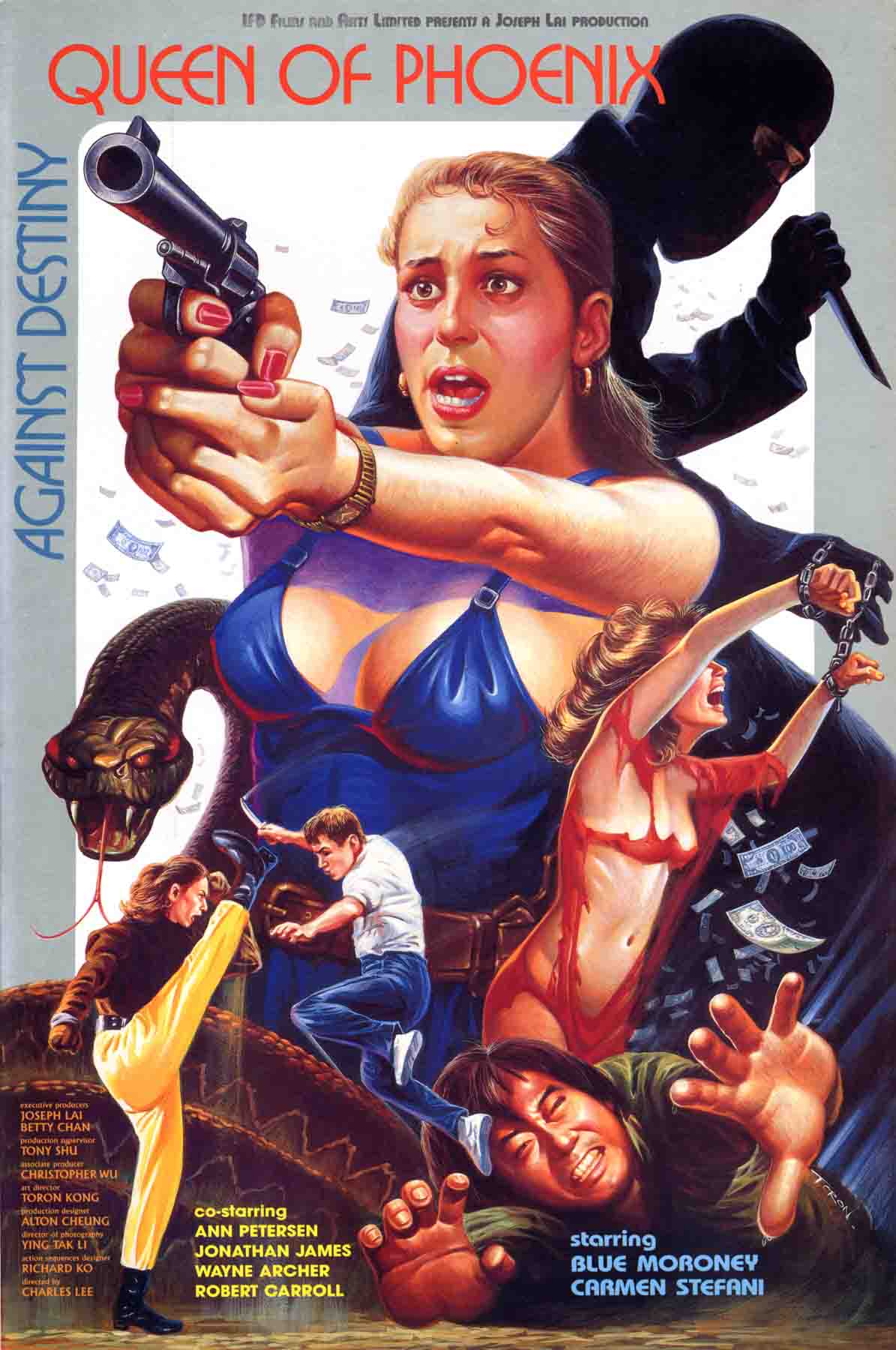 They prey on the innocent. They drain their victims of hope... and then their last drop of blood.
Mastermind crime boss Tai Ho specialises in extorting money from those who have recently lost loved ones, through intimidation, blackmail, and murder. Private investigators Ray and Alison aren't much better, and find they can make an even greater fortune protecting Ho's victims.This results in a tangle of brutal betrayal and even more brutal death, both in the streets and in the bedroom...
Starring: BLUE MORONEY, CARMEN STEFANI, KANG KAI, LEE YI MIN, JIN SONG-A
Co-starring: ANN PETERSEN, JONATHAN JAMES,
WAYNE ARCHER, ROBERT CARROLL
Executive Producer: HUI MAN WANG
Director of Photography: YING TAK LI
Action Sequences Designer: RICHARD KO
Screenplay: ALTON CHEUNG
Producers: JOSEPH LAI, BETTY CHAN
Director: CHARLES LEE
Format: Color, 35mm, 1:1.85
Languages: Mandarin, English, Korean
Feature Length: 90 minutes
Copyright © MCMXC (1990) by IFD FILMS AND ARTS LIMITED. All Rights Reserved.