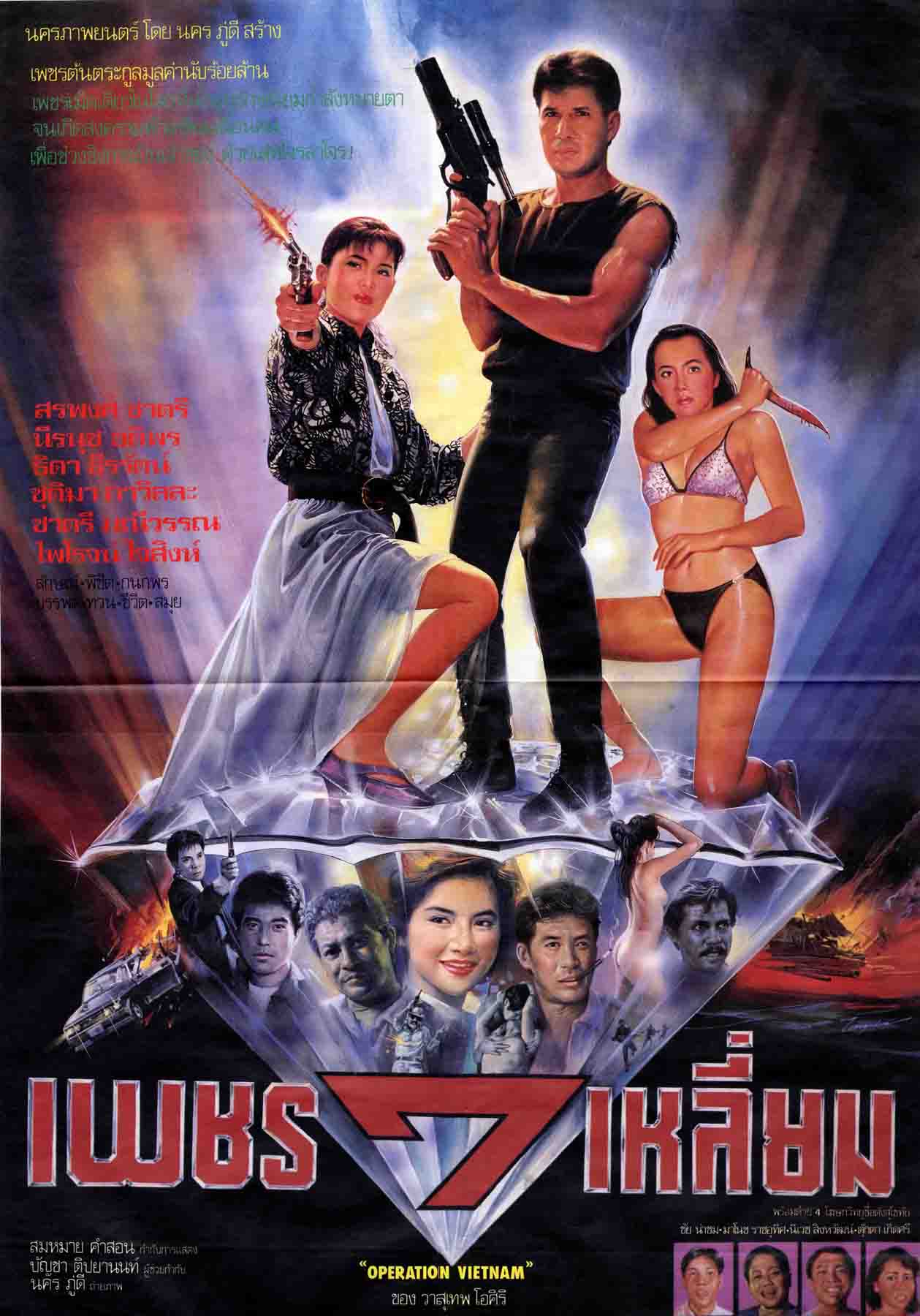 A fight to the death for family and honor.
Starring: Sorapong Chatree, Neeranoot Ateepon, Pairote Jaising, Lak Apichat, Chooteema Gawinla, Teeda Teerarat, Hem Wechayan, Tooan Tooantong, Chatree Maneewan, Peechit Banchachai,
Director of Photography: Nakorn Poodee
Screenplay: Wisan Suntisucha
Producer: Wisan Suntisucha
Director: Sammai Kamlom, Bancha Tipyanont
Format: Color, 35mm, 2.39:1
Languages: English
Feature Length: 88 minutes
Copyright © MCMLXXVII (1987) by IFD FILMS AND ARTS LIMITED. All Rights Reserved.