Official Exterminator V-Enter The Victory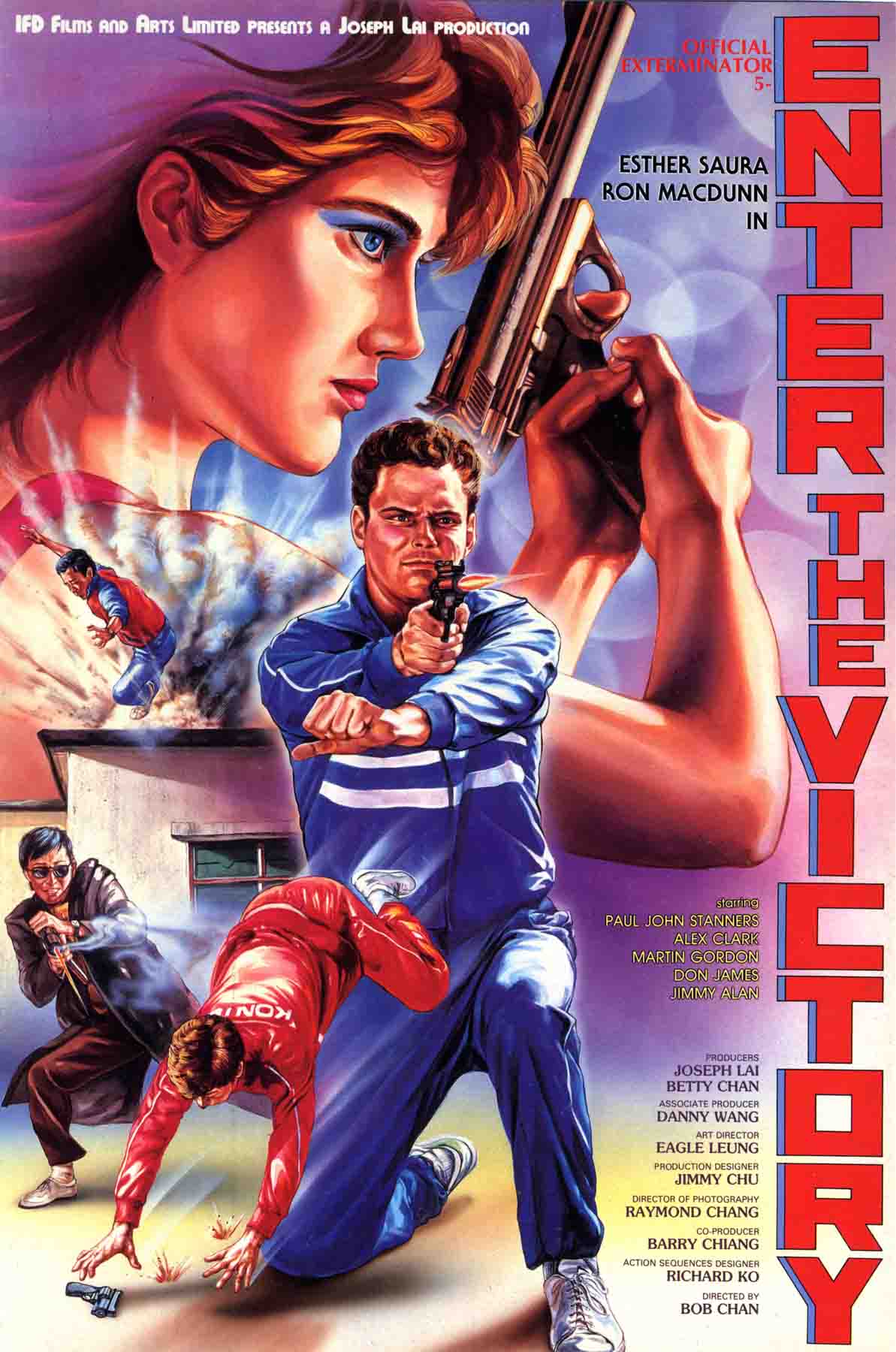 A fast paced dramatic action packed thriller set in locations throughout the world.
Special insurance investigator Nick Goldman and his partner Ken have been assigned to their toughest case yet: locate the missing "Star of India" diamond which was recently stolen from its owner Hector Bates in Paris. Not only does it transpire that Bates in on the heist, but the thieves plan to double cross him. Except that the stone is a fake, so the race is on to find out who actually has the original.
Starring: RON MACDUNN, PAUL JOHN STANNERS,
ALEX CLARK, MARTIN GORDON, LILY LEE, SIMON KWAN, JAGUAR LEE, STEVE YUE, MAY YIU, EDWARD MAN, CHESTER YIM
Executive Producer: BARRY CHIANG
Production Manager: KENT HUNG
Director of Photography : RAYMOND CHANG
Screenplay : BENNY HO
Producers: JOSEPH LAI, BETTY CHAN
Director: BOB CHAN
Format: Color, 35mm, 2.39:1
Languages: English
Feature Length: 90 minutes
Copyright © © MCMLXXXVII (1987) by IFD FILMS AND ARTS LIMITED. All Rights Reserved.