Official Exterminator 2-Heaven's Hell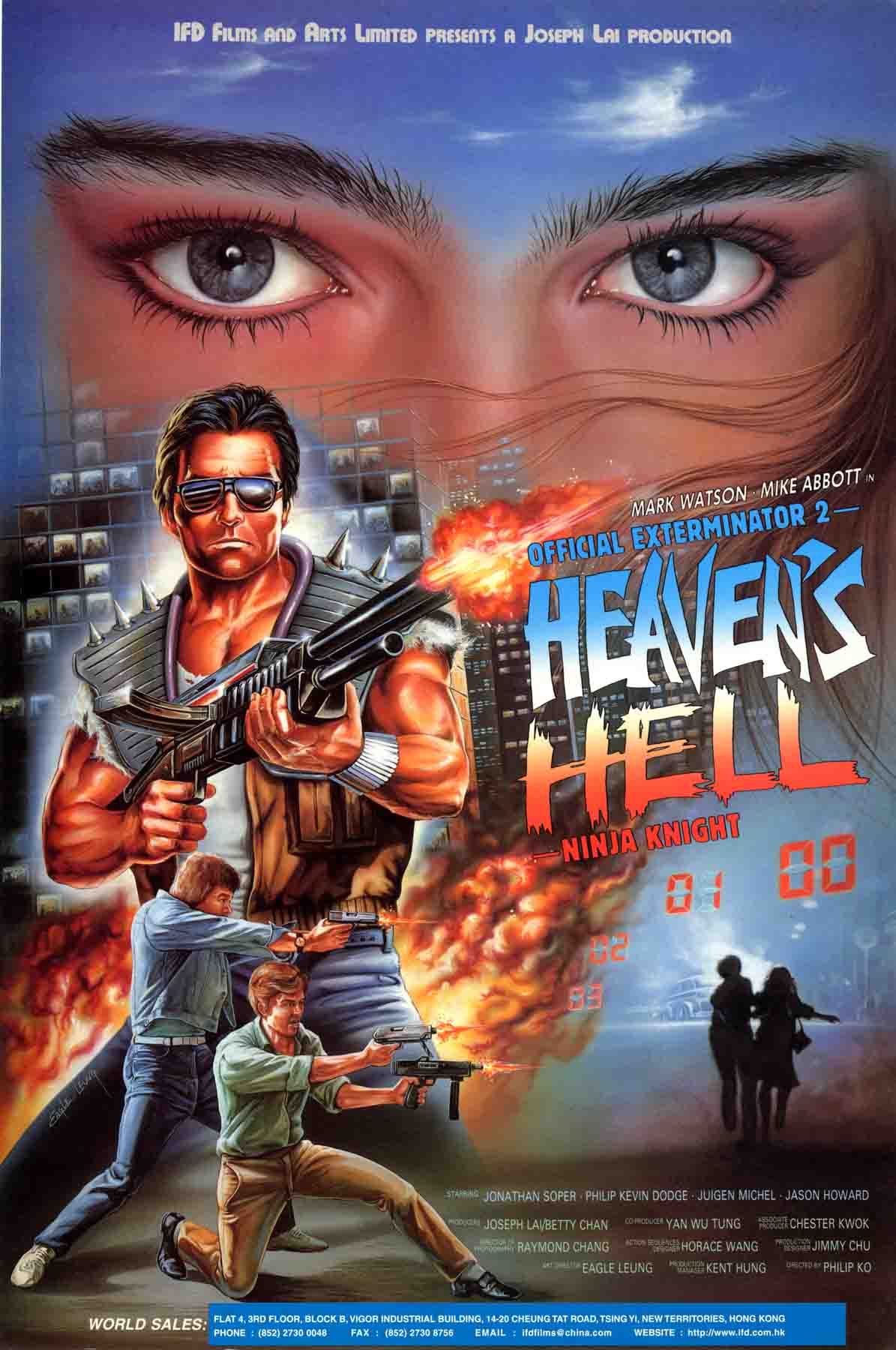 After serving five years in prison for the murder of gang leader Donald's brother, Alfred, a fisherman by trade, finds that not only has his fiancee married into the mob but Donald is determined to ruin his life completely.
A vendetta of mindless violence, which can only end in violent bloodshed.
Starring: RUBY LO, NATHAN YUE, YALE MA,
SHEK YING, VICTOR CHEK, TERENCE KIN,
CLIFF CHING, MICHAEL CHENG, MONICA YIU,
DAVID CHENG, MARTIN CHOW, GERALD MAN, THOMAS FAY
Co-Starring: IRENE YUAN, CHARLES LUNG, HERBERT HO
Executive Producer: YEN WU TUNG
Director of Photography: IVAN CHAN
Screenplay: BENNY HO
Producer: JOSEPH LAI
Director: STEVE LUNG
Format: Color, 35mm, 2.39:1
Languages: English
Feature Length: 90 minutes
Copyright © © MCMLXXXVII (1987) by IFD FILMS AND ARTS LIMITED. All Rights Reserved.