Offensive Shaolin Longfist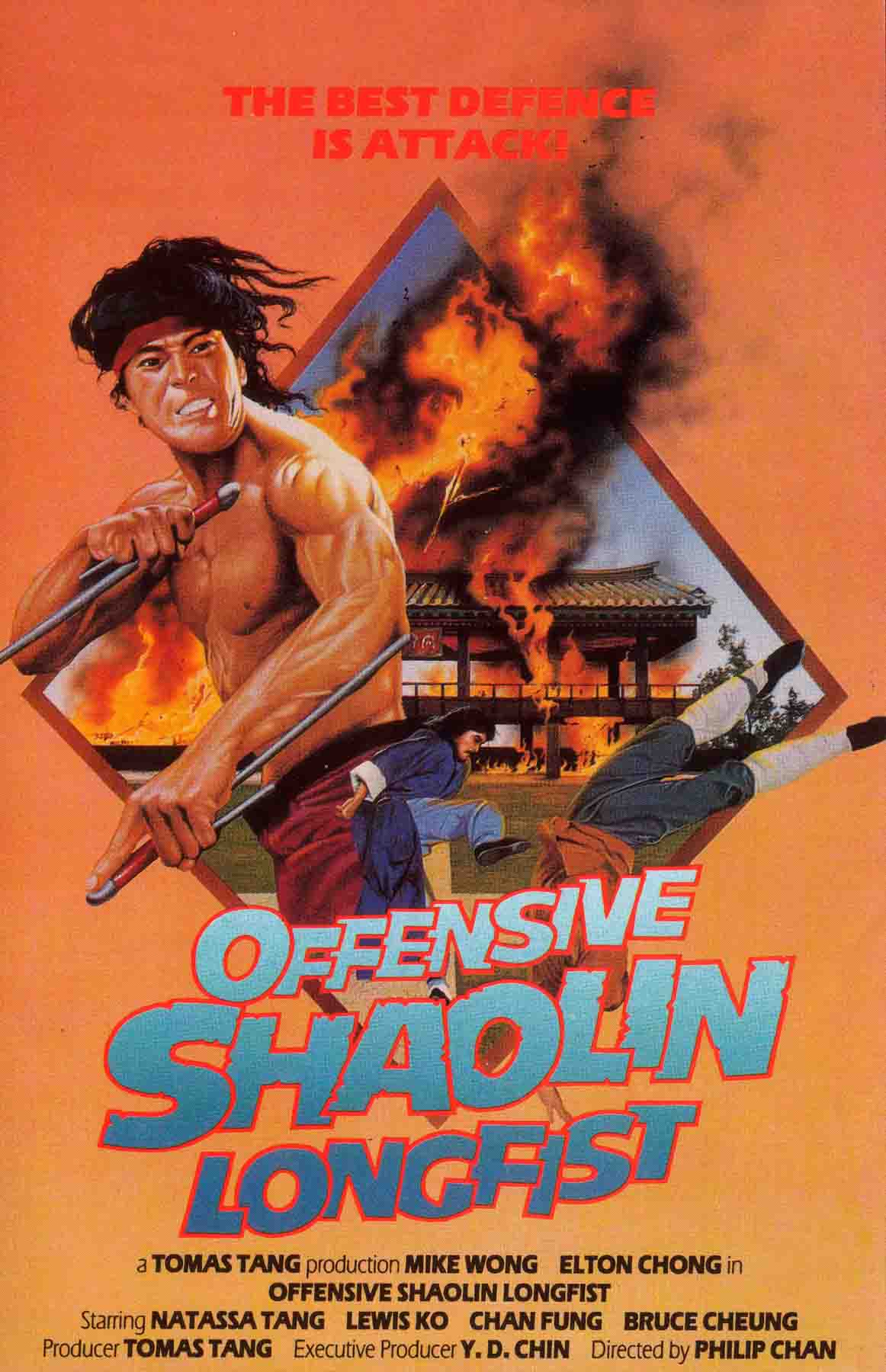 Carrying a secret letter of Lord Kim, the great master Jin Sung-jin and his best disciple Kim Wun-do go to Jung-won region to get money and gold from the noble man Yeom. The evil Paeng Jang-rim gang finds this out and steals the letter. They secretly exhort the money and gold. Yeom is aware of this so he sends Wang Tae-sa, a secret assassin, to Tae-bin where Paeng Jang-rim lives. Meanwhile, the Buddhist devotee Sang-po, master of the Jang-gi fighting technique, saves the lives of Sung-jin and Wun-do. Wun-do learns the Jang-gi fighting technique and heads to Tae-bin. At Tae-bin, Wun-do combines forces with Jin Nu-ri, Sung-jin's daughter, and Wang Tae-sa. Paeng Jang-rim defeats Tae-sa and Nu-ri. Full of rage, Wun-do destroys Jang-rim using the Jang-gi fighting technique.
Starring: ELTON CHONG, MIKE WONG, CHANG IN SHIK, LEWIS KO, NATASHA TANG, CHAN FUNG.
Producer: TOMAS TANG
Action Sequences Designer: MIKE WONG
Director: PHILIP CHAN
Format: Color, 35mm
Languages: English
Feature Length: 90 minutes
Copyright © MCMLXXXVIII (1983) by FILMARK INTERNATIONAL LIMITED. All Rights Reserved.