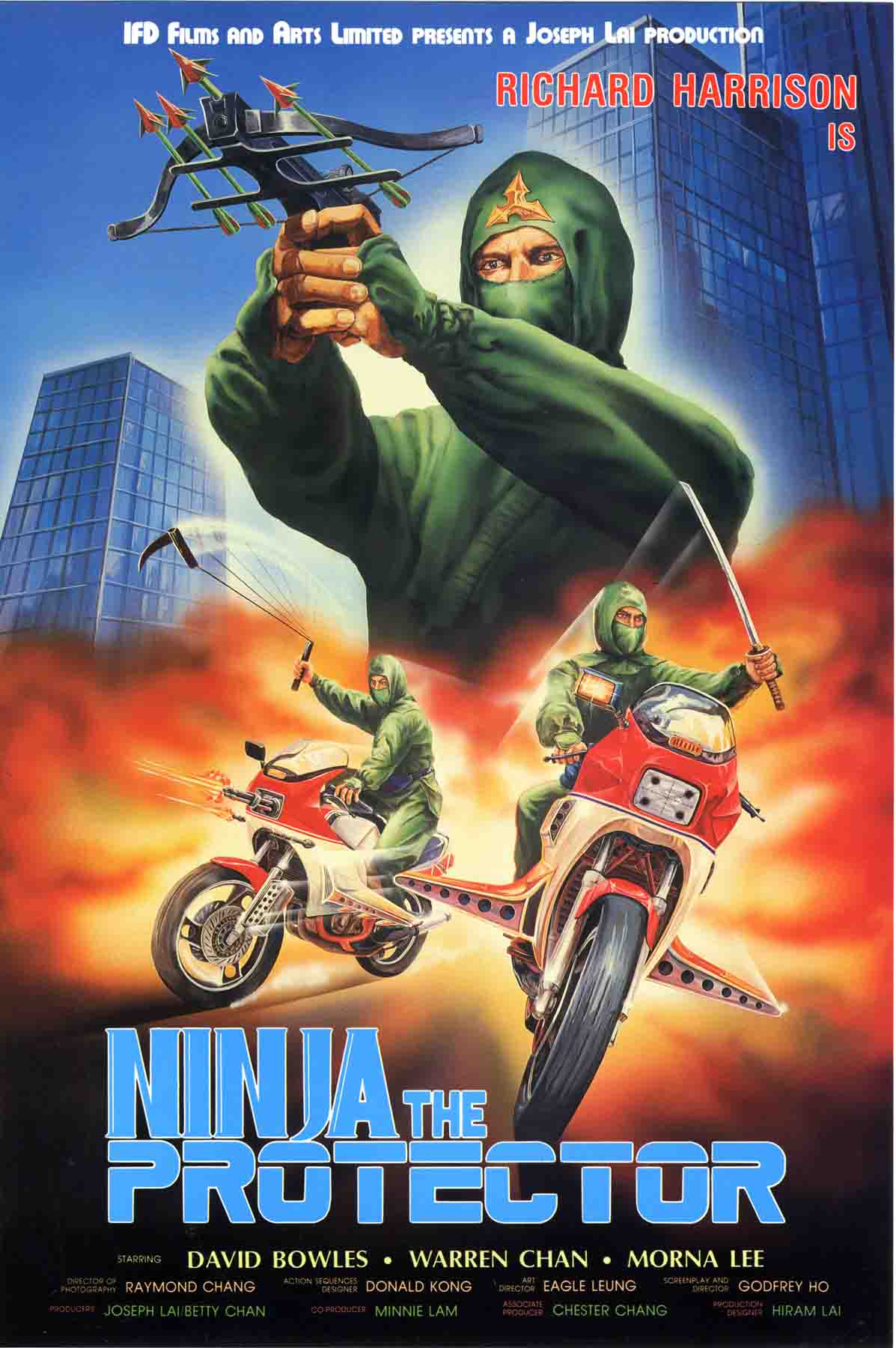 Ninja the Protector, a deadly samurai warrior, one of elite group of master-fighters descended from the ancient tradition.
Forged U.S. banknotes are making their way in huge quantities into Hong Kong and a special unit is set up by Interpol to catch the counterfeiters. Ninja secret agent John Hart has to infiltrate the gang and rescue an undercover cop before he can take on the leader of the Forgery Gang, Fo, whose skills in this ancient art of ninja are equally matched.
Starring: RICHARD HARRISON, DAVID BOWLES, WARREN CHAN, MORNA LEE, JOYCE CHOW, VERA CHANG, PHILIP KO, MIKE TIEN, YVETTE CHANG, PETER LEUNG,
Director of Photography: RAYMOND CHANG
Action Sequences Designer: JOHN CHANG
Screenplay:GODFREY HO
Producers: JOSEPH LAI, BETTY CHAN
Executive Producer: MINNIE LAM
Director: GODFREY HO
Format: Color, 35mm,
Languages: English, Spanish
Feature Length: 90 minutes
Copyright © MCMLXXXV (1985) by IFD FILMS AND ARTS LIMITED. All Rights Reserved.