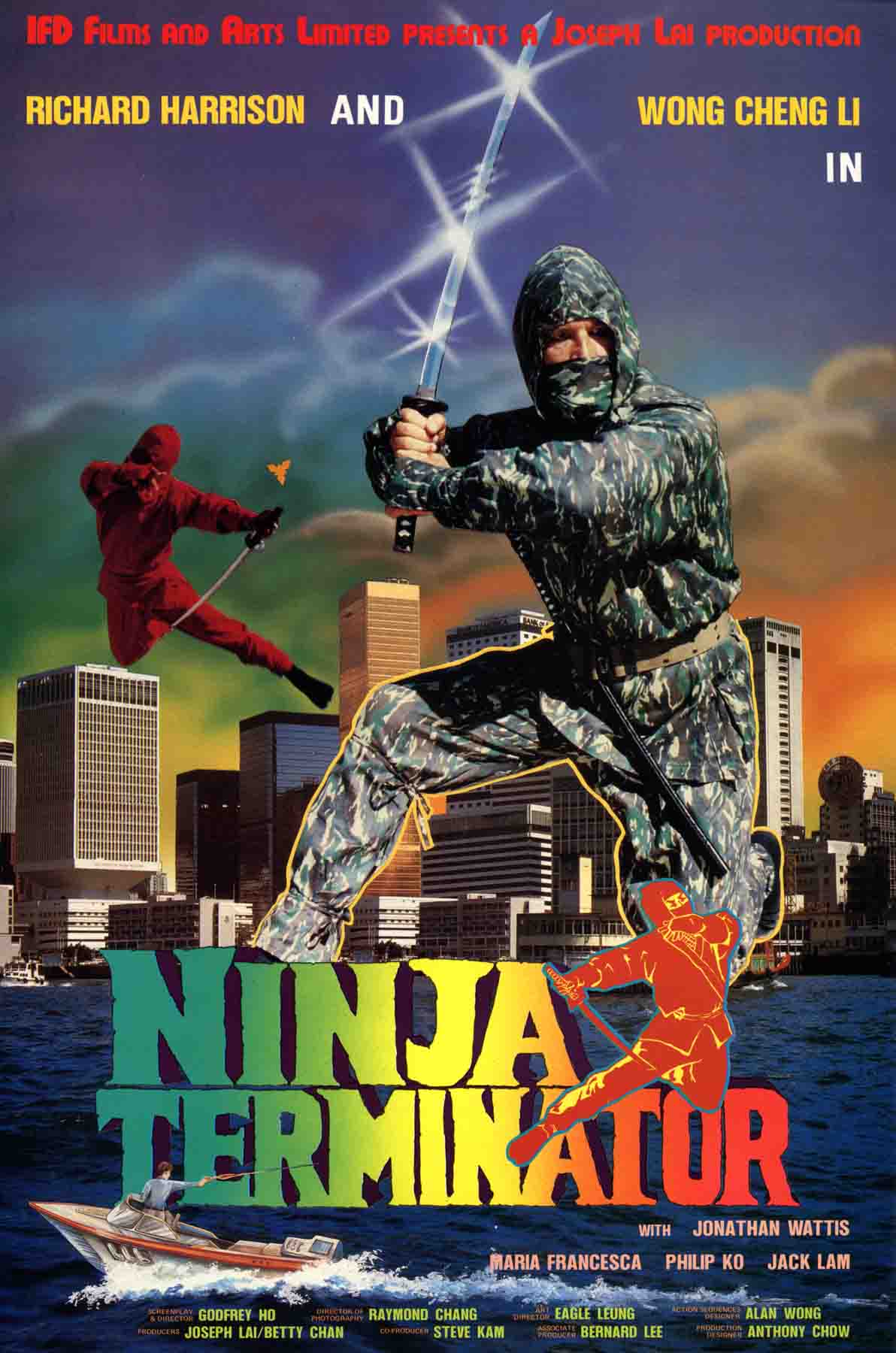 The incredibly secretive and mysterious Ninja technique is alive.
The hunt is on to gain the fabulous super-strength of ninja sorcery, after three top students of the Ninja Empire each steals one of the sections of the Golden Ninja Warrior statuette.
On the case is interpol agent, Jaguar Wong, who must make sure that whoever re-unites the pieces uses the power for doing good not evil.
Starring: RICHARD HARRISON, HWANG JANG LEE, JONATHAN WATTIS, PHILIP KO, JACK LAM
Executive Producer: STEVE KAM
Director of Photography: RAYMOND CHANG
Screenplay: GODFREY HO
Producers: JOSEPH LAI, BETTY CHAN
Director: GODFREY HO
Format: Color, 35mm, 2.39:1
Languages: English, Spanish, German
Feature Length: 90 minutes
Copyright © MCMLXXXIV (1984) by IFD FILMS AND ARTS LIMITED. All Rights Reserved.