Ninja Operation – Knight and Warrior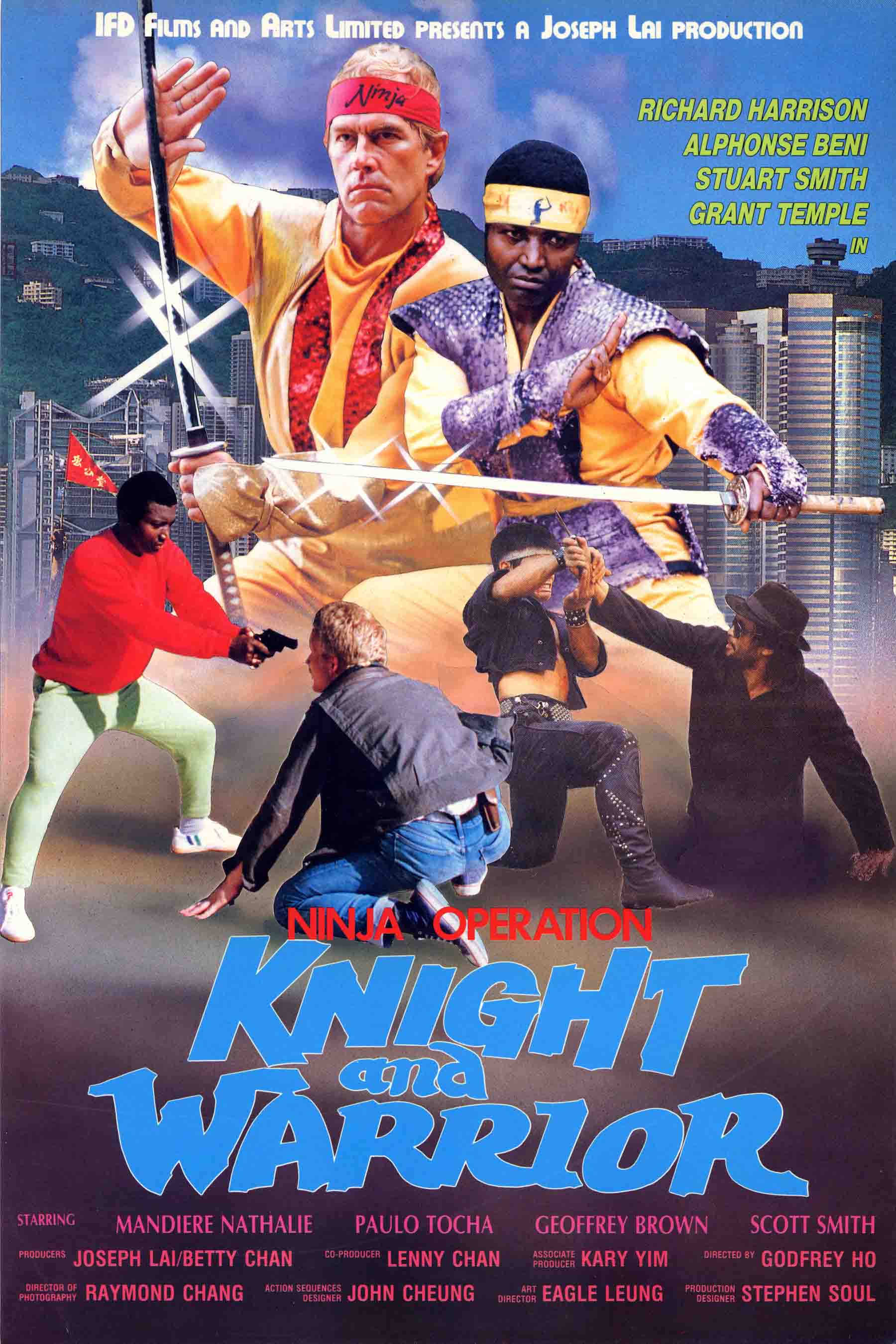 Good Ninja pit in perilous war with the forces of evil drug pushers.
Alvin, an anti-narcotic agent for Interpol, is on a mission to nail the key man in an international drugs ring,
When his wife is murdered Alvin tracks Rudolf to Hong Kong and is sure to look up his long time friend Gordon, a hard boiled cop who believes
in 'an eye for an eye, violence against violence.' Together they combine their expert combat skills to take on the gangs in a bloody showdown.
Cast: RICHARD HARRISON, ALPHONSE BENI, STUART SMITH, TATTOOER MA, JOHN CHANG, GRANT TEMPLE, MANDIERE NATHALIE,
PAULO TOCHA, PIERE TREMBLAY
Director of Photography: RAYMOND CHANG
Screenplay: STEPHEN SOUL
Producers: JOSEPH LAI, BETTY CHAN
Director: GODFREY HO
Format: Color, 35mm, 2.39:1
Languages: English, French, German, Spanish, Italian.
Feature Length: 90 Mins
Copyright © MCMLXXXIV (1984) by IFD FILMS AND ARTS LIMITED. All Rights Reserved.