Ninja Operation 7 – Royal Warriors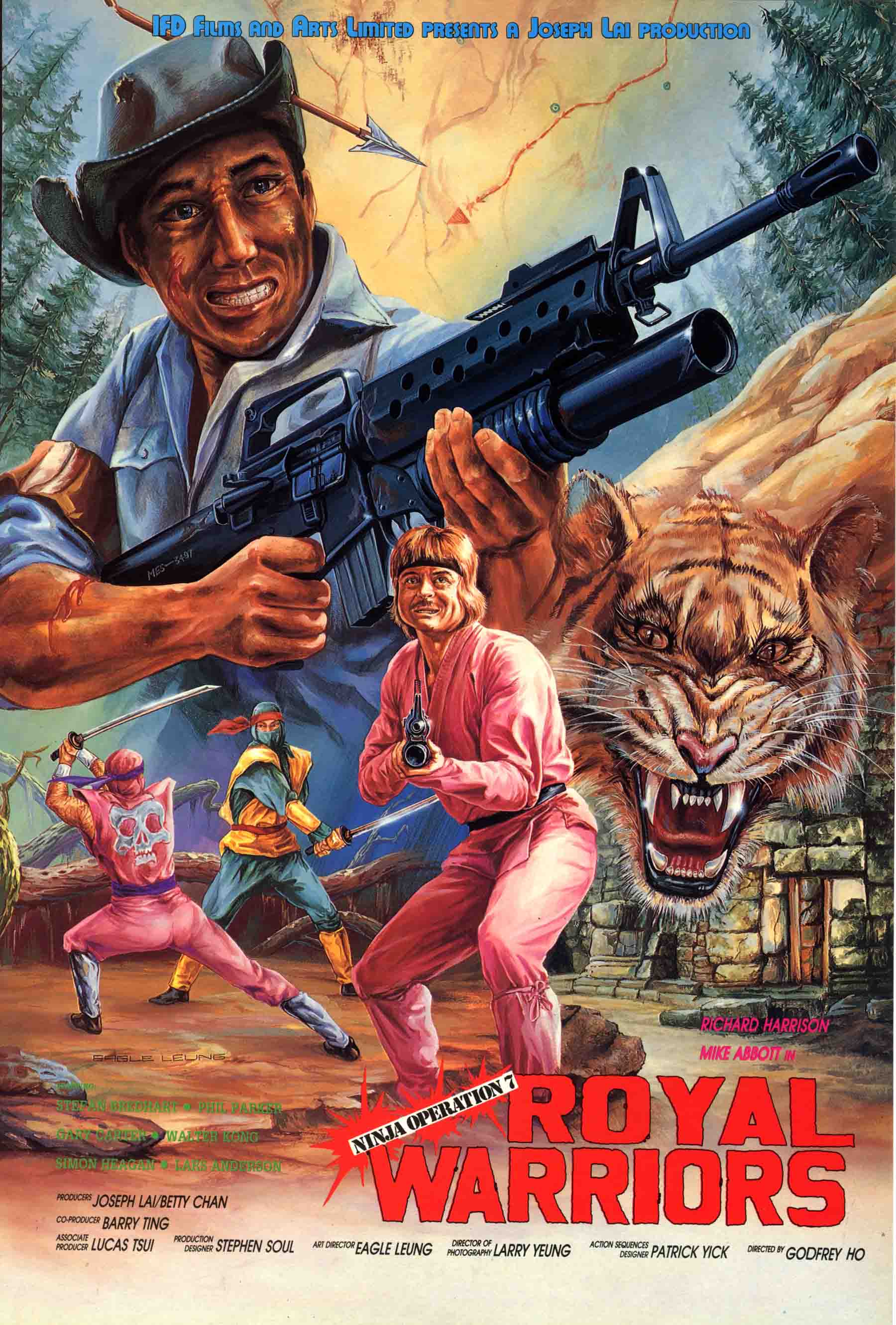 When the Purple Ninja Empire get their hands on a lost treasure map, the race is on to find the legendary Burmese treasure. Under the protection of the heroic Bryan and his ninja army, a group of intrepid government agents must follow a treacherous path before the Empire Gang get there first.
Cast: RICHARD HARRISON, MIKE ABBOTT,
YEUNG KWAN, WALTER KONG, CELIA LEE,
SURIAN SURYOOG, JACK LAM,
SORAPONG CHATRI.
Director of Photography: LARRY YEUNG
Screenplay: STEPHEN SOUL
Producers: JOSEPH LAI, BETTY CHAN
Director: GODFREY HO
Format: Color, 35mm, 2.39:1
Languages: English, German, Spanish
Feature Length: 90 minutes
Copyright © MCMLXXXVII (1987) by IFD FILMS AND ARTS LIMITED. All Rights Reserved.