Ninja Operation 6 – Champion on Fire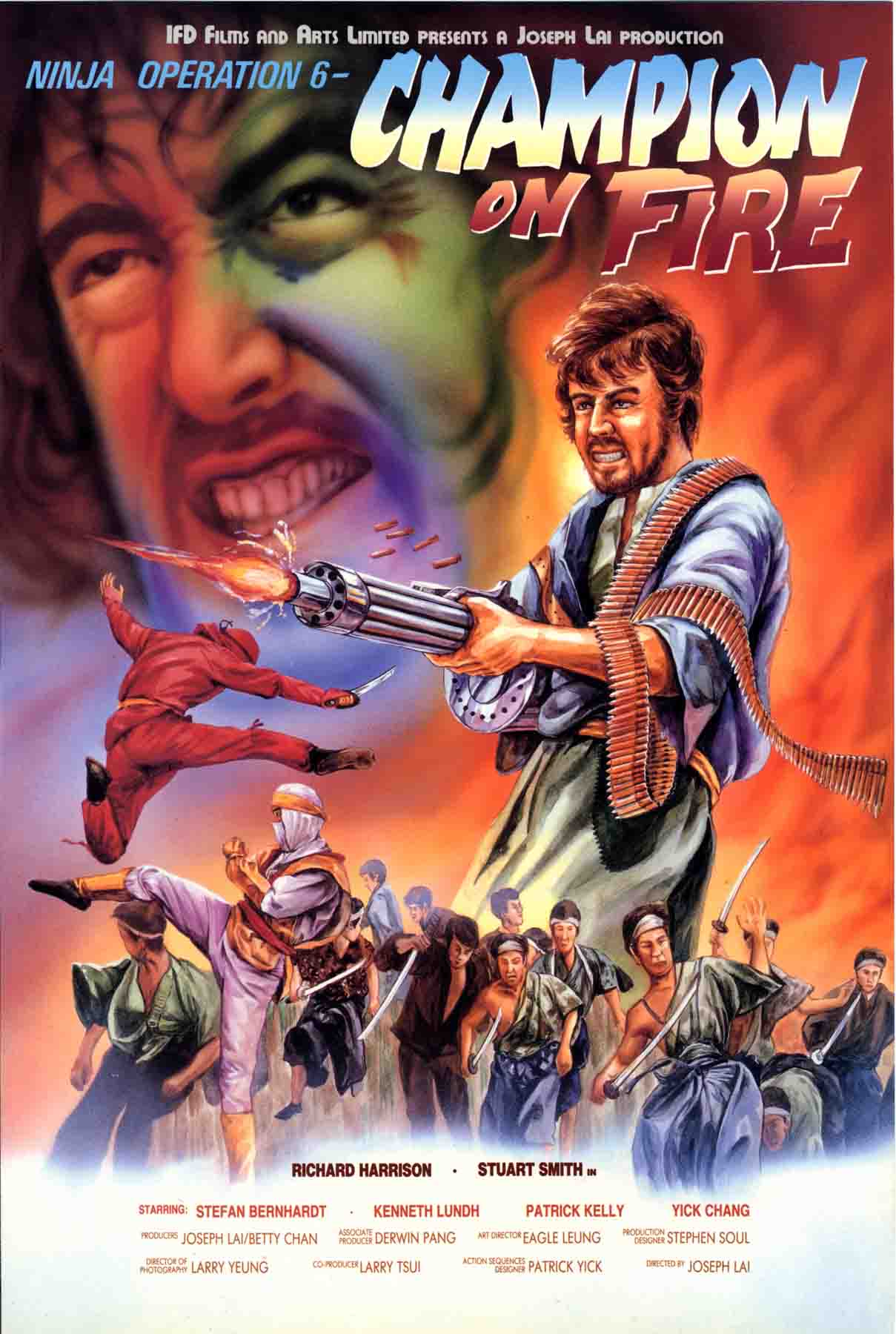 Screaming bullets flashing blades and flying fists.
A crucifix-wielding missionary swathes his way across the Northern Continent, seeking the stolen treasure of the people. With his trusty companion Dragon they face vengeful ninjas and Ishihara and his army of assassins and thieves.
It is Master-against-Master in a brilliant display of deadly powers.
Violence rules the land and Stolen treasure is the goal, murder is the way.
Cast: CHANG YI, RICHARD HARRISON,
STUART SMITH, KAM LAN, PATRICK KELLY,
LUNG FEI, SHAN MAO, CHANG FU HSIUNG
Director of Photography: LARRY YEUNG
Action Director: WONG YUNG SHENG
Screenplay: STEPHEN SOUL
Producers: JOSEPH LAI & BETTY CHAN
Director: HSU CHIN LIANG
Format: Color, 35mm, 2.39:1
Languages: English, German
Feature Length: 90 minutes
Copyright © MCMLXXXVII (1987) by IFD FILMS AND ARTS LIMITED. All Rights Reserved.