Ninja Operation 5 – Godfather the Master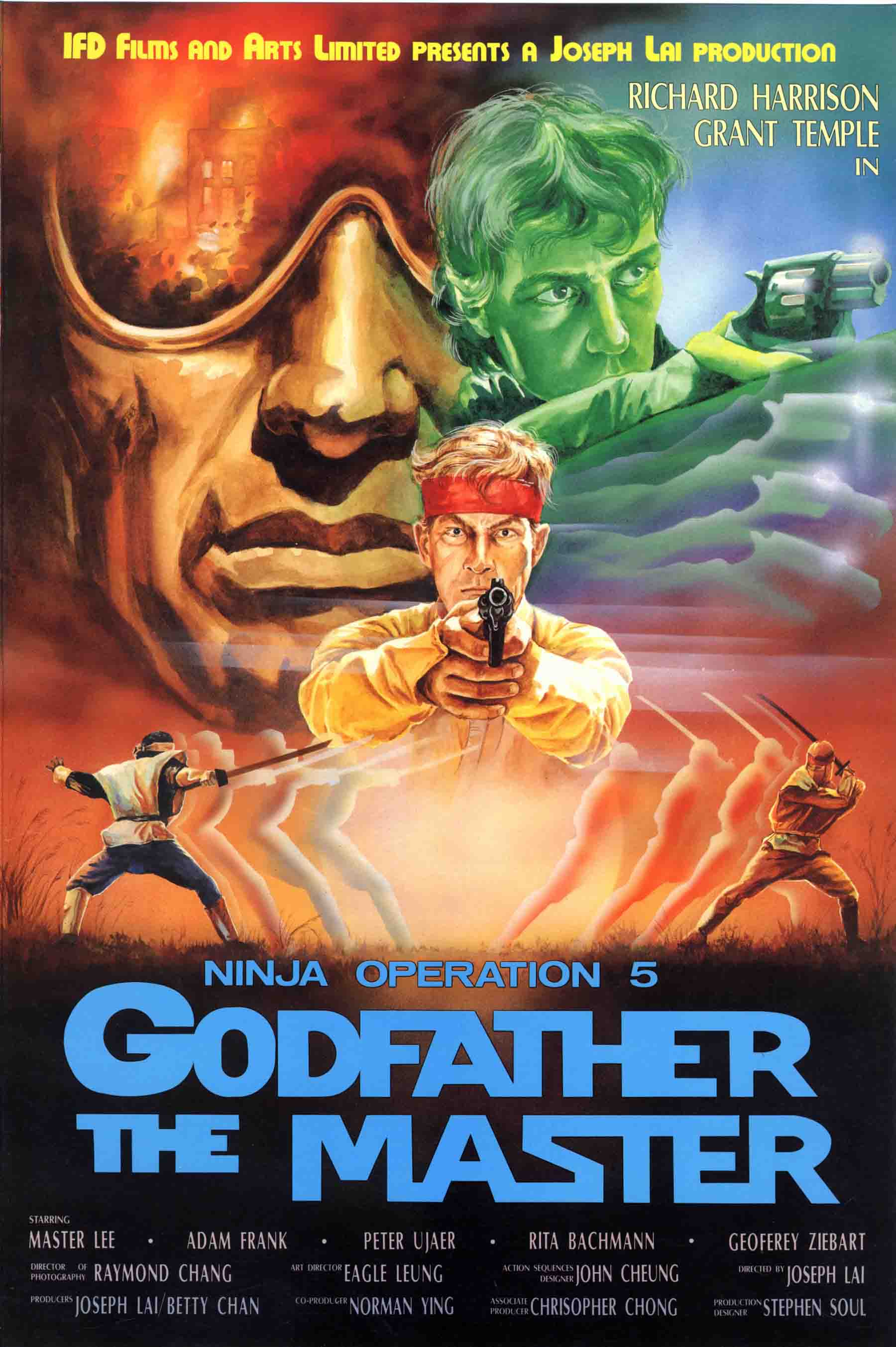 Different Syndicates are trying to expand their territories, and gang leaders eliminate their opponents using ninja masterminds.
But Ninja Gordon plans to sort them out and determine the fate of the Scorpios by using his fighting skills to the max.
Kill or be killed are the words on the street, only the aggressive can survive.
Cast: RICHARD HARRISON, GRANT TEMPLE,
LEE DAE KEUN, LEE DU JIN, KIM DONG HYEON, LISA HWANG
Executive Producer: NORMAN YING
Director of Photography: RAYMOND CHANG
Action Sequences Designer: JOHN CHANG
Screenplay: STEPHEN SOUL
Producers: JOSEPH LAI, BETTY CHAN
Director: JOSEPH LAI
Format: Color, 35mm, 2.39:1
Languages: English, Spanish
Feature Length: 90 minutes
Copyright © MCMLXXXVI (1986) by IFD FILMS AND ARTS LIMITED. All Rights Reserved.