Ninja Operation 4 – Thunderbolt Angels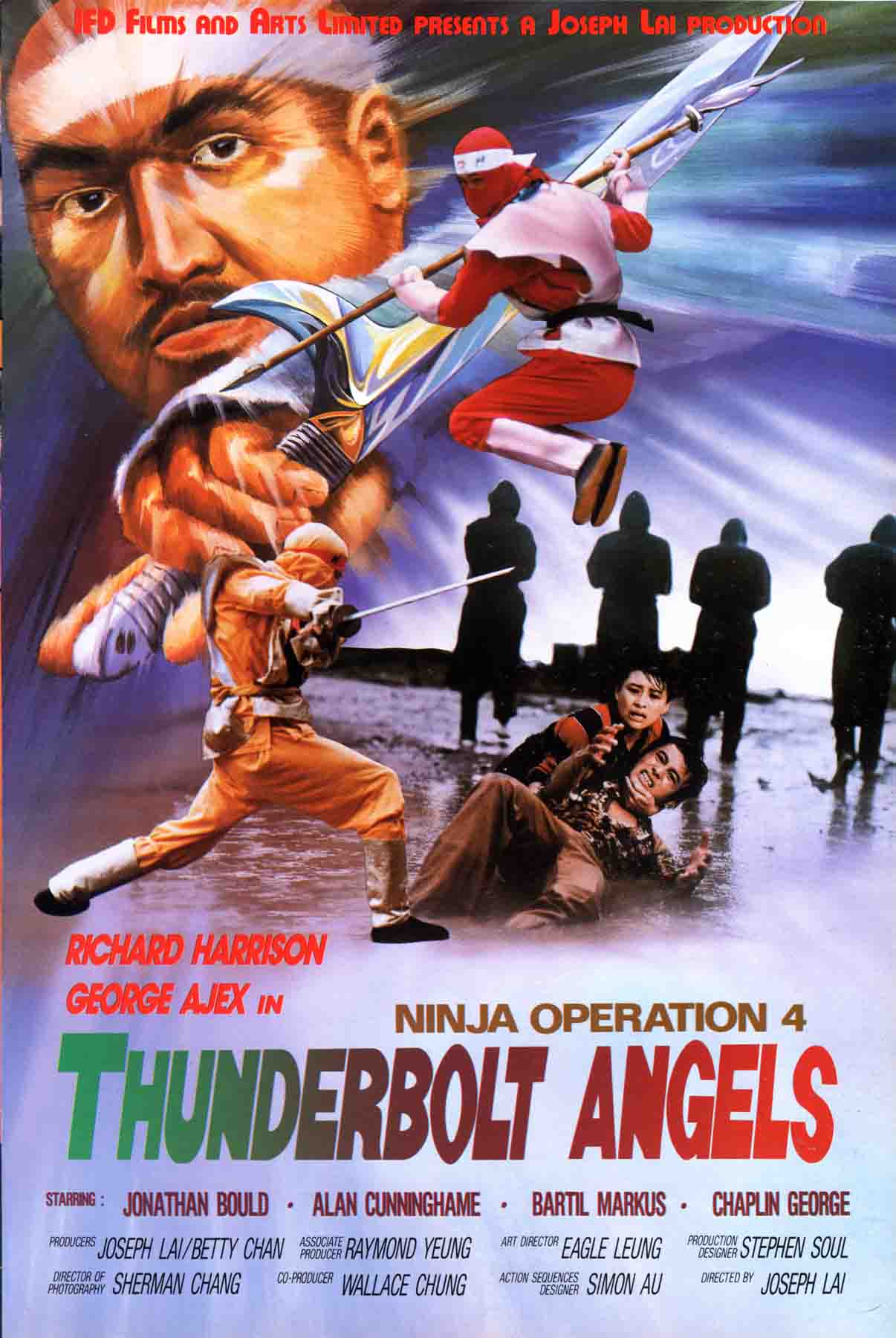 Two childhood buddies, Albert and Frankie, find themselves on opposite sides of a deadly gang war and end up serving time in prison.
Once released, Frankie joins with ninja master and cop extraordinaire Gordon, who is determined to track Lion down, but Lion has his own allies,
in the form of the Red Ninja. Can Gordon defeat the Red Ninja and re-establish the supremacy of the Golden Ninja Empire?
Cast: RICHARD HARRISON, CHAPLIN GEORGE
LIU REI CHI, CHUAN YUAN, LARRY HUNG,
RICKY SHAW, WONG HSIA, JACK TIEN
Director of Photography: SHERMAN CHANG
Action Sequences Designer: SIMON AU
Screenplay: STEPHEN SOUL
Producers: JOSEPH LAI, BETTY CHAN
Director: JOSEPH LAI
Format: Color, 35mm, 2.39:1
Languages: English, Spanish, Geraman
Feature Length: 90 minutes
Copyright © MCMLXXXIX (1989) by IFD FILMS AND ARTS LIMITED. All Rights Reserved.