Ninja Operation 3 – Licensed to Terminate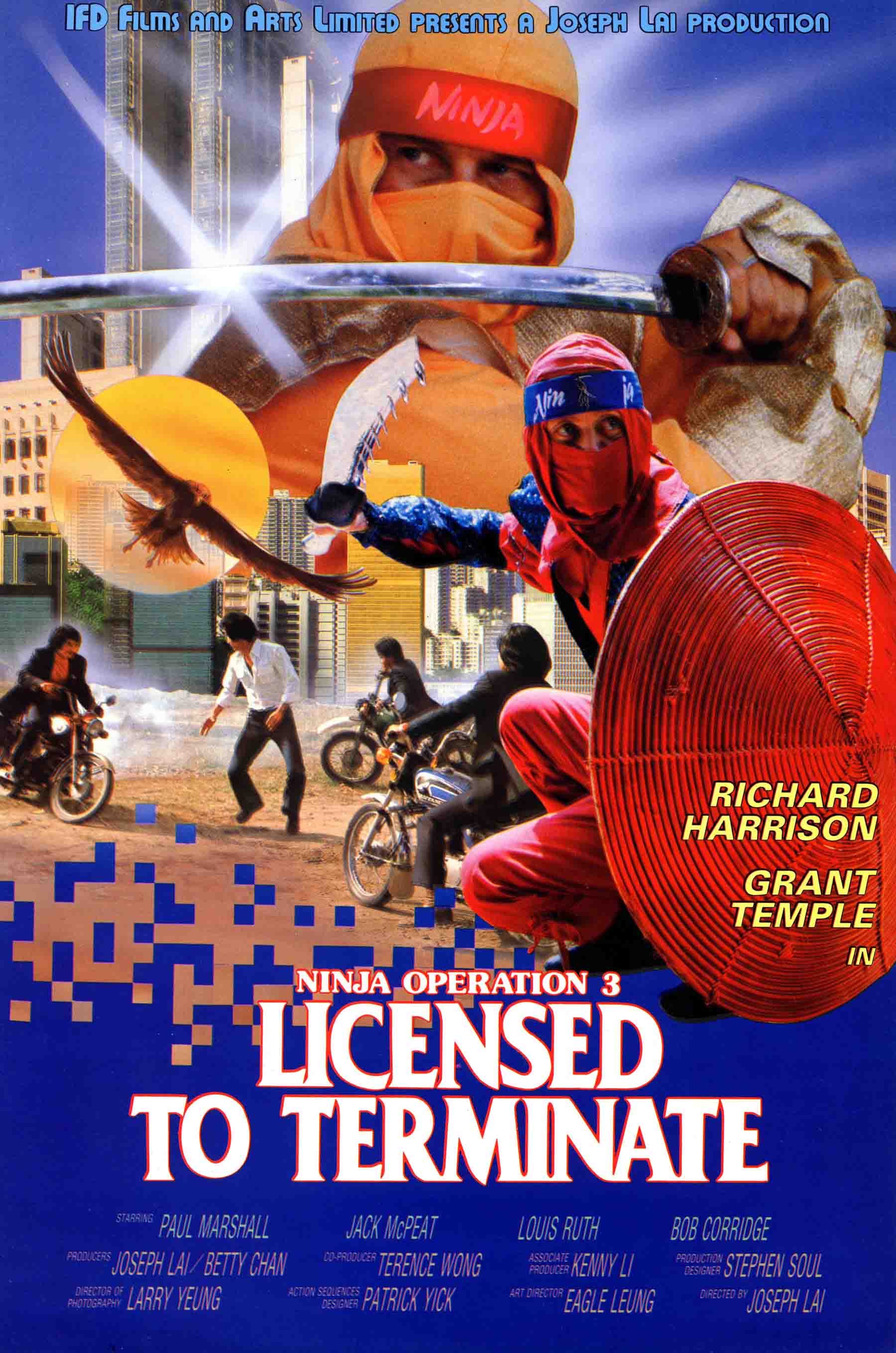 Alpha, the Prince of Justice, is born to save the world from darkness and to protect mankind from the evil forces of the Black Ninja Empire,
and the fearless and powerful Ninja Gordon has been chosen by his dying master to stop the nefarious Ninja Temple from killing this child.
Gordon and Temple must confront each other in an ultimate showdown, using the ancient techniques of ninja combat at its best.
Cast: RICHARD HARRISON, TATTOOER MA, GRANT TEMPLE, LOUIS RUTH, JANE LAI, CHAN KWAN PO, SANDRA LEE
Executive Producer: TERENCE WONG
Production Manager: KENT HUNG
Director of Photography: LARRY YEUNG
Producers: JOSEPH LAI, BETTY CHAN
Director: JOSEPH LAI
Format: Color, 35mm, 2.39:1
Languages: English Spanish, German
Feature Length: 90 minutes
Copyright © MCMLXXXVII (1986) by IFD FILMS AND ARTS LIMITED. All Rights Reserved.