Ninja Operation 2 – Way of Challenge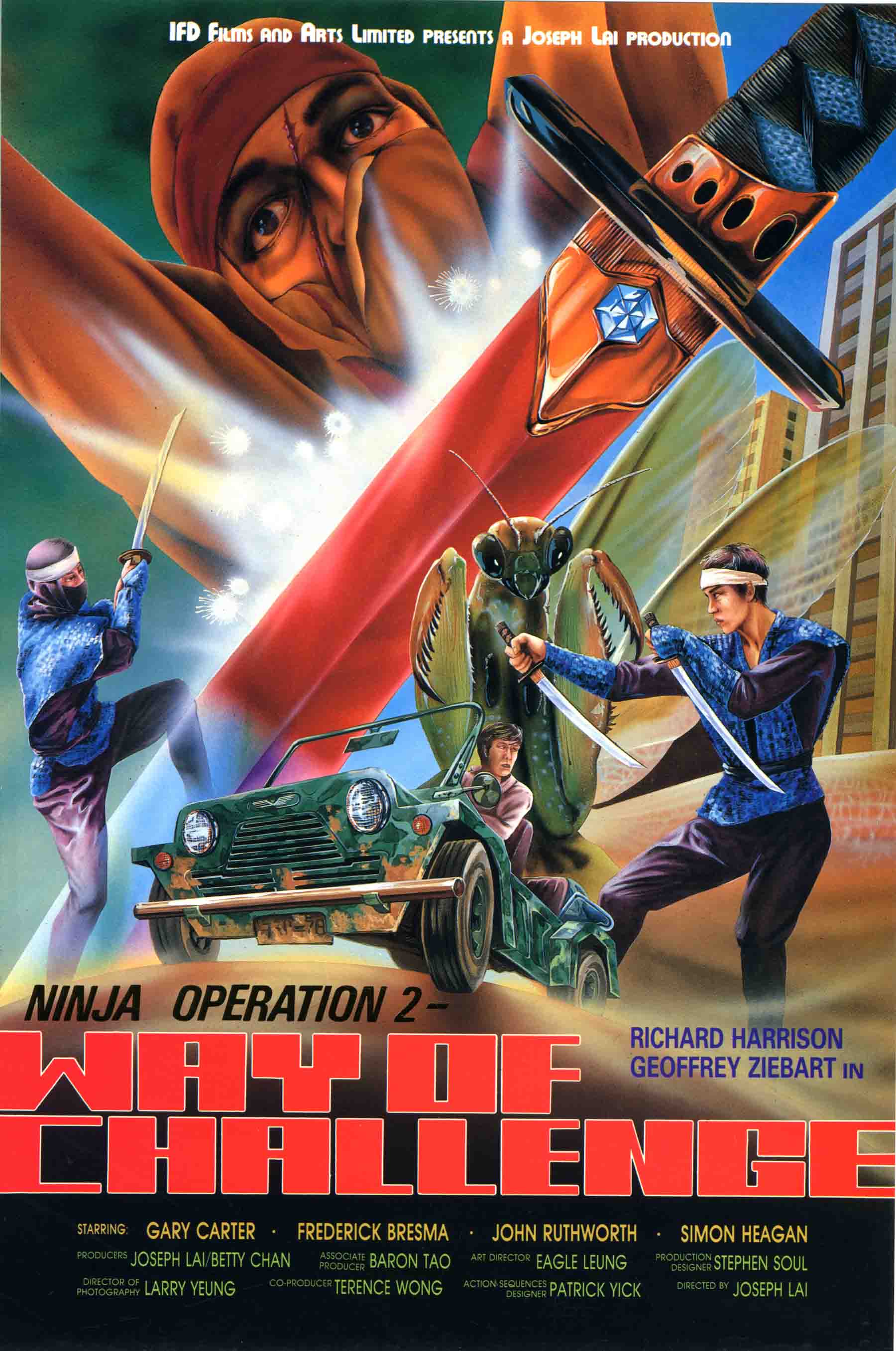 Legend becomes reality as the Spirit Sword of Catastrophe fulfils its prophecy.
The Spirit Sword of Catastrophe is stolen by the Black Ninja, who seeks to free the sword's energy and become all-powerful. Only Ninja Gordon can prevent this catastrophe,
but in his search for the secret he comes across an unlikely crew of ninja misfits, who teach him the way to defeat the Black Ninja's dark skills.
Cast: RICHARD HARRISON, GEOFFREY ZIEBART, GARY CARTER, TATTOOER MA, JANE LAN
Executive Producer: TERENCE WONG
Director of Photography: LARRY YEUNG
Screenplay: STEPHEN SOUL
Producers: JOSEPH LAI, BETTY CHAN
D:irector: JOSEPH LAI
Format: Color, 35mm, 2.39:1
Languages: English, Spanish, German
Feature Length: 90 minutes
Copyright © MCMLXXXVII (1986) by IFD FILMS AND ARTS LIMITED. All Rights Reserved.