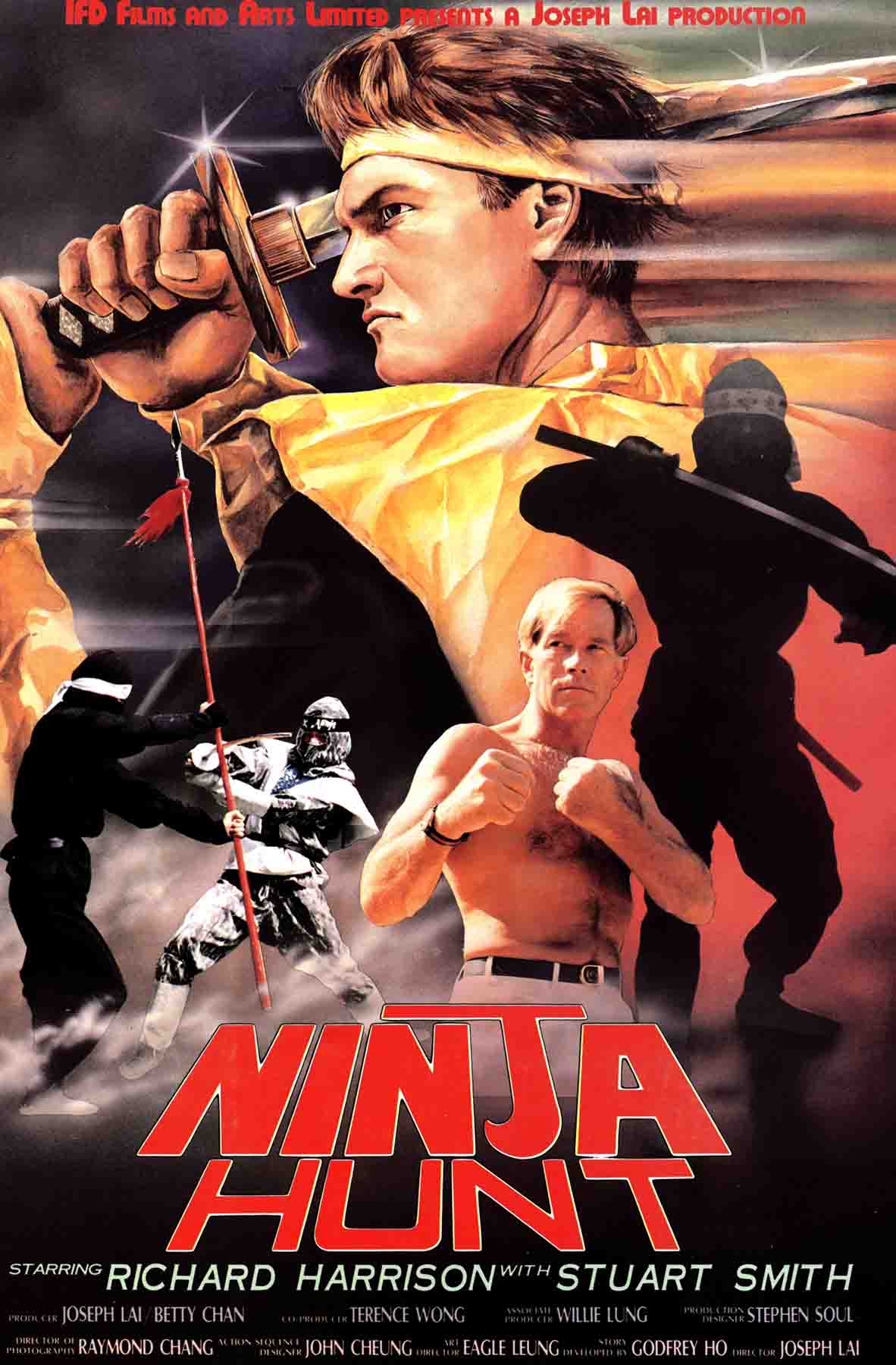 Terrorists are willing to pay any price for the secret formula to Dark 10, which creates the desire to kill, and evil ninja gang leader Dickson is insane enough enough to go and steal it.
The CIA send in the Ninja Hunter, who will guarantee that in this battle between good and evil justice will prevail… Ninja style!
Starring: RICHARD HARRISON, STUART SMITH, CHAN MING CHU, TSAI YONG-HUA
Executive Producer: TERENCE WONG
Director of Photography: RAYMOND CHANG
Action Sequences Designer: JOHN CHANG
Screenplay: STEPHEN SOUL
Producers: JOSEPH LAI, BETTY CHAN
Director: JOSEPH LAI
Format: Color, 35mm, 2.39:1
Languages: English, German, Spanish
Feature Length: 90 minutes
Copyright © MCMLXXXVI (1986) by IFD FILMS AND ARTS LIMITED. All Rights Reserved.