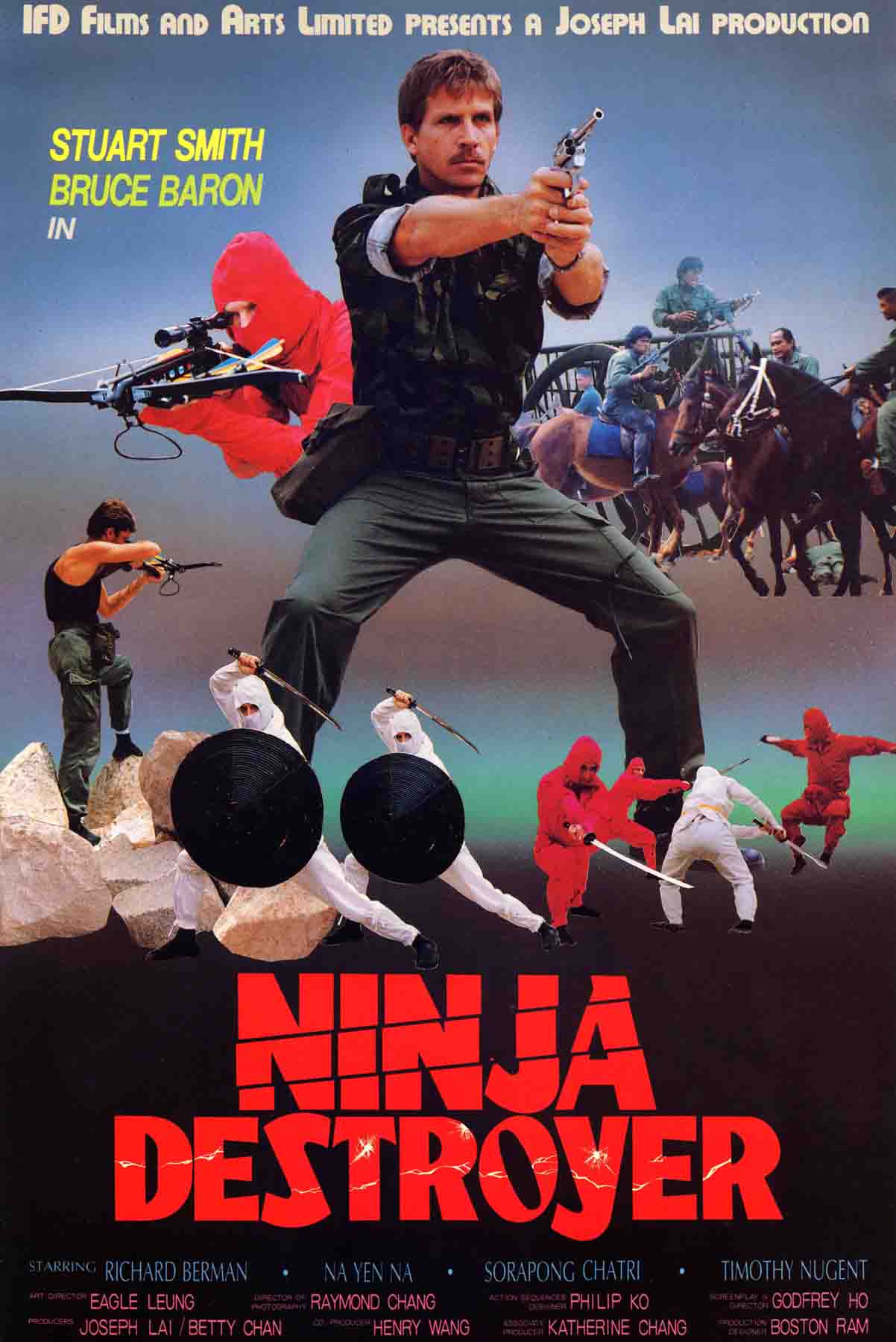 Hostilities have broken out on the Thai border with Cambodia. A group of rebels are after a lucrative emerald mine in order to finance the dream of their leader, Michael, an ex-Green Beret and Ninja champion. The Thai military send in Byron, another American veteran, who uses his ninja powers to combat those who misuse theirs. With the help of an undercover agent Chester Byron begins his assault on Michael, so as to smash his syndicate of terror and destruction once and for all.
Cast: STUART SMITH, BRUCE BARON, RICHARD BERMAN, NA YEN NA, SORAPONG CHATRI, TIMOTHY NUGENT, PEDRO ERNYES,
RICK JENKINS, ROGER SELLER, RICHARD CHIT
Producers: JOSEPH LAI, BETTY CHAN
Executive Producer: HENRY WANG
Director of Photography: RAYMOND CHANG
Action Sequences Designer: PHILIP KO
Screenplay: GODFREY HO
Director: GODFREY HO
Format: Color, 35mm, 2.39:1
Languages: English,German, Spanish
Feature Length: 90 minutes
Copyright © MCMLXXXVI (1986) by IFD FILMS AND ARTS LIMITED. All Rights Reserved.