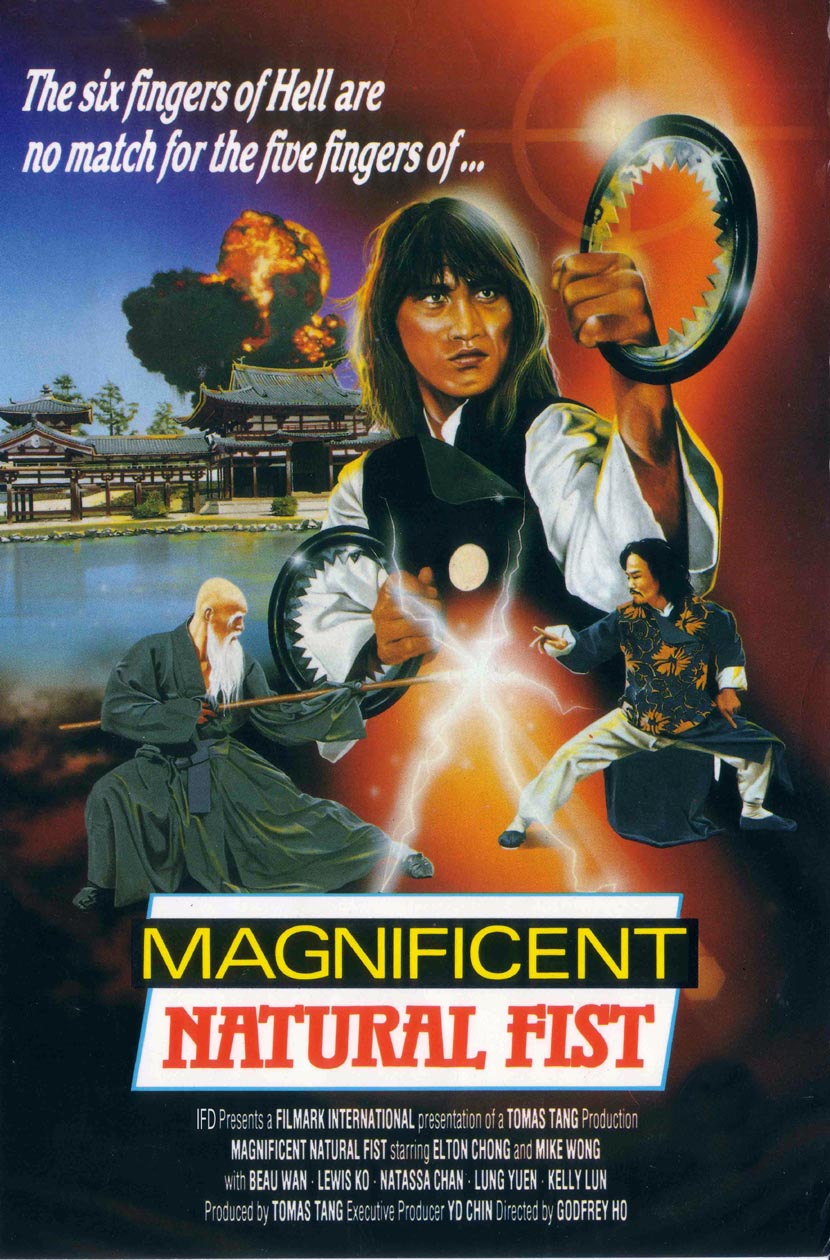 A classic tale of justice and revenge, the good and the evil, the winners —and the losers.
Set against an incredible scenario of panoramic magnificence, the feats of natural fist Kung-Fu extolled within this movie are unsurpassed.
starring: ELTON CHONG, MIKE WONG,
BEAU WAN, LEWIS KO, NATASSA CHAN, LUNG YUEN, KELLY LUN
Producer : TOMAS TANG
Executive Producer : YU CHIN
Director: KIM JUN YUNG
Language : English, French
RuningTime: 90 minutes
Copyright © 1983 FILMARK LIMITED. All Rights Reserved.