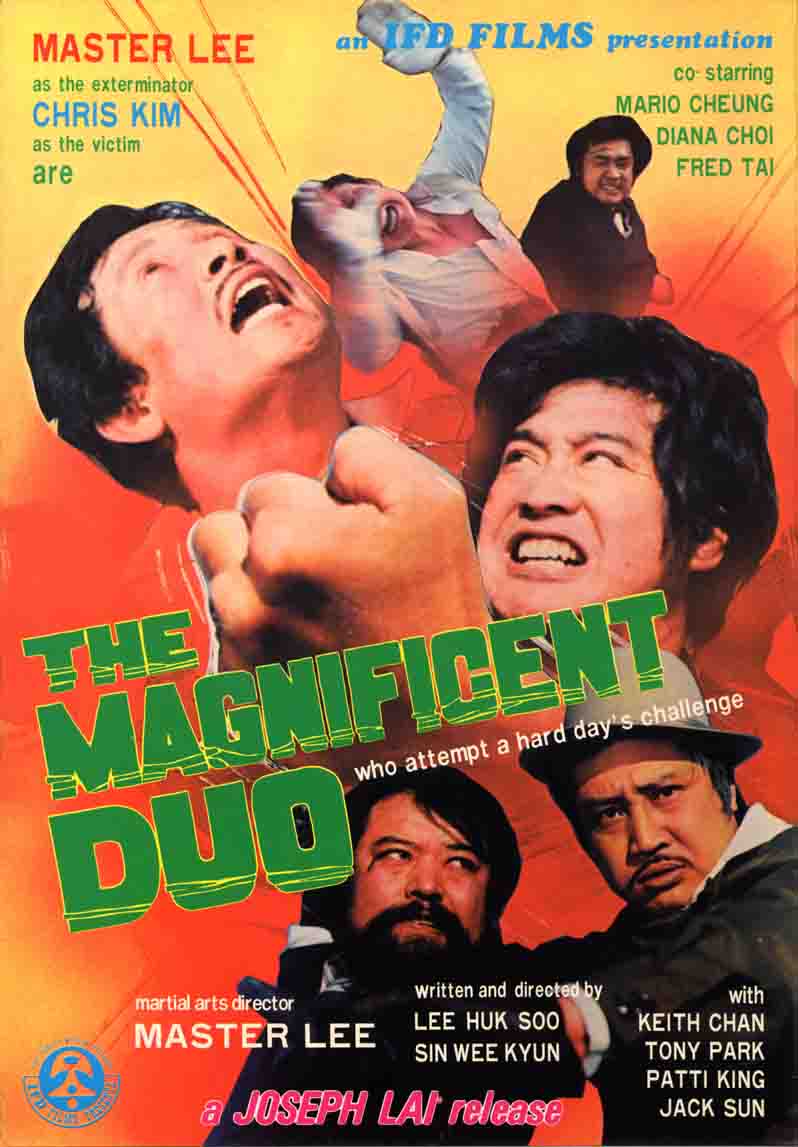 In late thirties, Shanghai is a paradise to the adventurers. Crimes flood all over the city. Lee, a typical young tough coming up from a lumpy shelter, has nowhere to go and nothing to do – but wrong. He even goes to far to team up with Cheung to fight for the poor and challenge the wicked. They are known as THE MAGNIFICENT DUO. This incurs wrath of a Shanghainese tycoon named Black Leopard who has been backed up in opium trading by a top Japanese samurai Osuki and a team of assasins. A priest named Kim Man discovers Osuki's ambition is not shanghai the city alone but rather to invade the whole continent of China. Kim Man leaves his church and convinces Lee to join hand with him to fight against the devils. Battles are seen every day at every corner. Opium dens are being burnt down. Black Leopard and Osuki lead their samurai to search for Lee. Many innocence's are being tortured. Lee escapes and marries a girl named Fa. He in his sorrow conceals himself by taking a job as a seaport laborer but always confronts hard time. His dream comes to an end when Fa is killed and his best friend Cheung cruelly slaughtered. Lee in spite of his new found religious principles decides to raid on all the demons again . He is now known as "THE EXTERMINATOR" . There is definitely a hard days challenge between Lee and Osuki .
Starring : MASTER LEE, CHRIS KIM
Co-Starring : MARIO CHEUNG, DIANA CHOI, FRED TAI
Screenplay : SIN WEE KYUN
Producers : JOSEPH LAI, BETTY CHAN
Directors : LEE HUK SOO, SIN WEE KYUN
Copyright © MCMXCI by IFD FILMS AND ARTS LIMITED. All Rights Reserved.