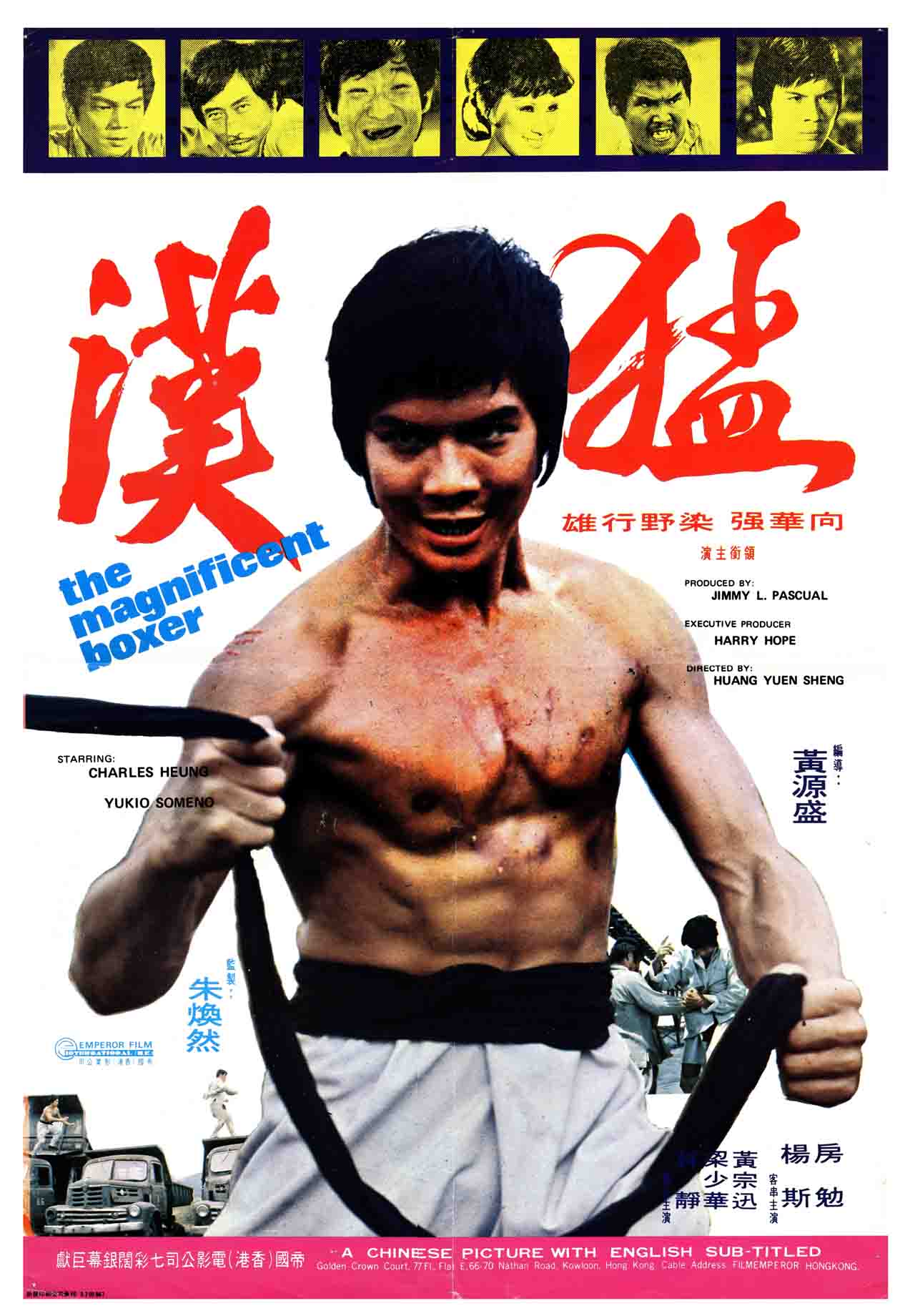 A top martial arts champion returns home after winning a contest only to find his family have been sucked into a feud with a Japanese bushido expert forcing the champ to take on the entire gang.
Cast: Charles Heung, Someno Yukio, Suen Lam, Hon Gwok Choi, Cheung Ging Boh, Lily Chen Ching, Cheng Lui, Lam Jing, Lam Lee Lee, Fang Mian, Wong Chung Shun, Leung Siu Wa, Lau Siu Dui, Lee Chiu, Danny Chow, Wong Mei, Kong Chuen, Lau Jun Fai, Bolo Yeung Sze, Law Keung, Tino Wong, Chui Kin Wa
Producer: Jimmy Pascual
Executive Producer: Harry Hope
Action Sequences Designer: Lee Chiu
Screenplay: Huang Yuan-Shen
Director: Huang Yuan-Shen
Format: Color, 35mm, 2.39:1
Languages: Mandarin, English
Feature Length: 90 minutes
Copyright © 1973 by IFD FILM ARTS AND SERVICES LIMITED. All Rights Reserved.